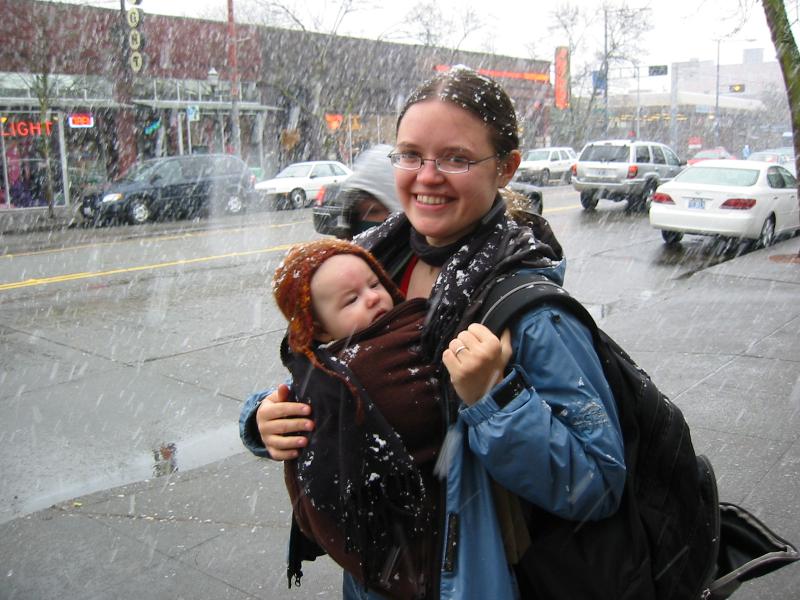 The day it snowed in Seattle. Liisa was mesmerized by the snow :)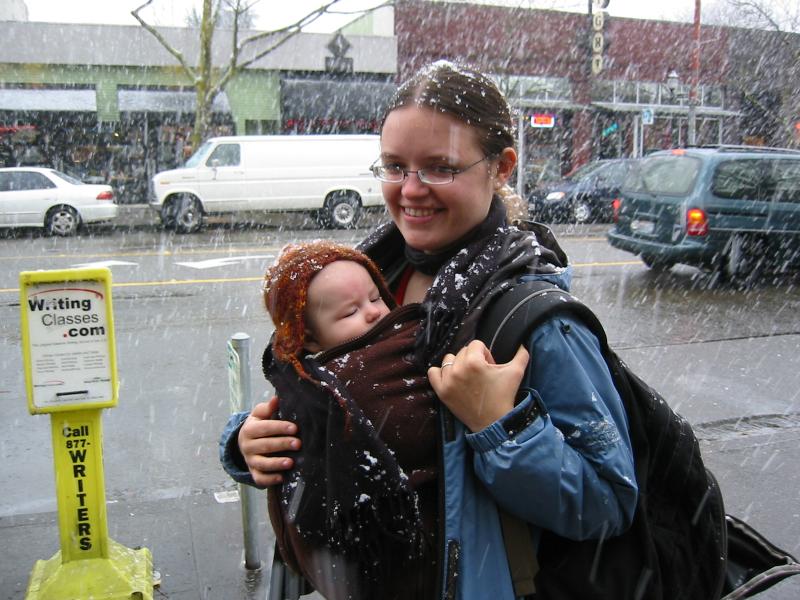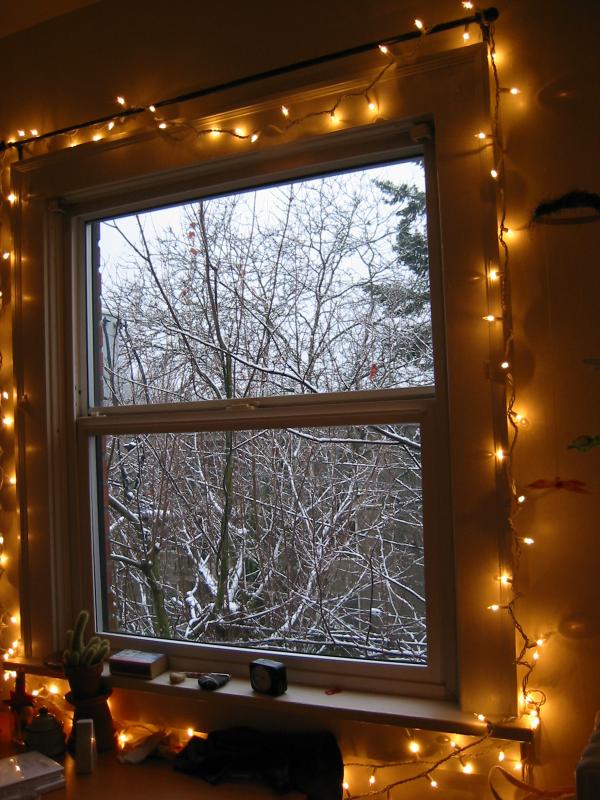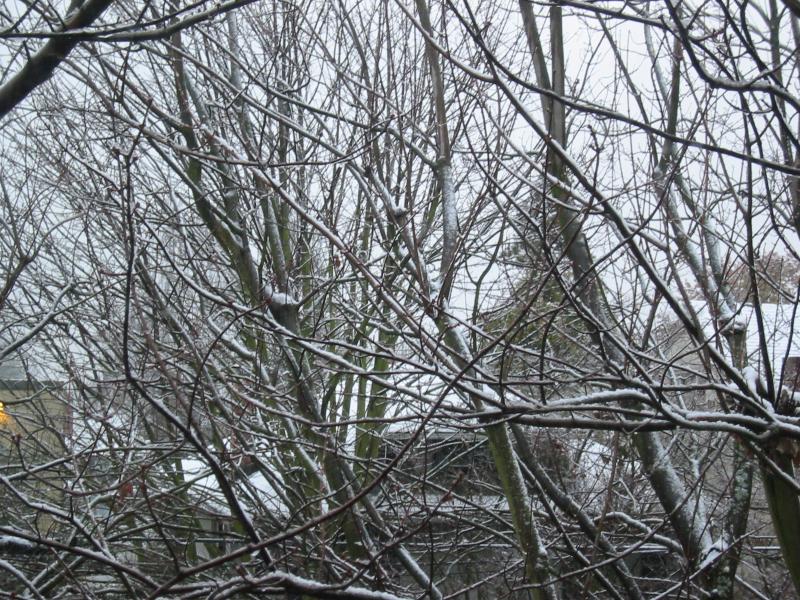 Discovering her feet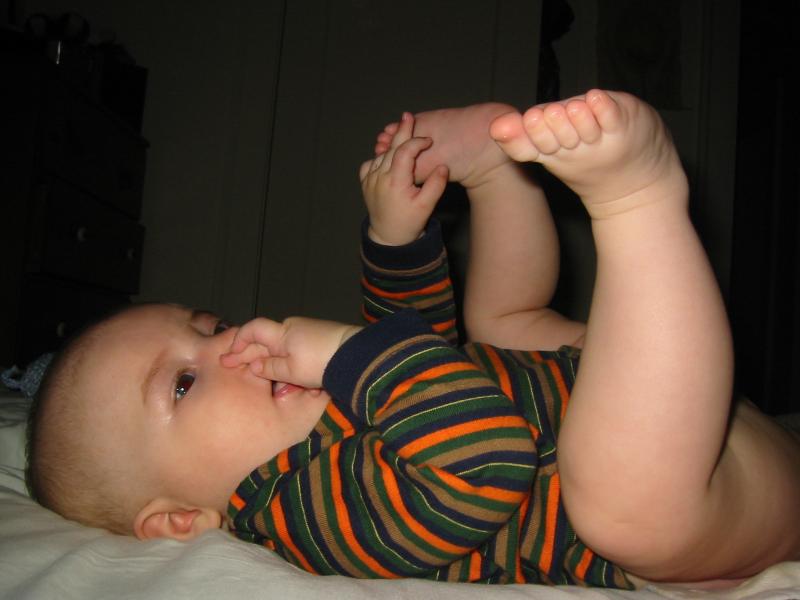 For the longest time she only played with her feet when she had her diaper off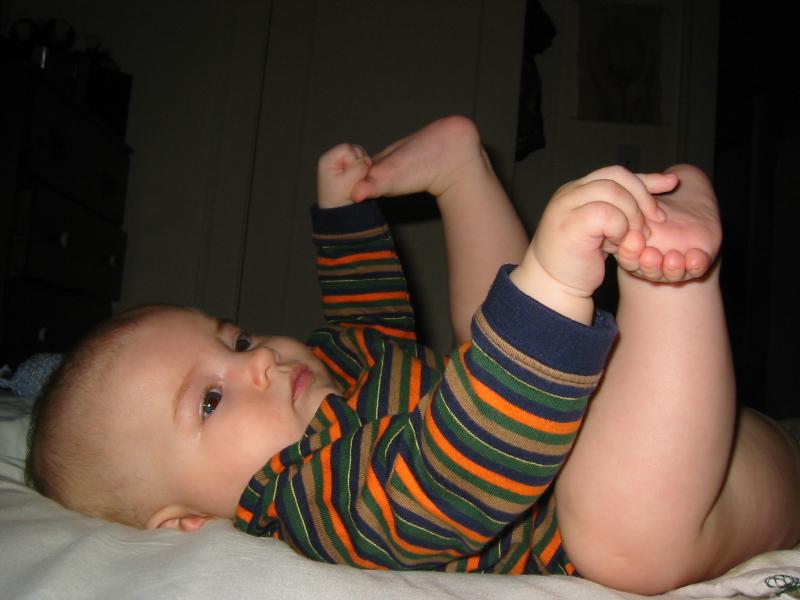 Taking pictures for the Christmas card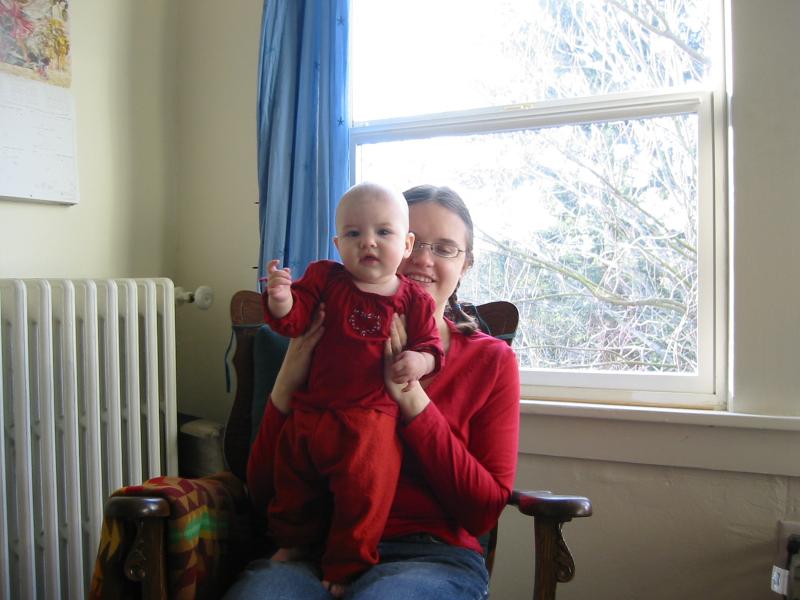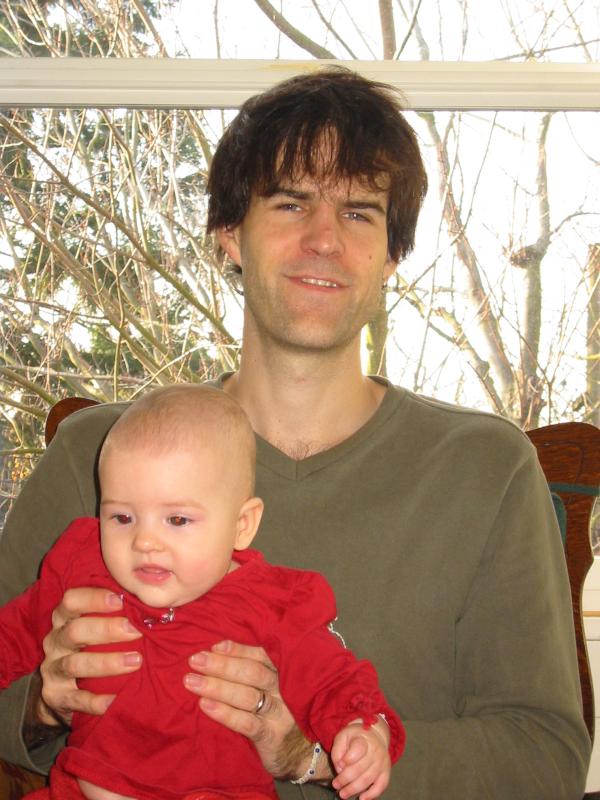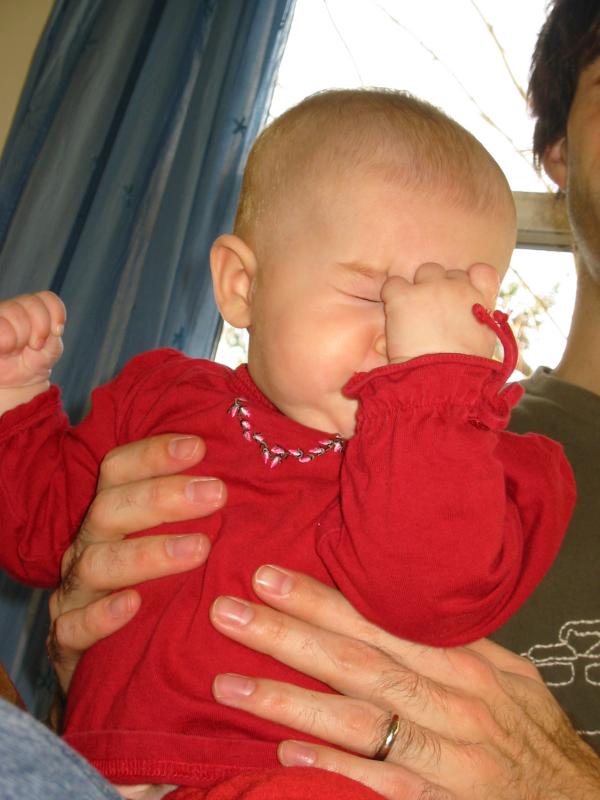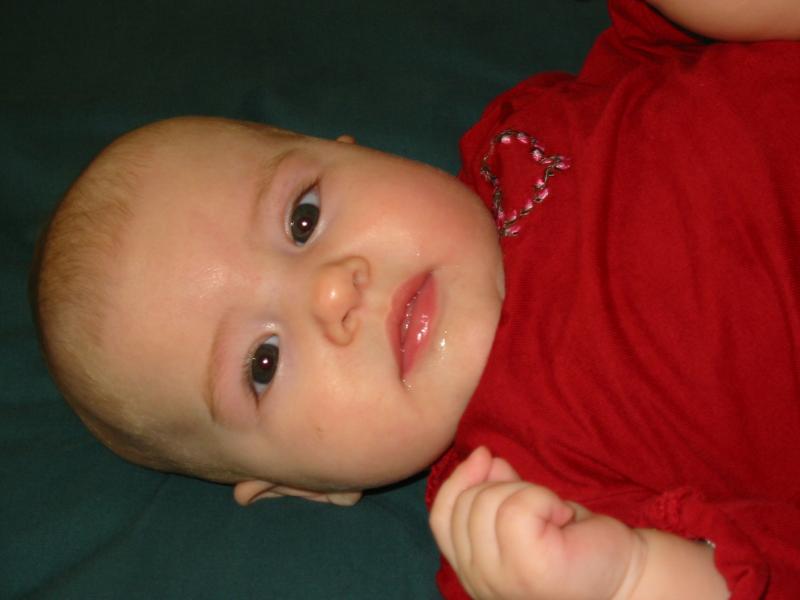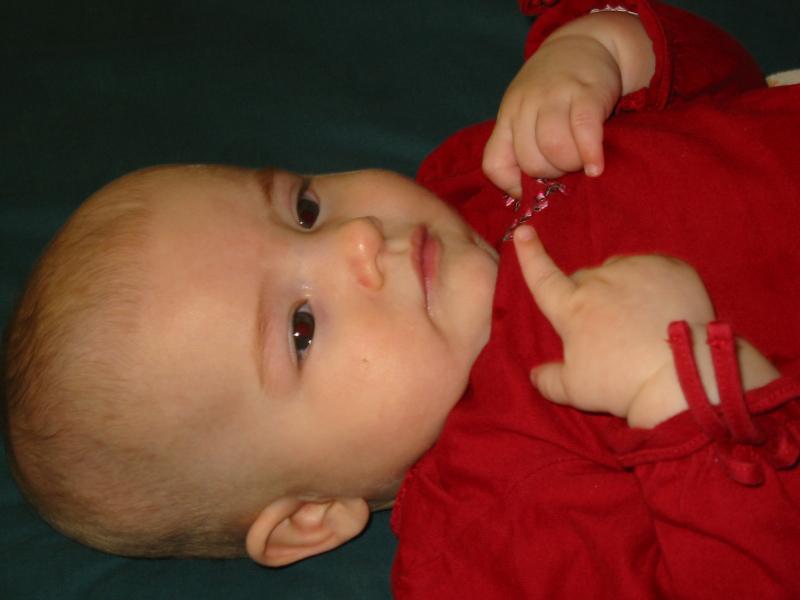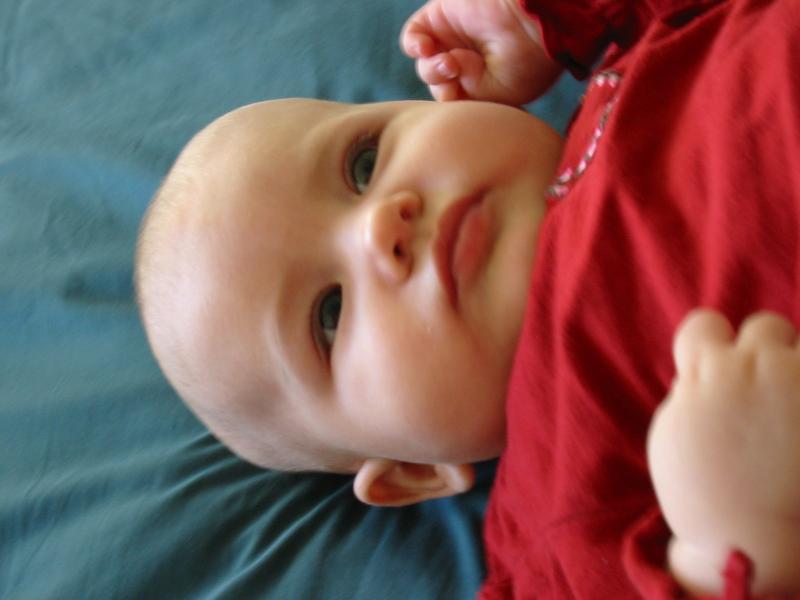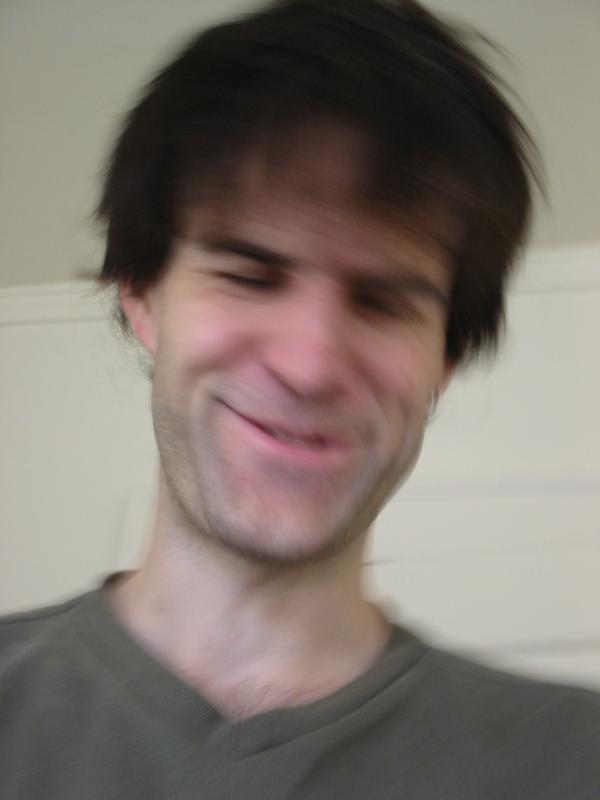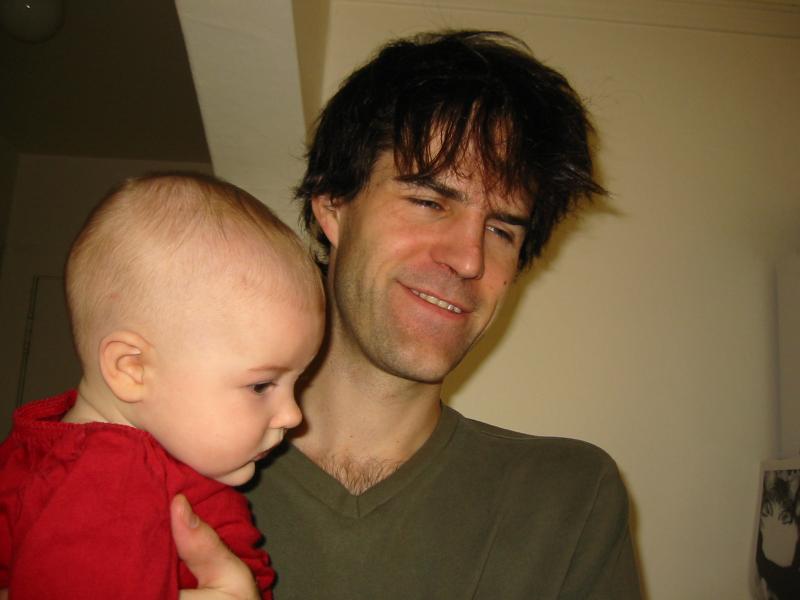 Getting ready to go out, Liisa is wearing her new hat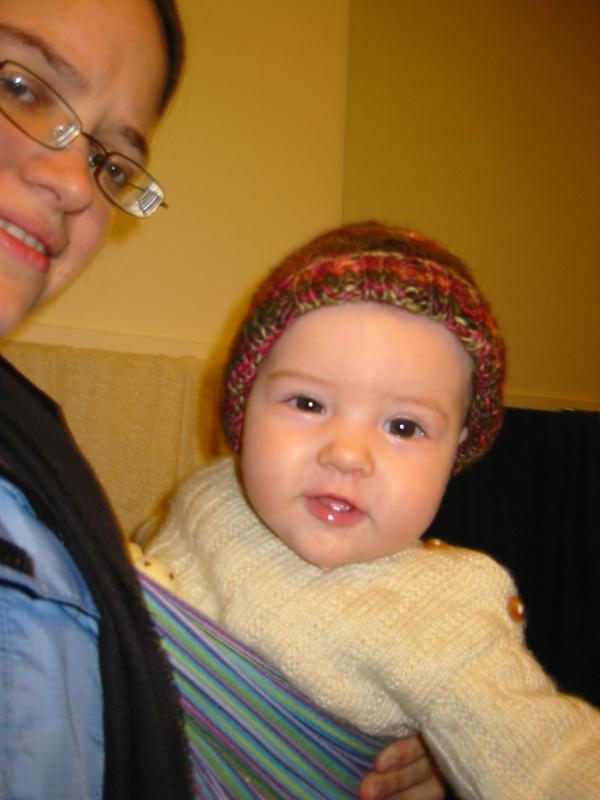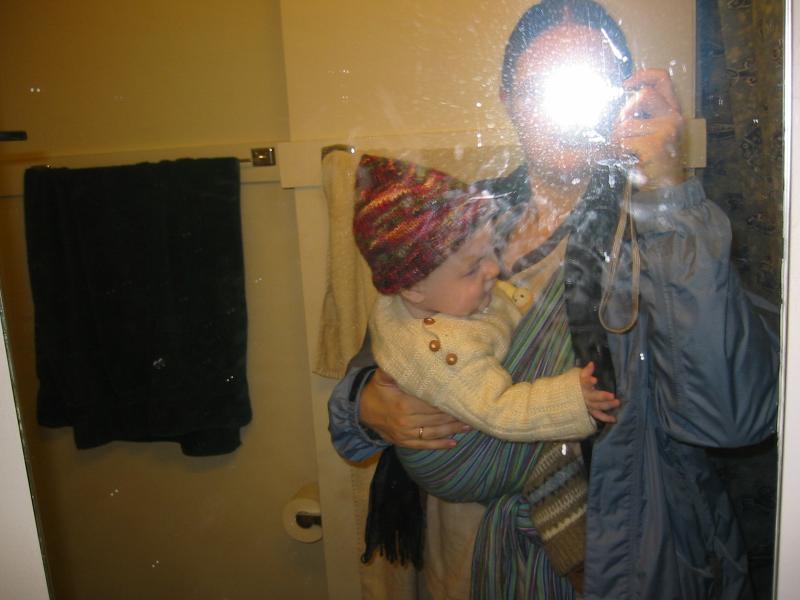 I think this hat makes her look like an acorn (tammetõru)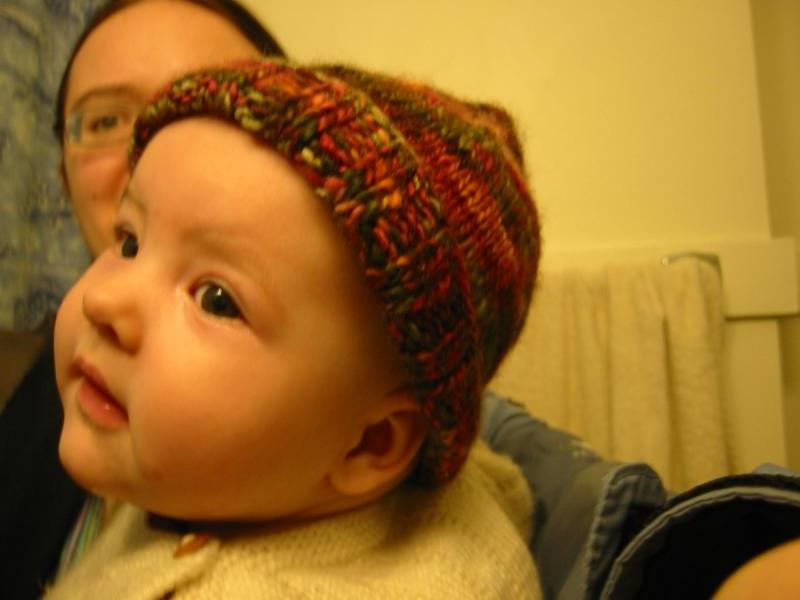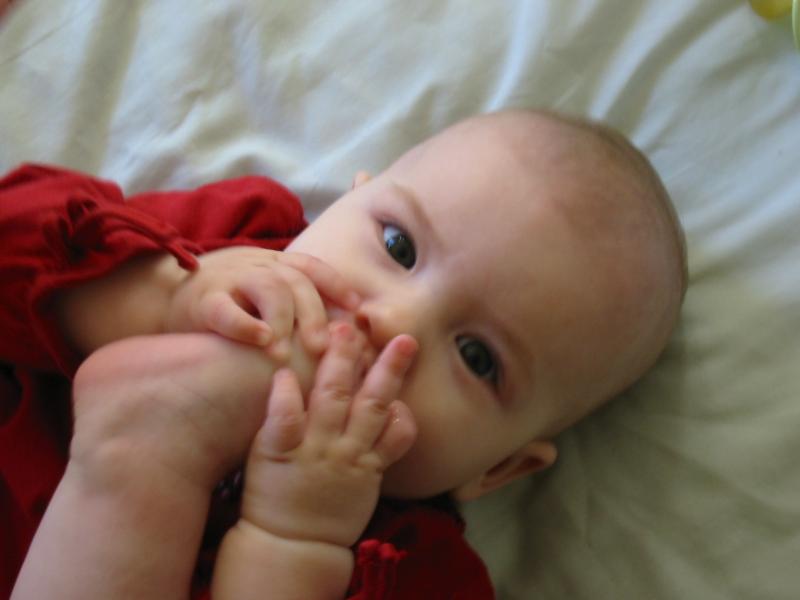 This is the Christmas card I made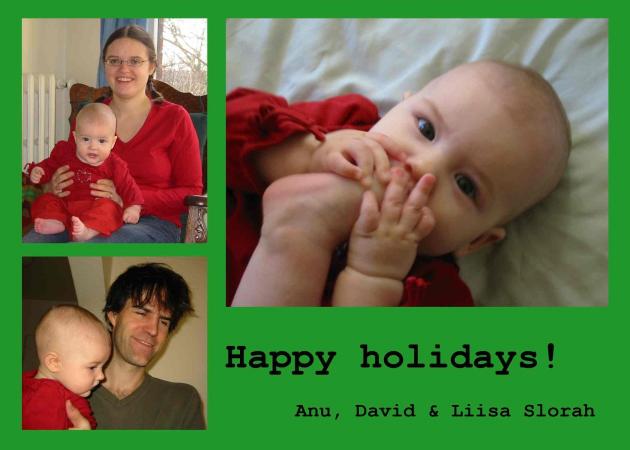 We went to a Christmas party and Santa Clause gave Liisa a present. Unfortunately the camera was not cooperating so by the time it took the picture Liisa did not look so happy any more. I can assure that when she first sat into Santa´s lap she looked way happier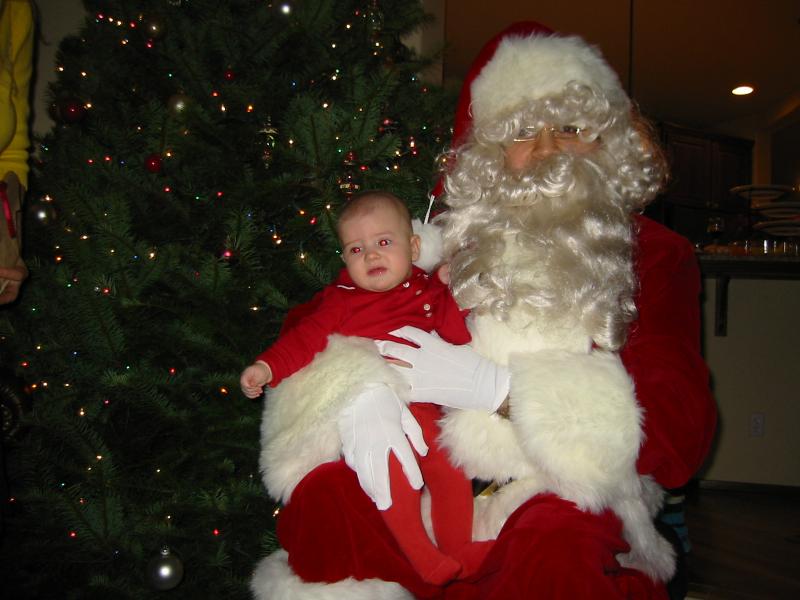 Liis and her present. It was wrapped in the kind of paper I felt that she could rip apart on her own.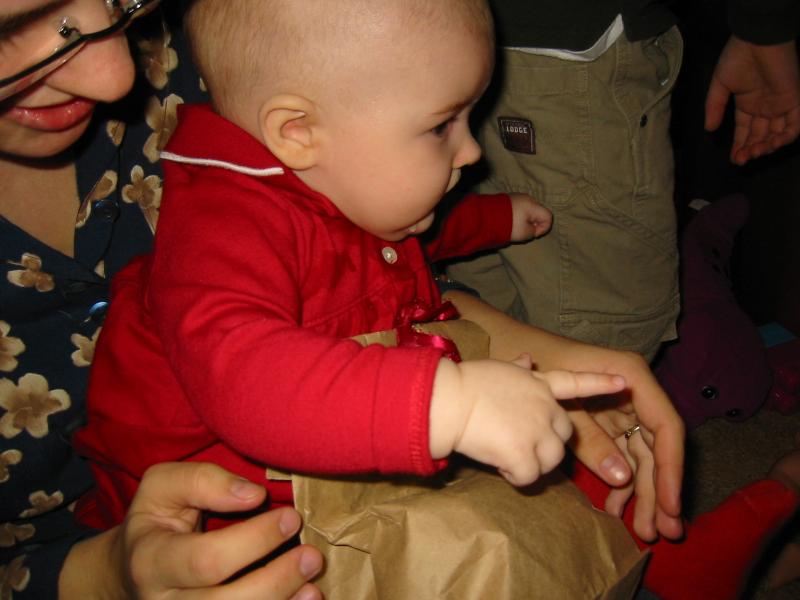 Of course there was so much going on that she was not too interested in it...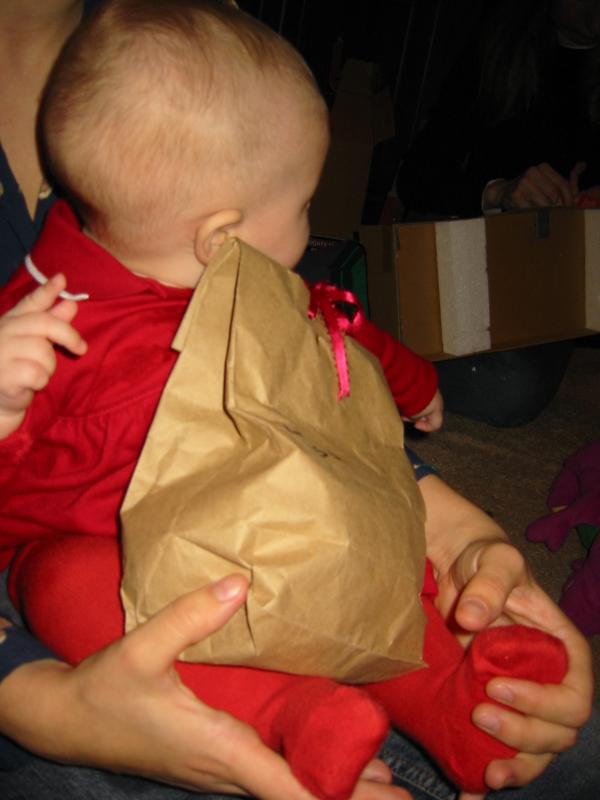 Kadi, the hostess of the Christmas party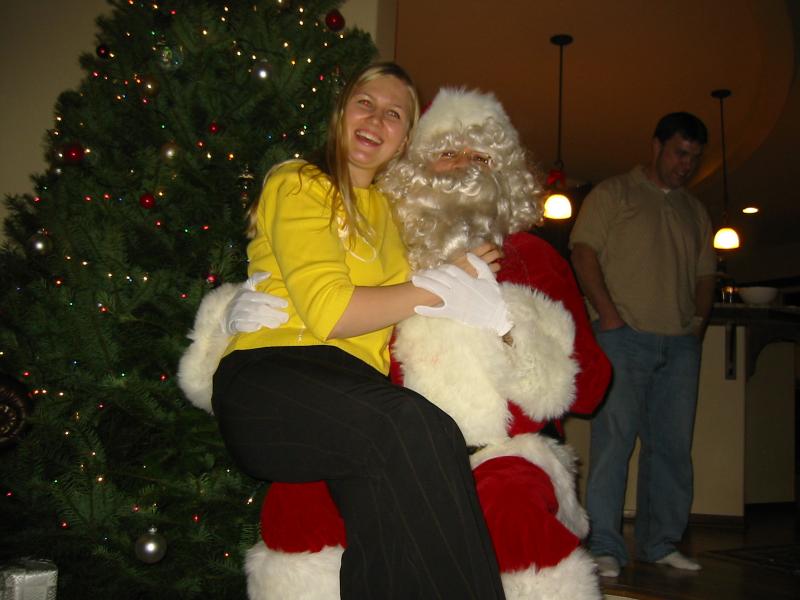 and Kadi´s younger daughter Emily (3 months old)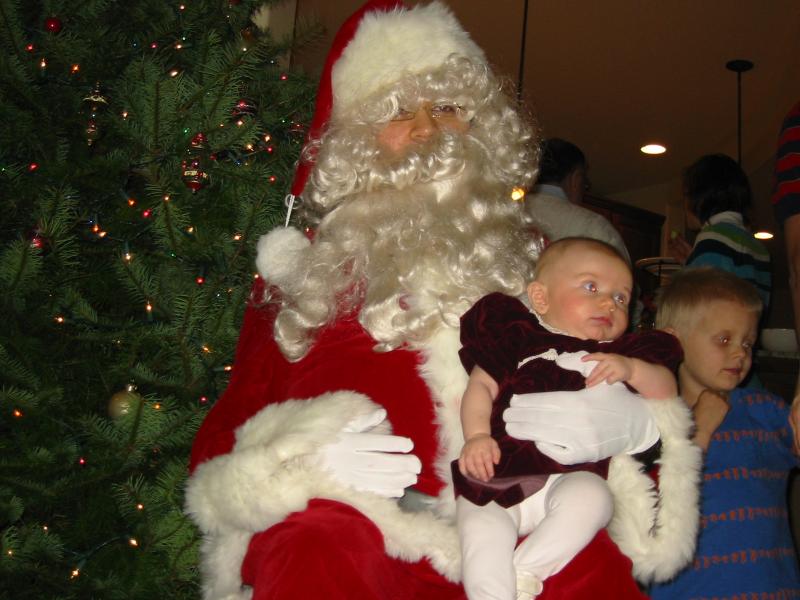 Toomas, Katrin´s son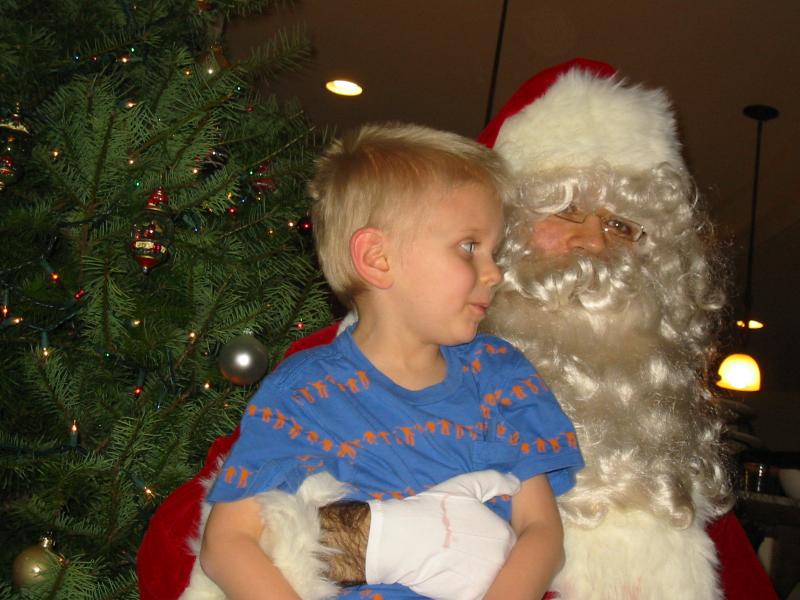 our family at Kadi´s place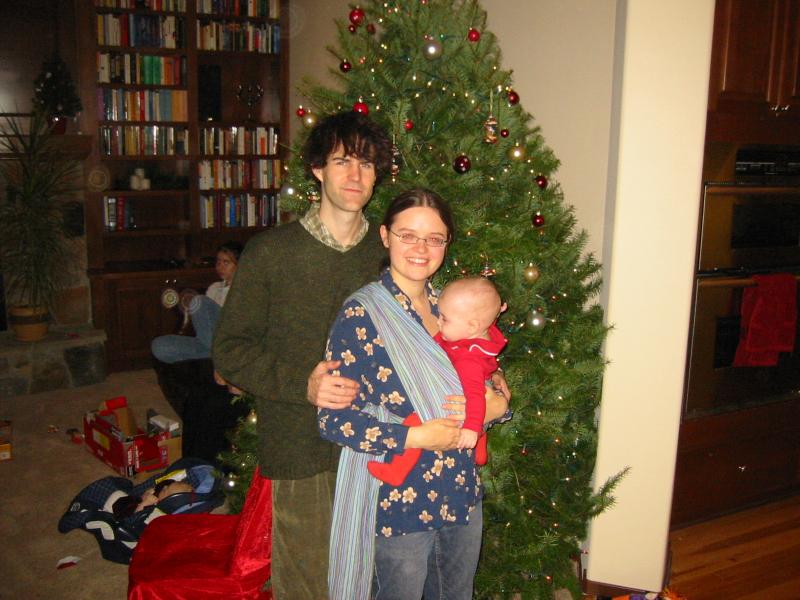 On 23rd of December we bought a Christmas tree. We were really lucky and got the very last tree they had. The first place we went to was all sold out. The tree was not perfect but it smelled good and Liisa loved it :)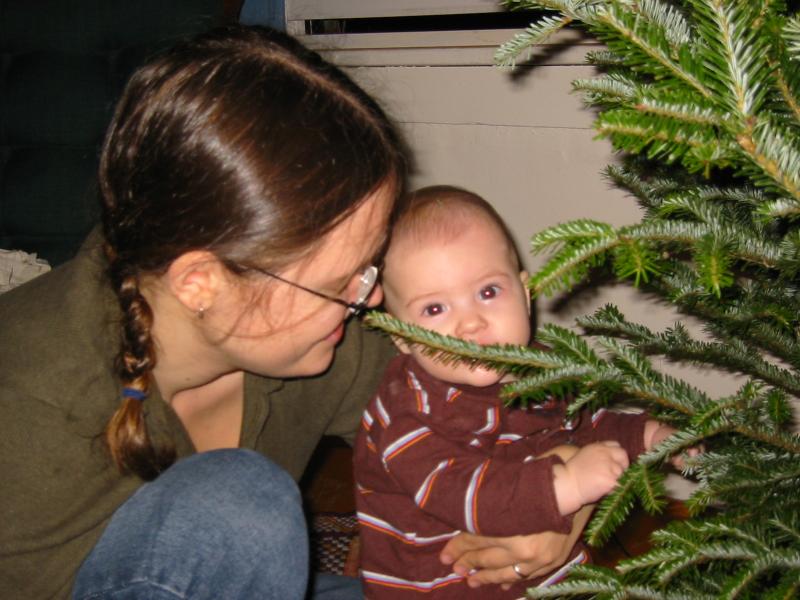 It also tasted pretty good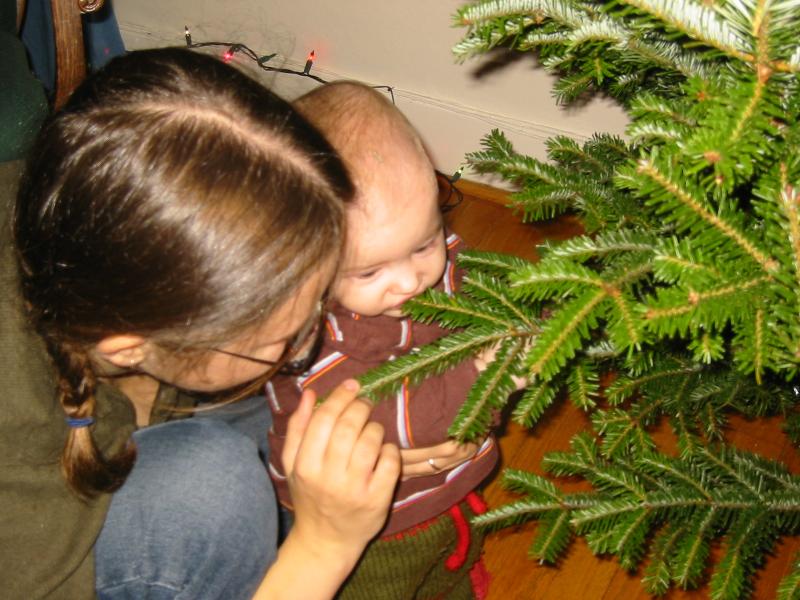 We cheated and opened some of our presents on the 23rd. Liida got this: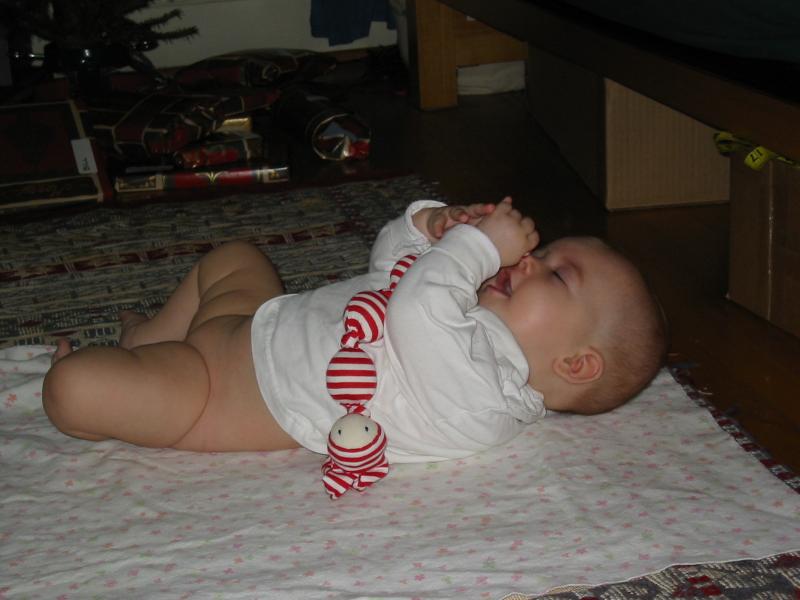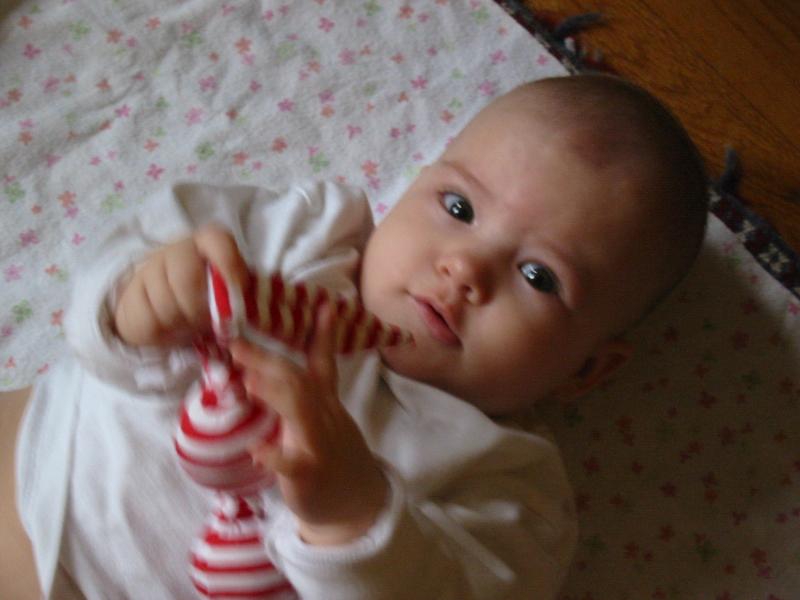 Christmas eve morning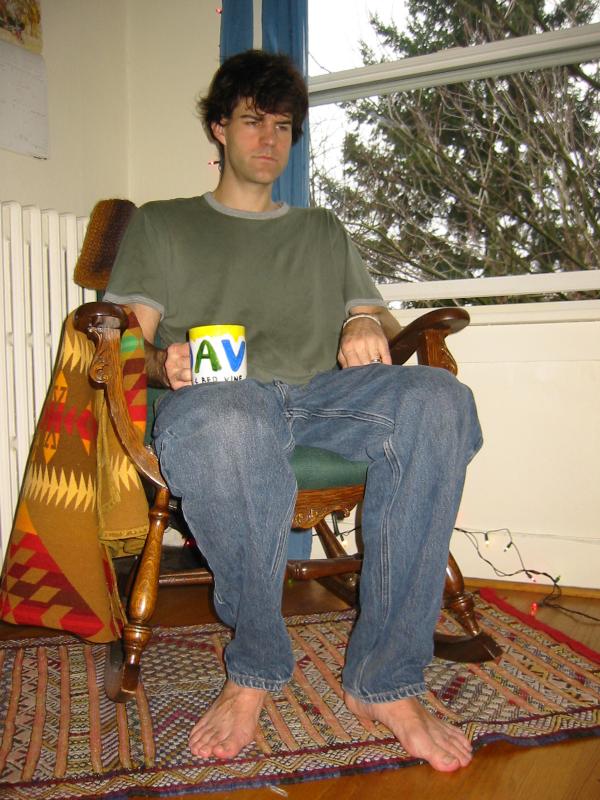 We walked downtown and went on a Carousel ride. WE did the same thing the year before when I was still pregnant. This is our holiday tradition :)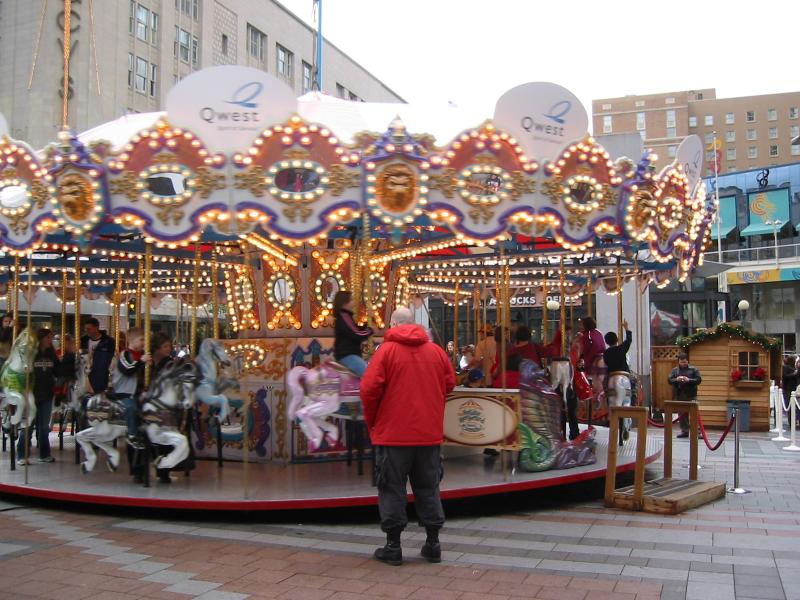 Since Liisa is very little we sat on a sleigh rather than on the horses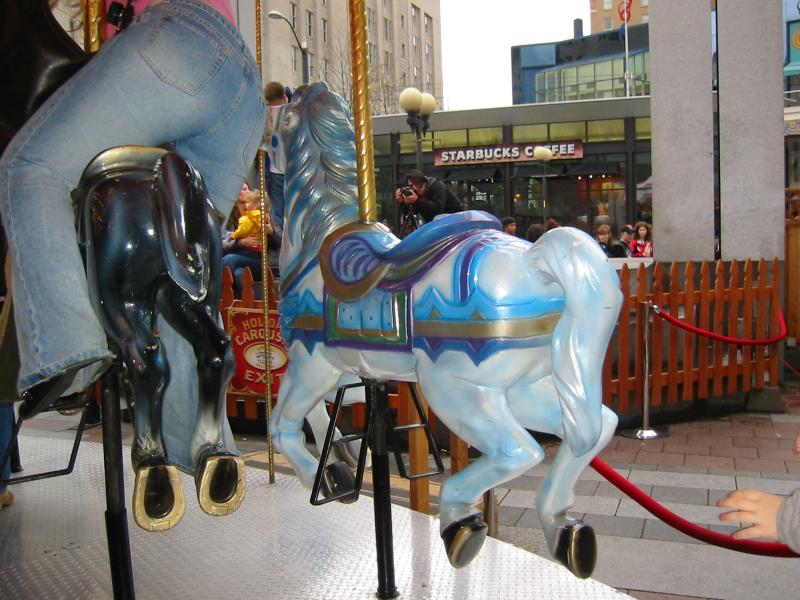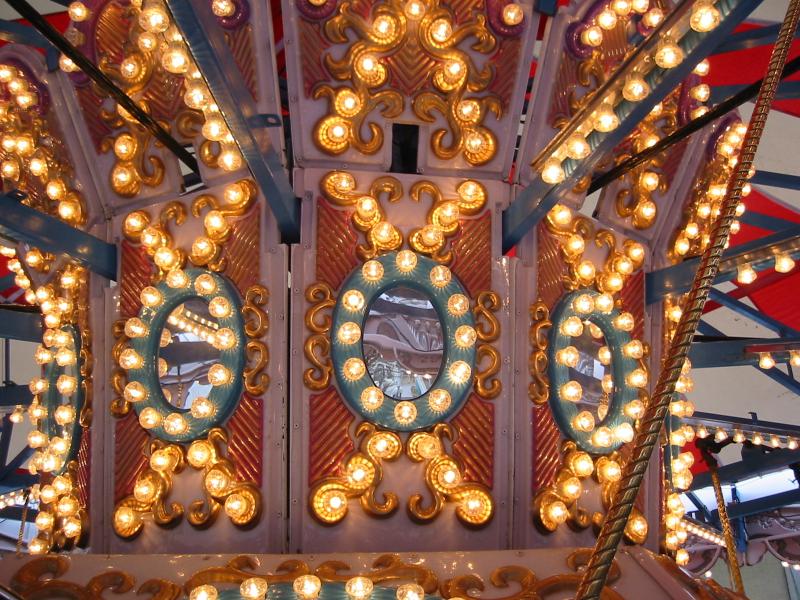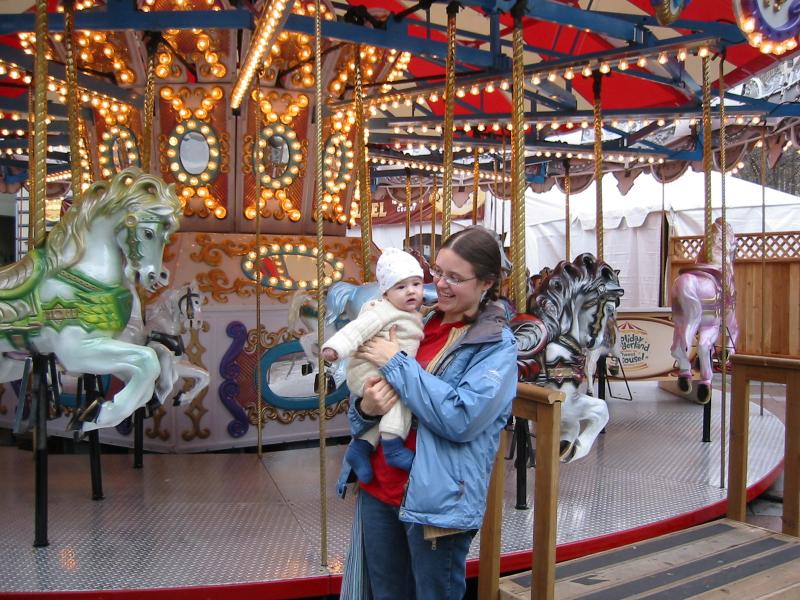 In the evening we opened more presents. Liisa got pajamas and she unwrapped it herself.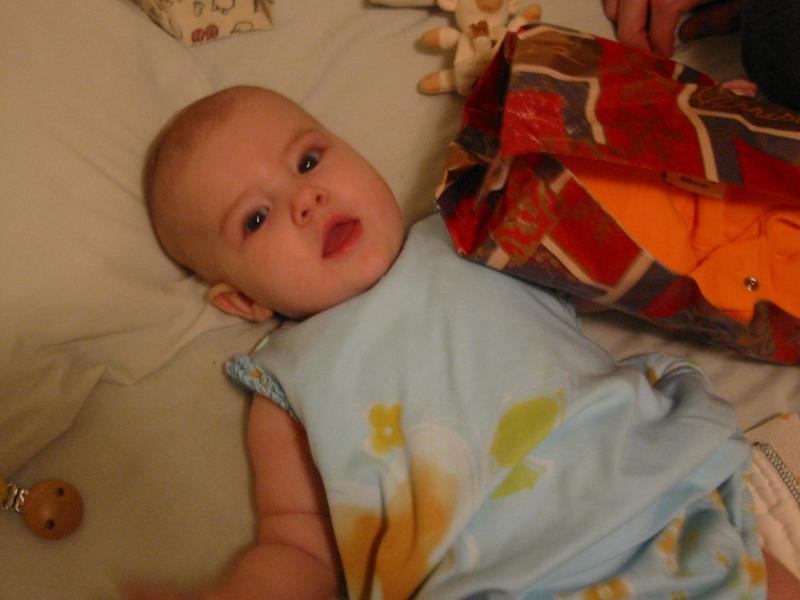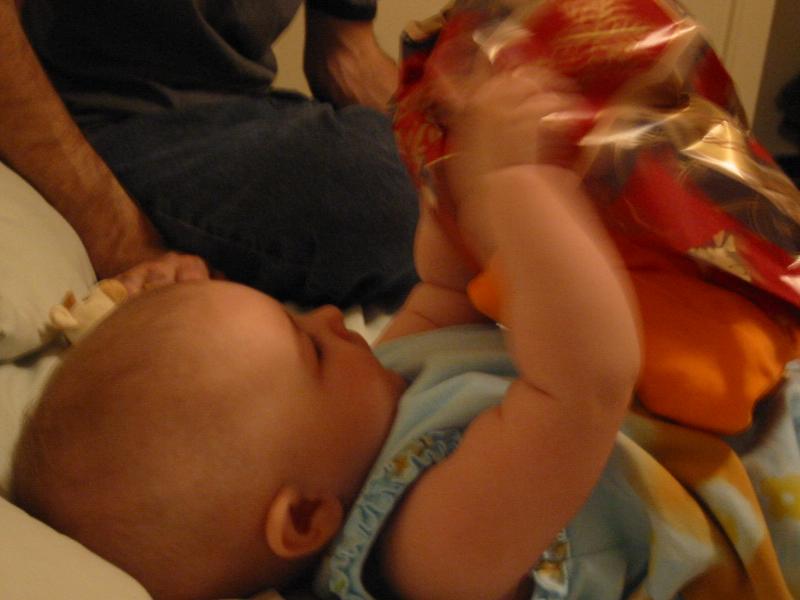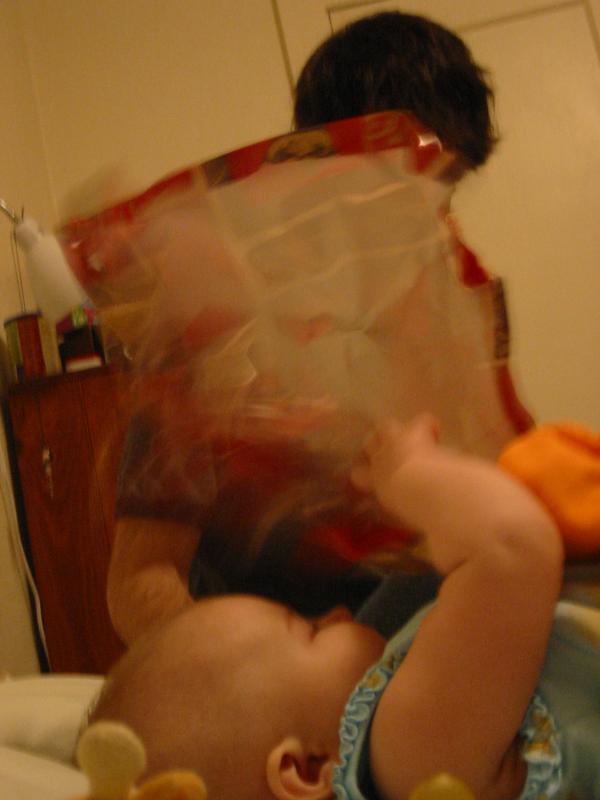 She was more interested in the wrapping paper. Getting new pajamas is a new tradition for Christmas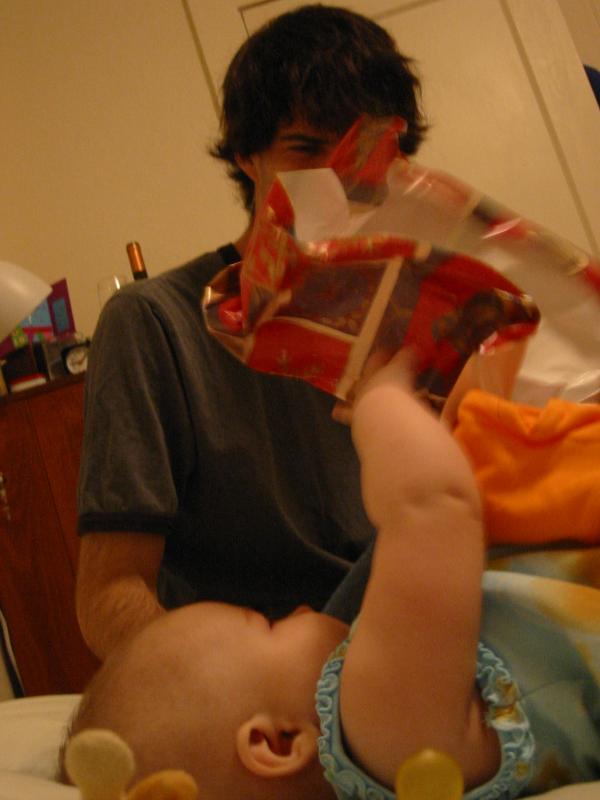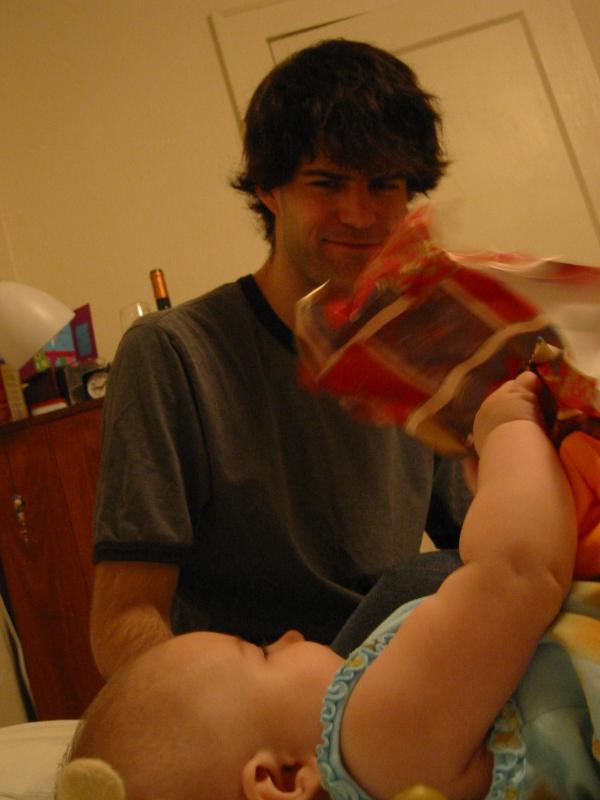 David got some presents and one of them was to be shared with Liisa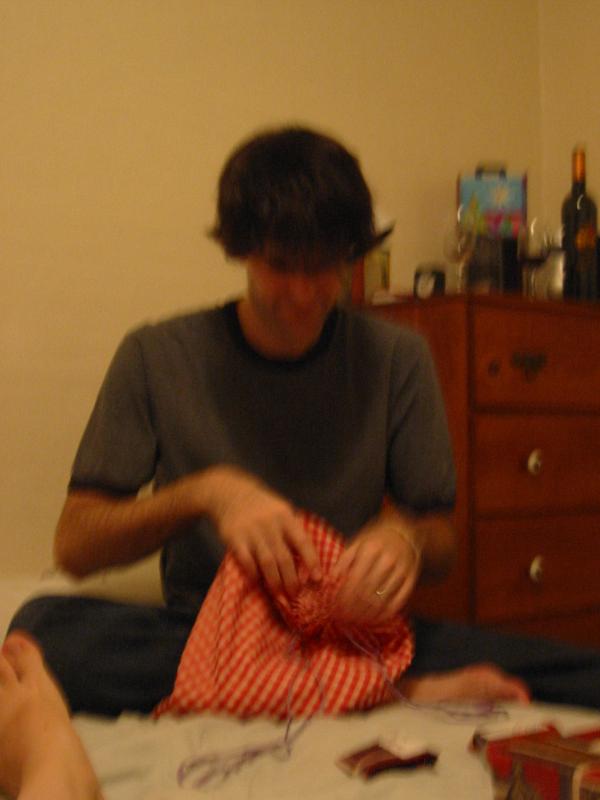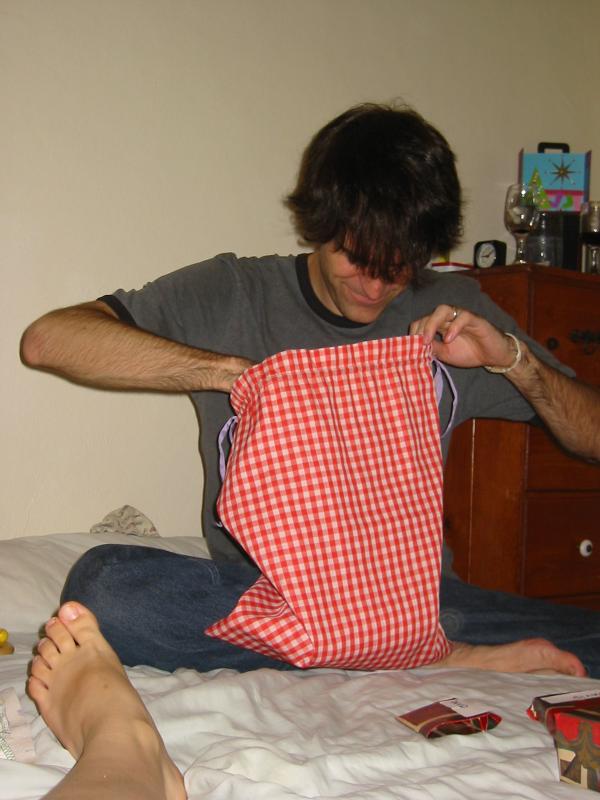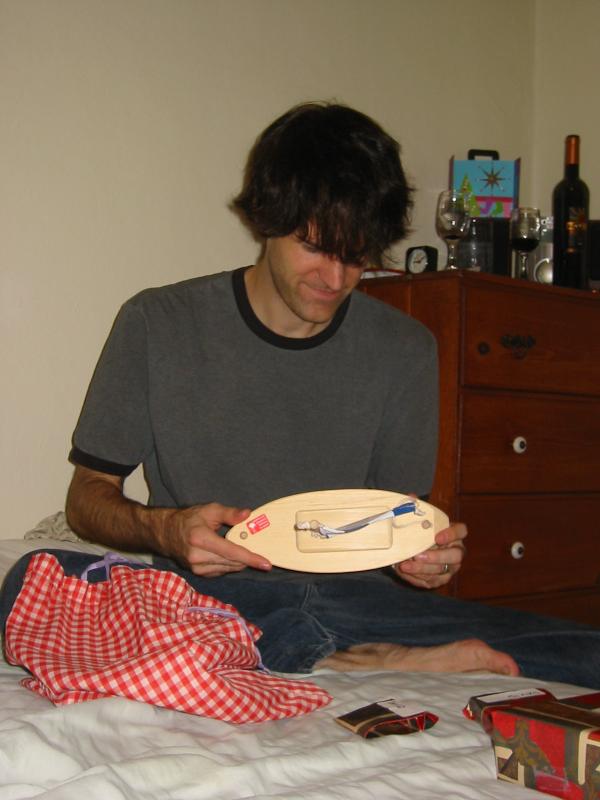 Lutt (pacifier) in a mouth.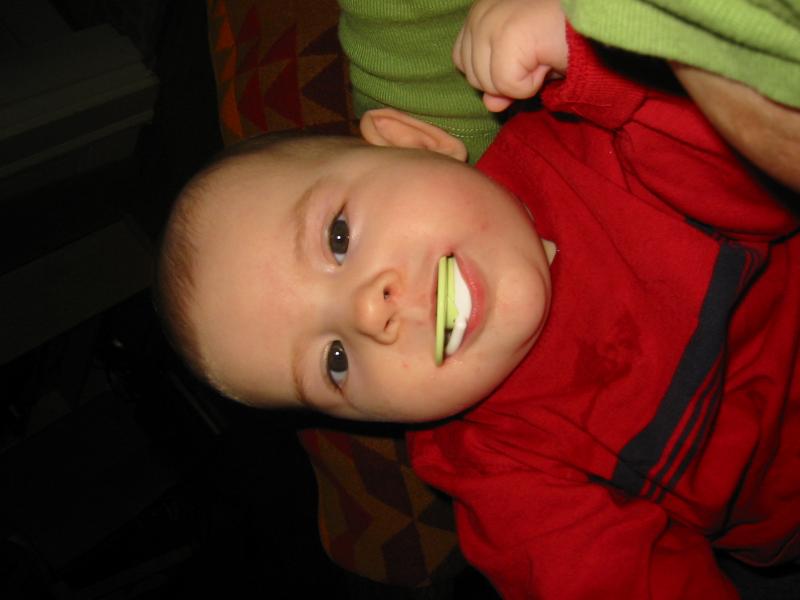 Liisa is showing off her new longies (villased püksid). These match the acorn hat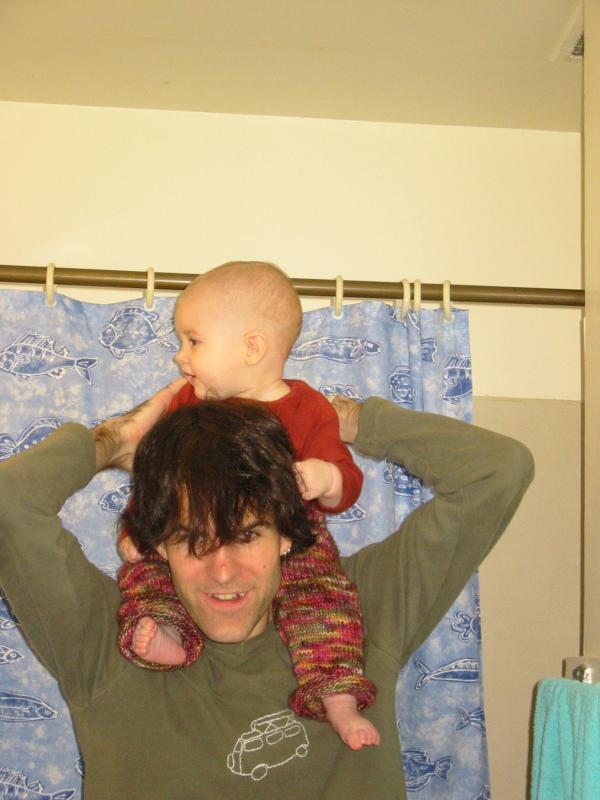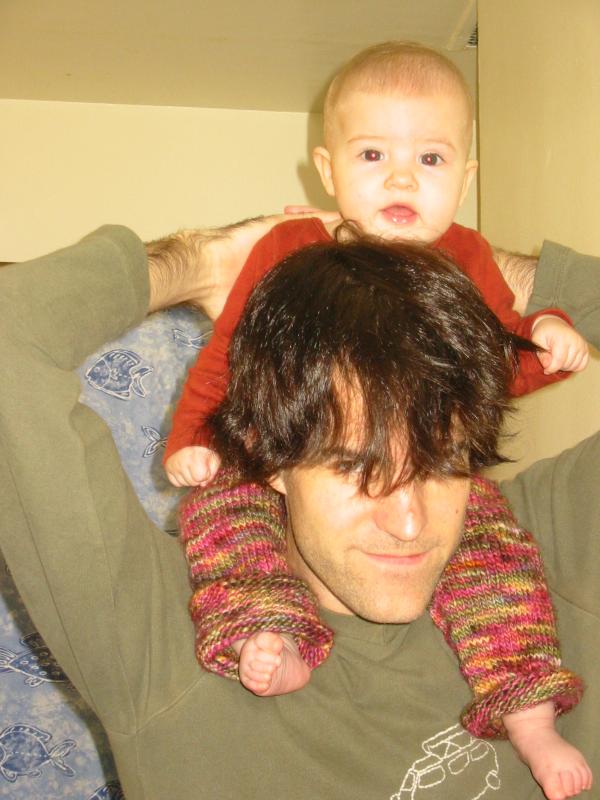 Christmas Day. Liisa got some stuff but it was not in a stocking because I did not have time to finish it.. She has a taggie, it became instant favorite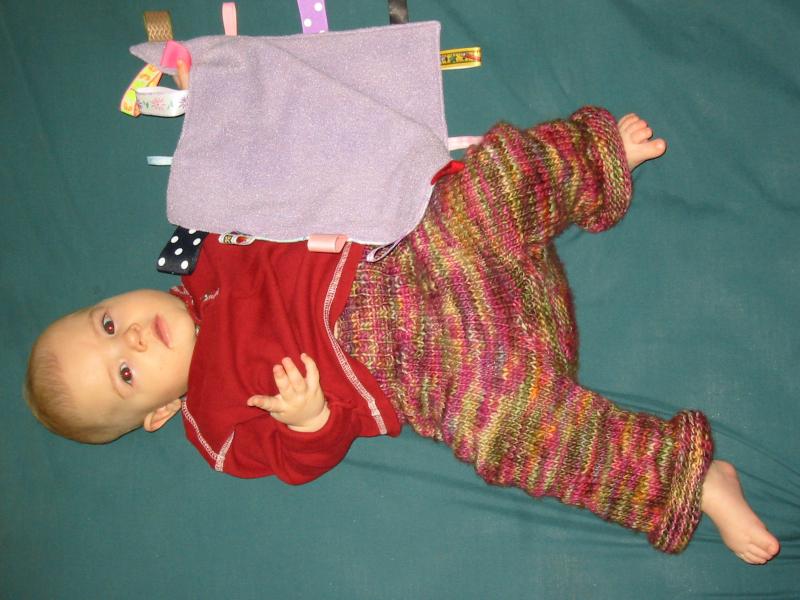 Liisa and David share a new toy in the bath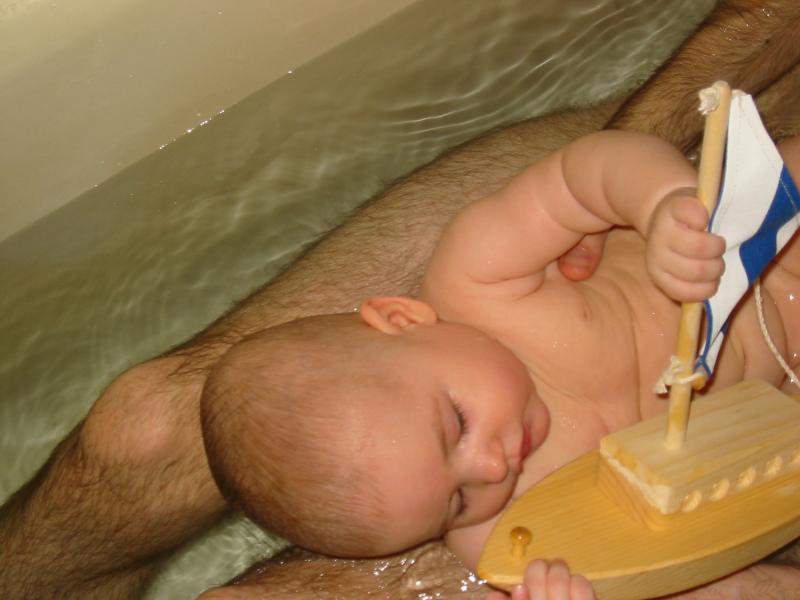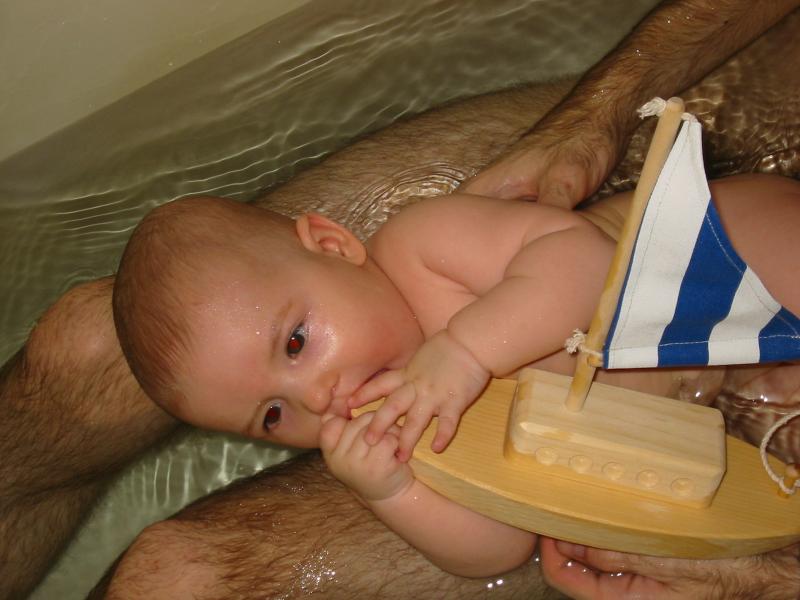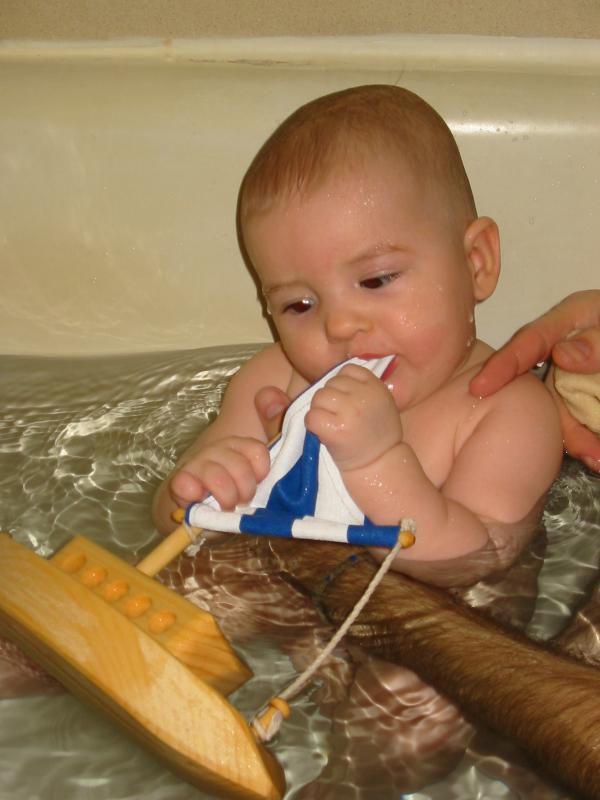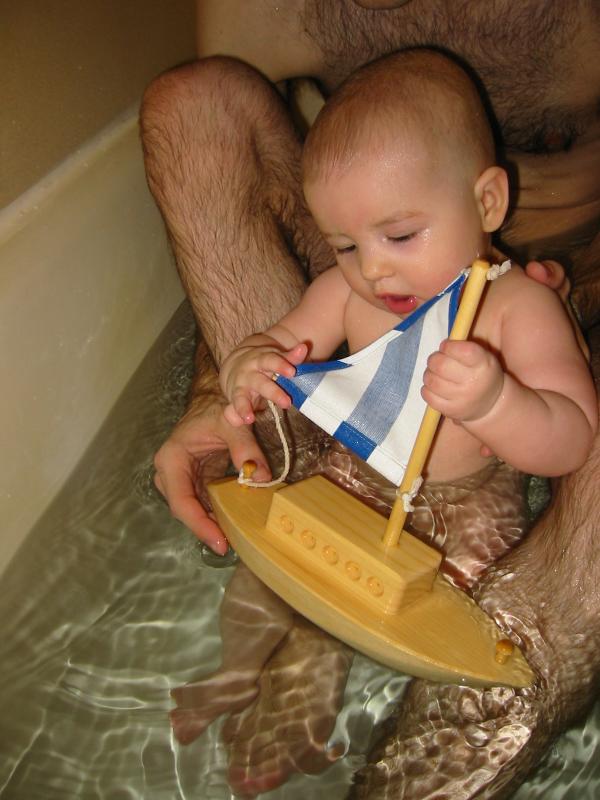 David is having some dessert. It is maple candy (really just a lump of maple sugar) swimming in a pool of maple syrup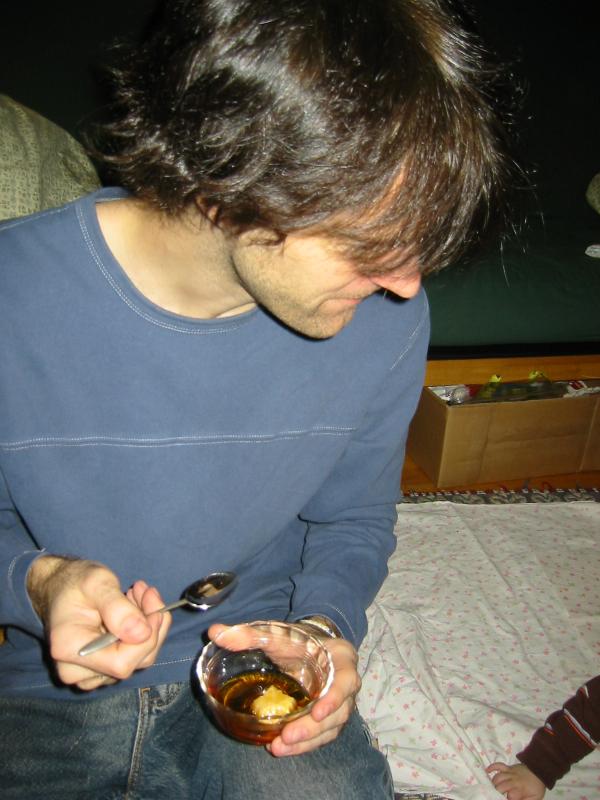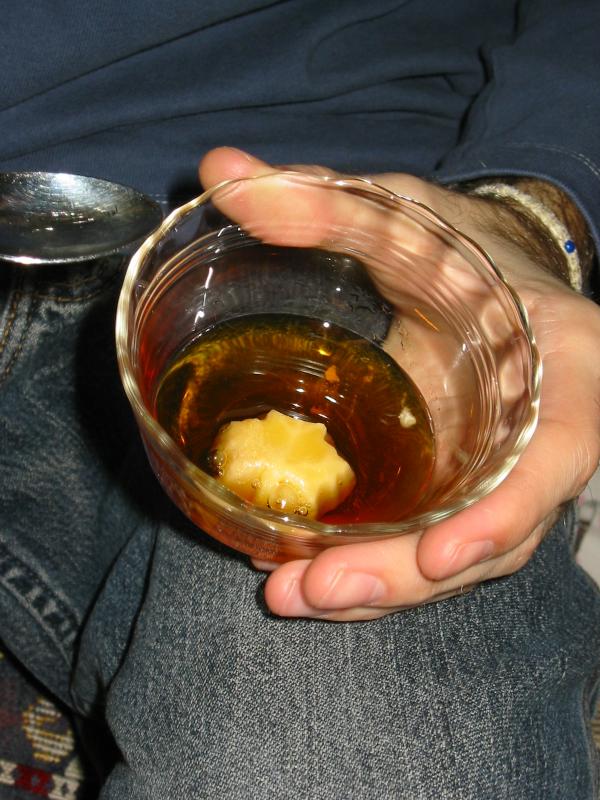 Liisa got her very first toothbrush. She knows instantly what to do with it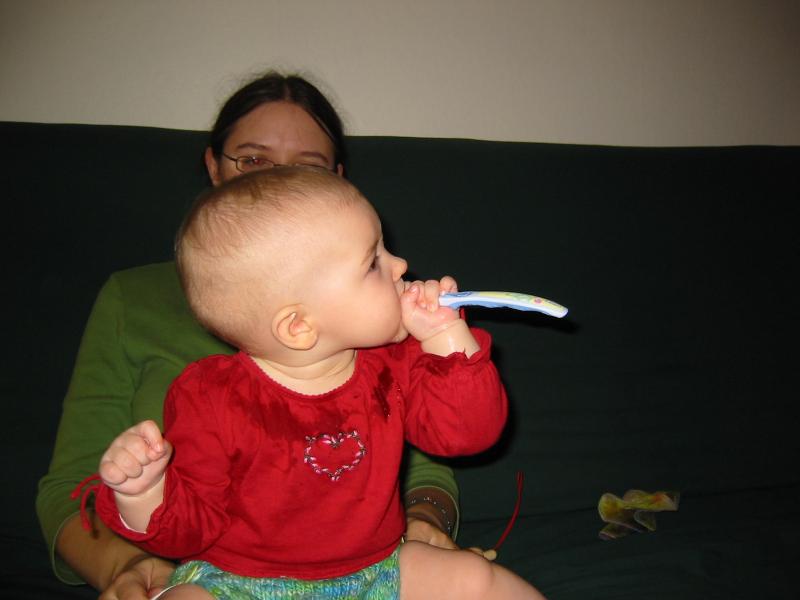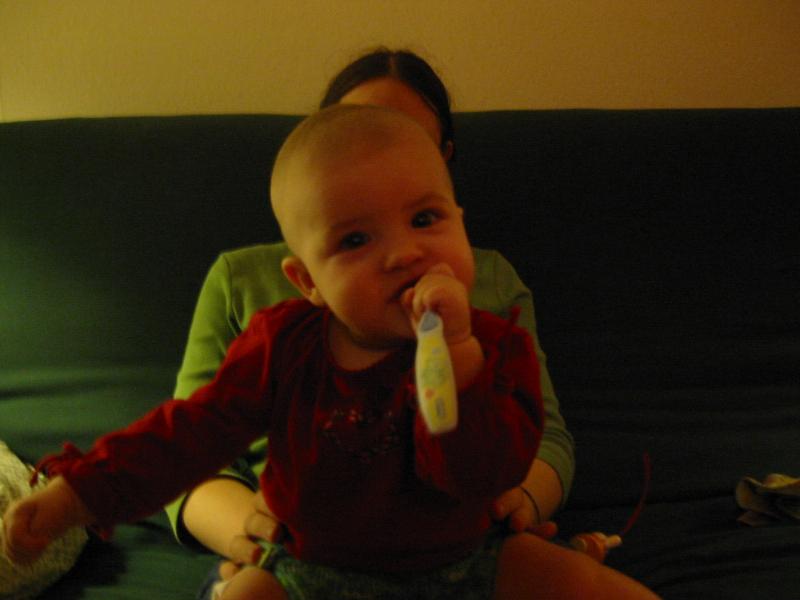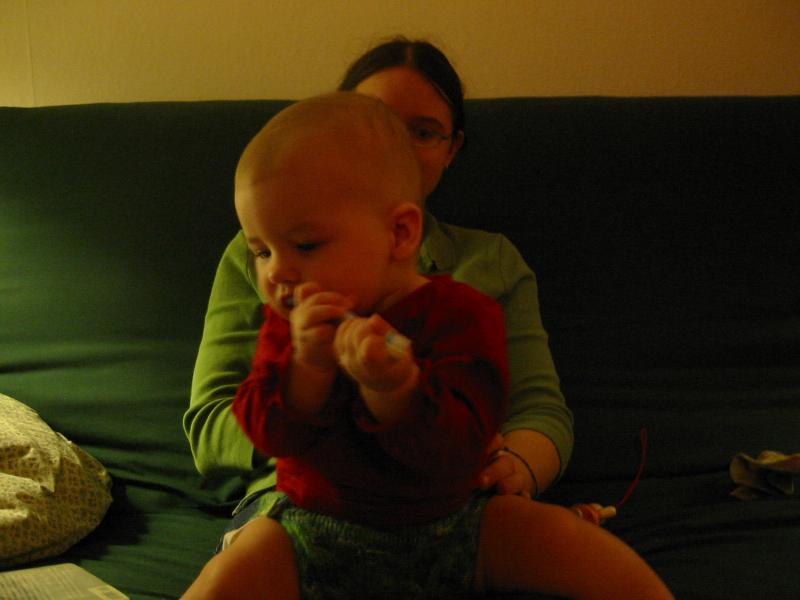 I just thought she looks rather cheerful here. And she is sitting on her own, at this point she is still wobbly