I went to take an evening shower and David entertained Liisa. His comments were, ¨No wonder she sleeps all the time, this is hard work.¨ And a bit later when I peeked into the bedroom again, ¨ She cheats, she rests her legs on the diaper cover!¨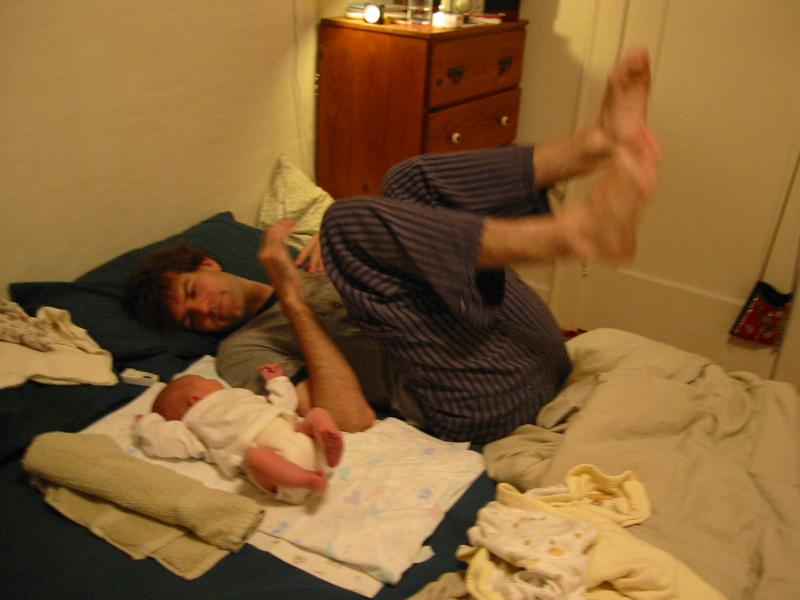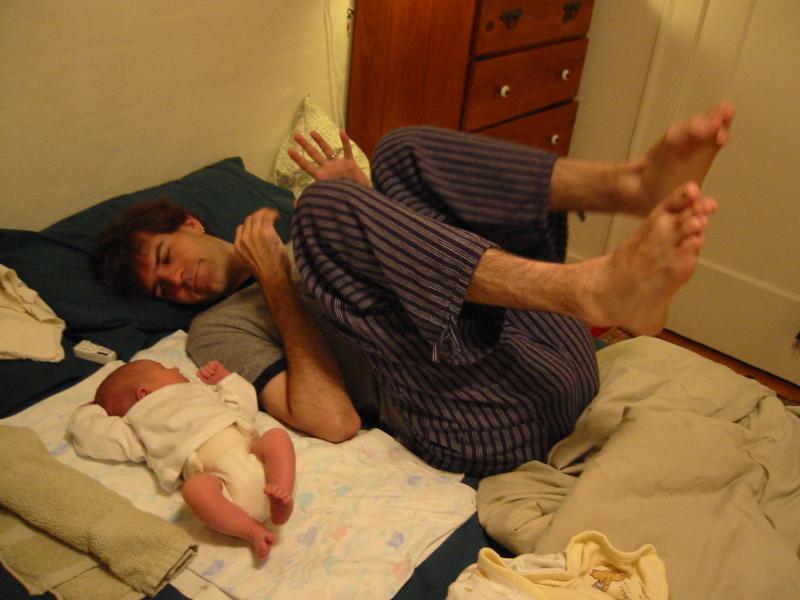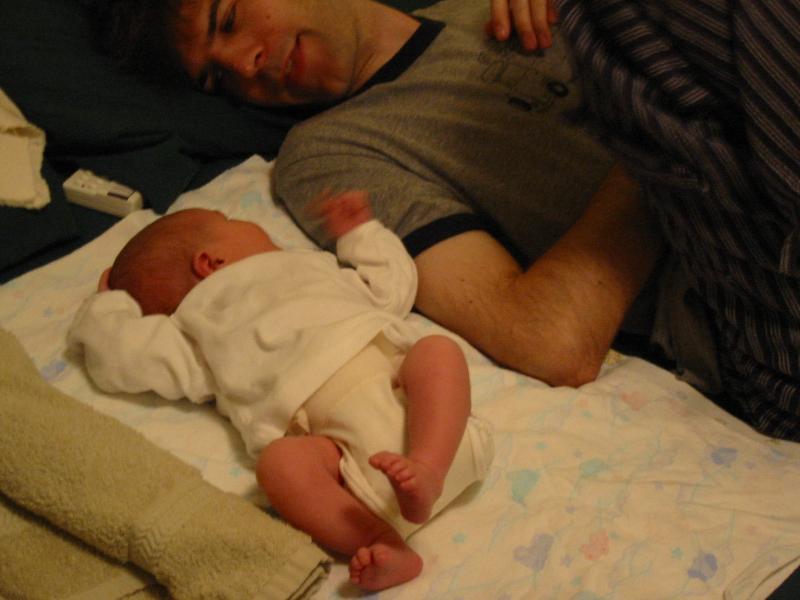 Morning of the 7th day. I went camera crazy aka making faces.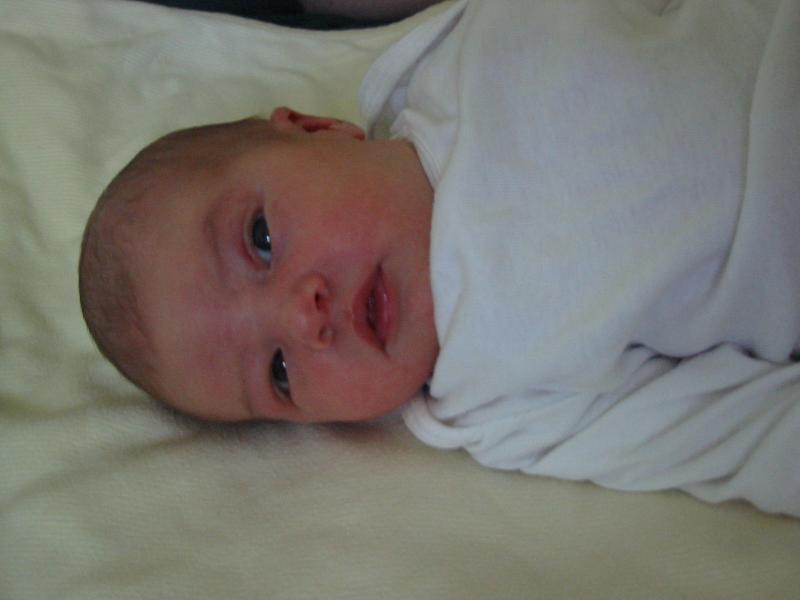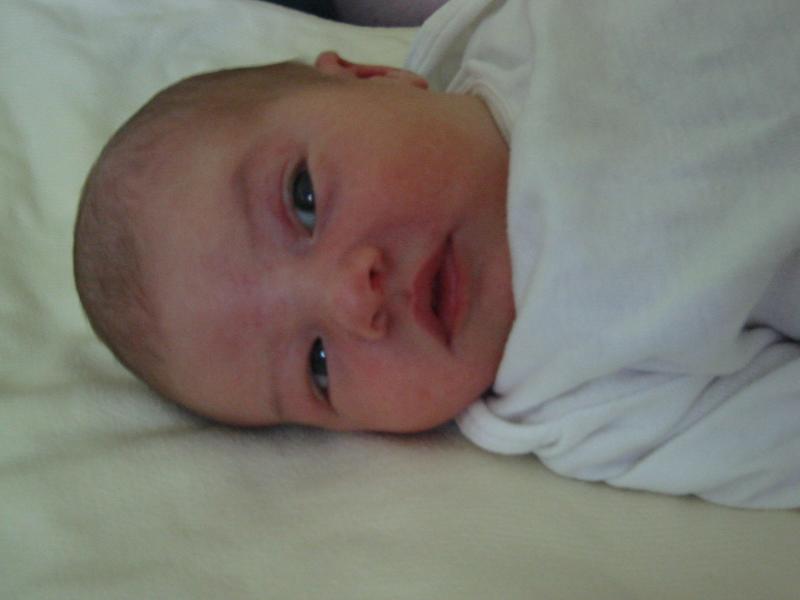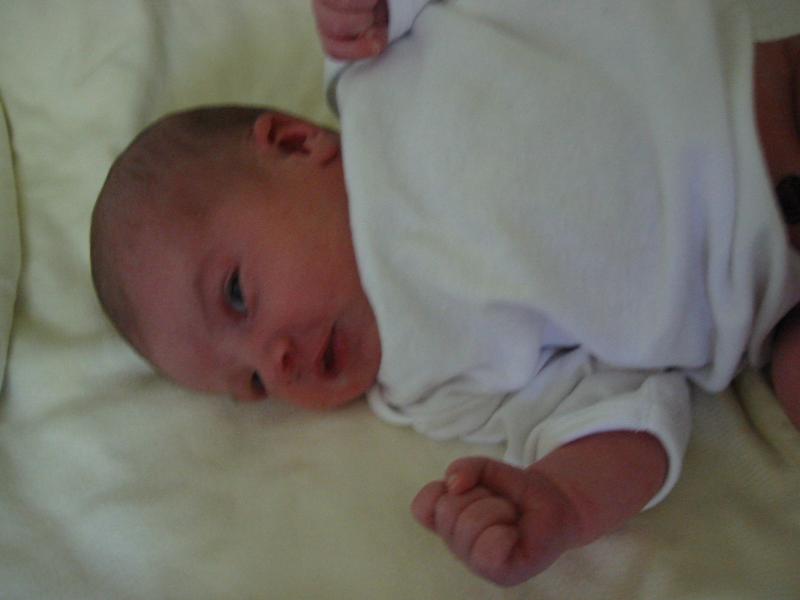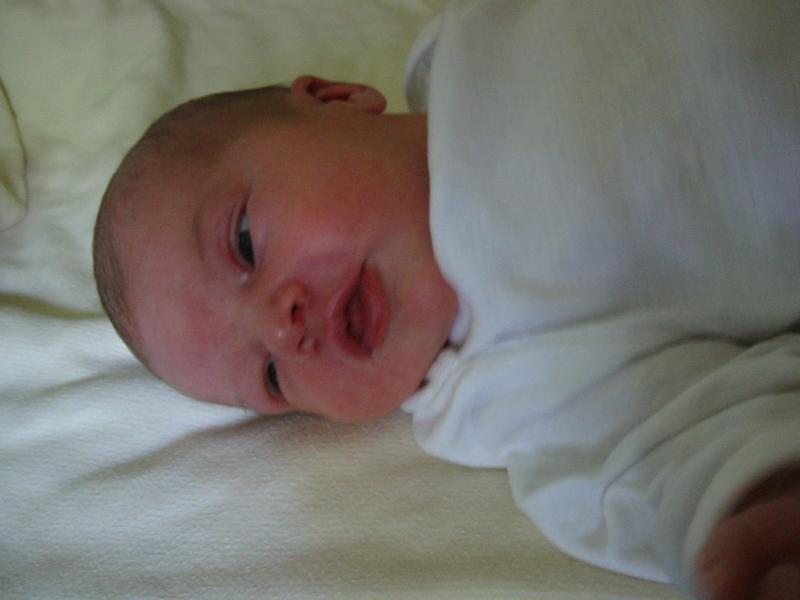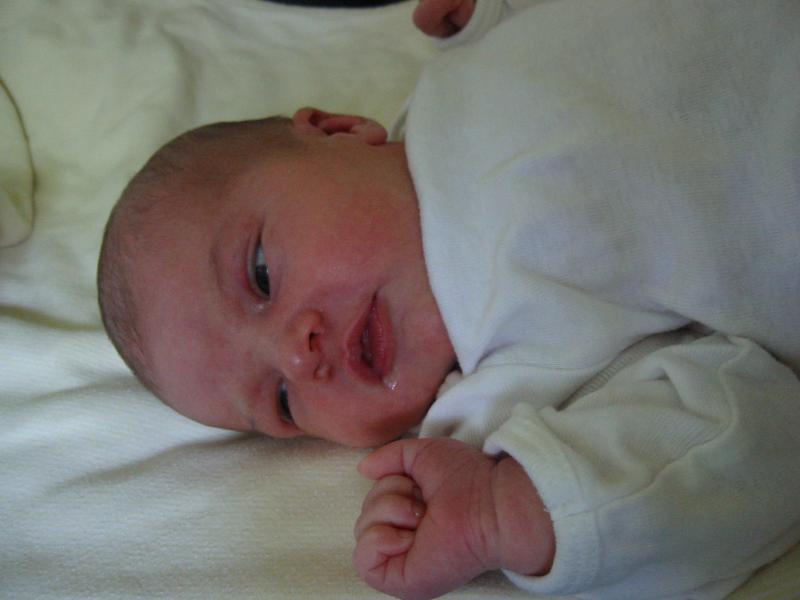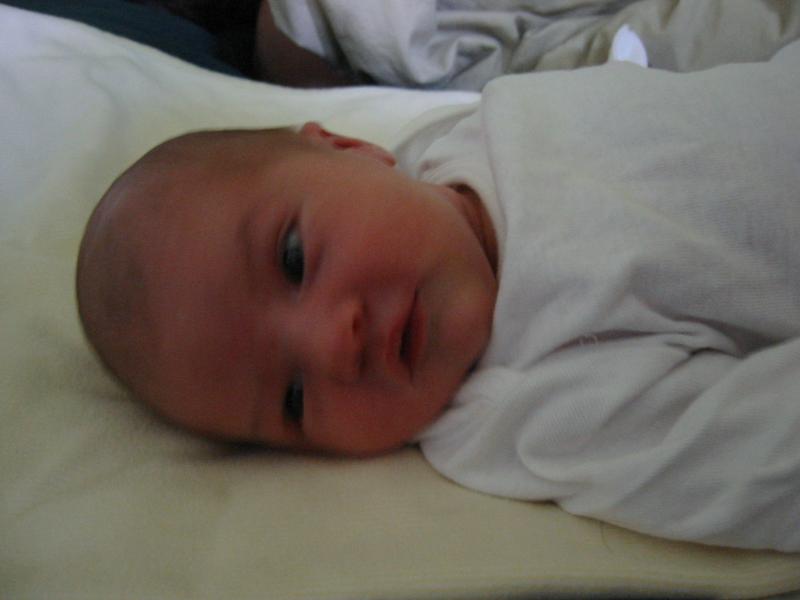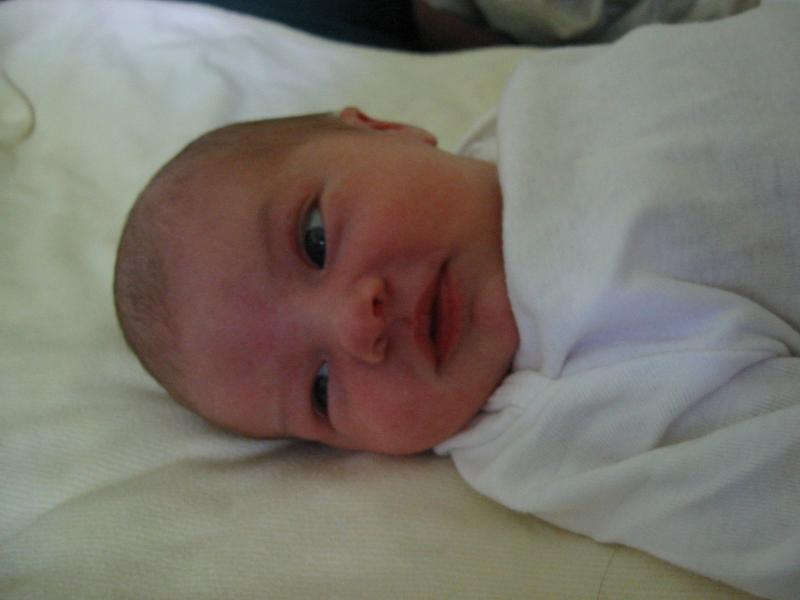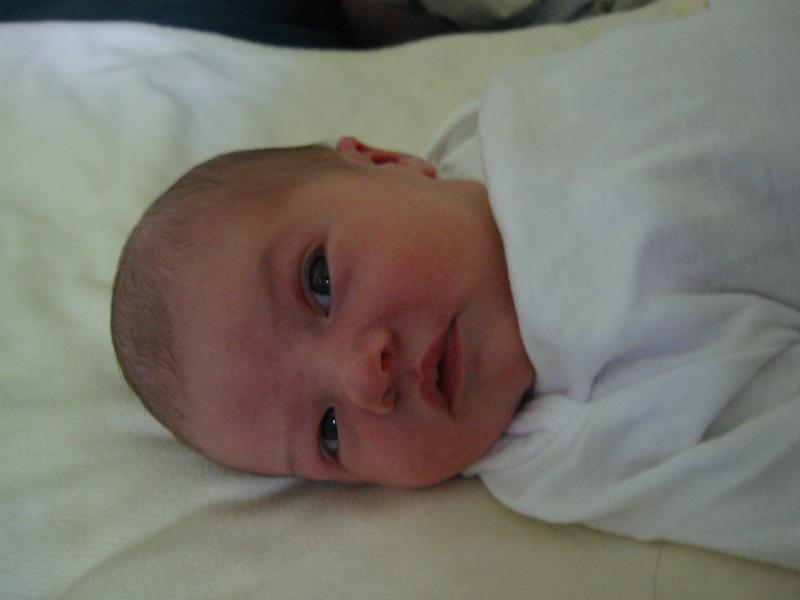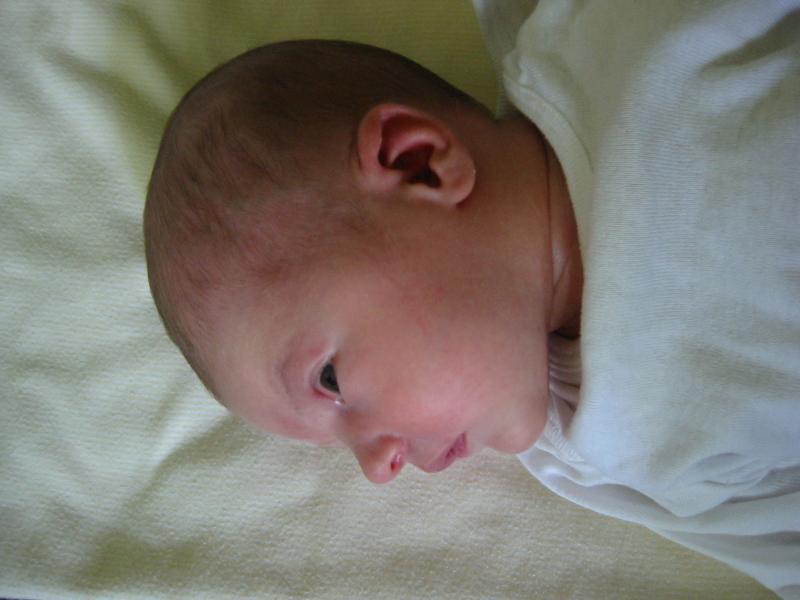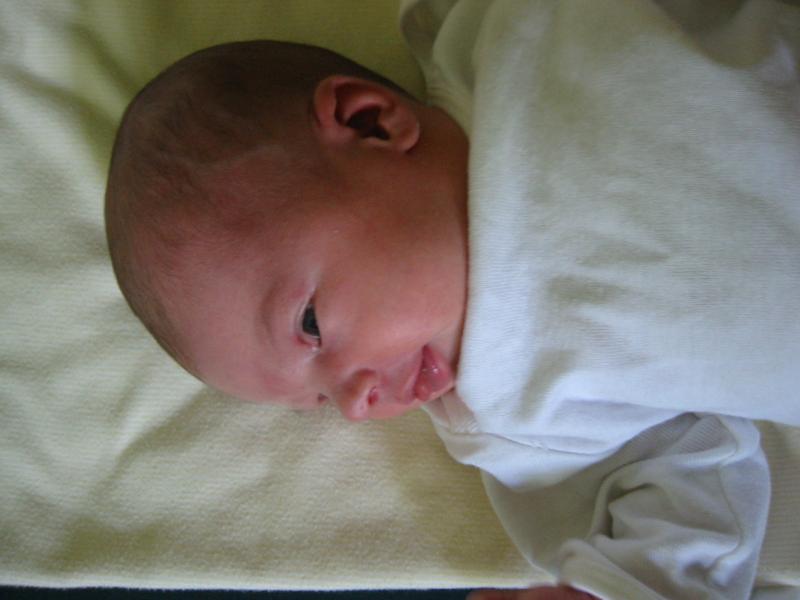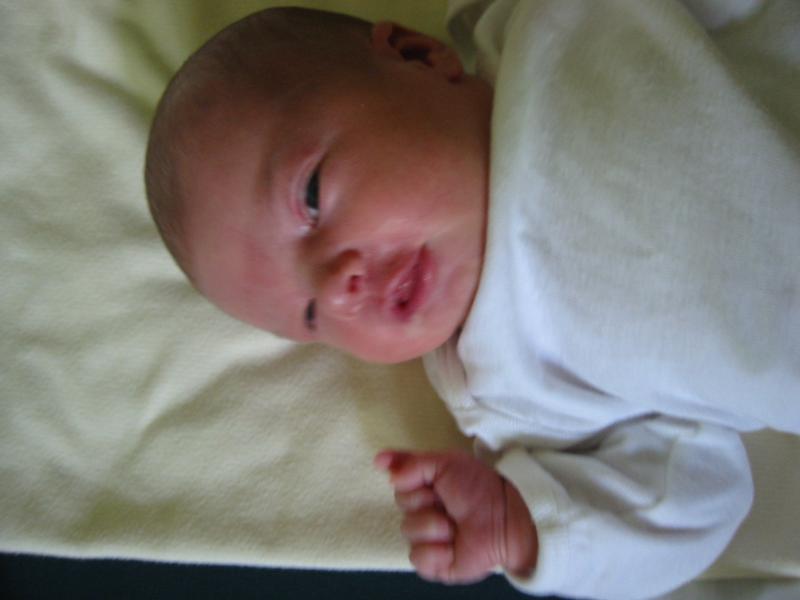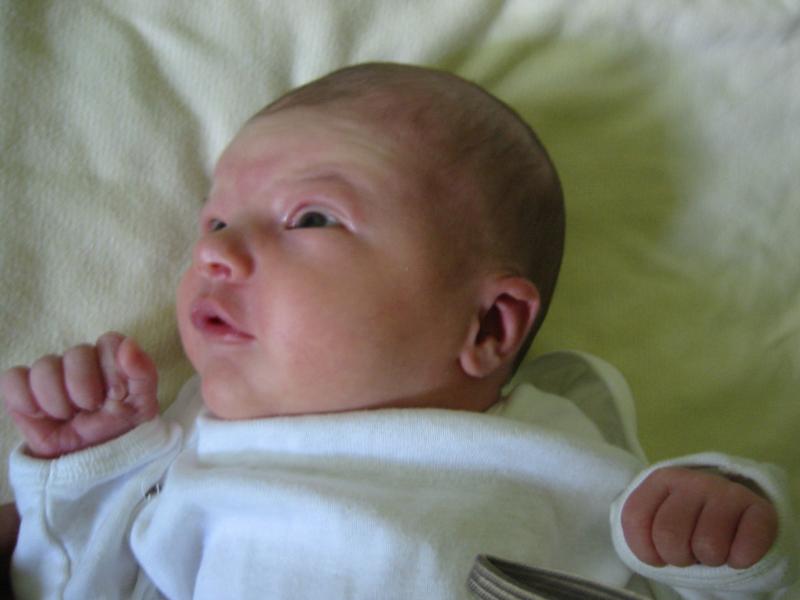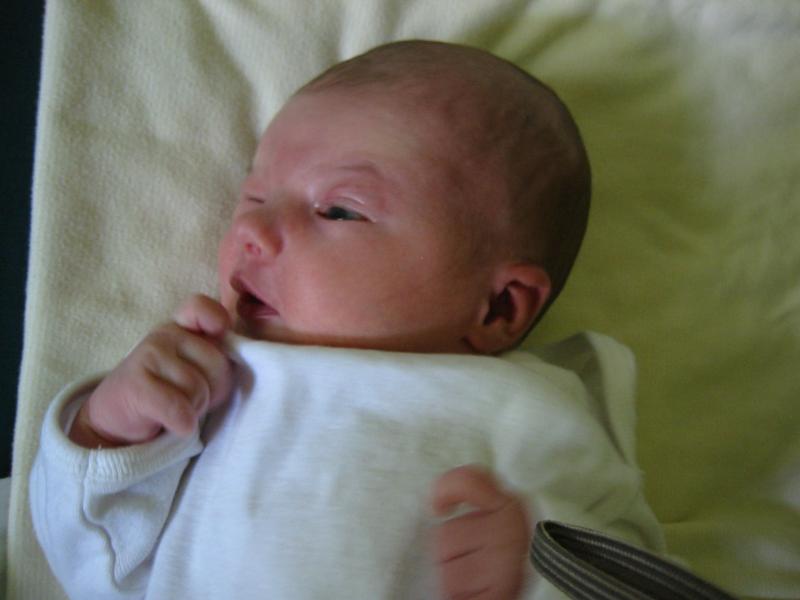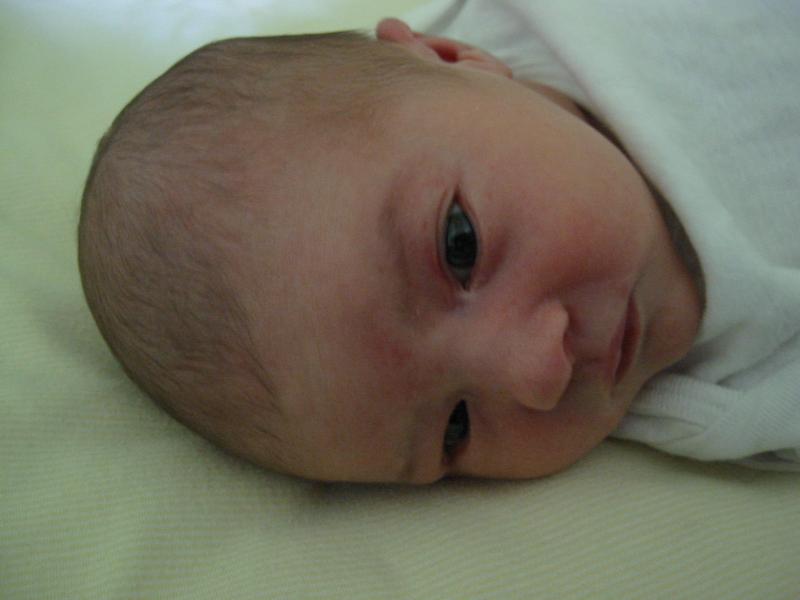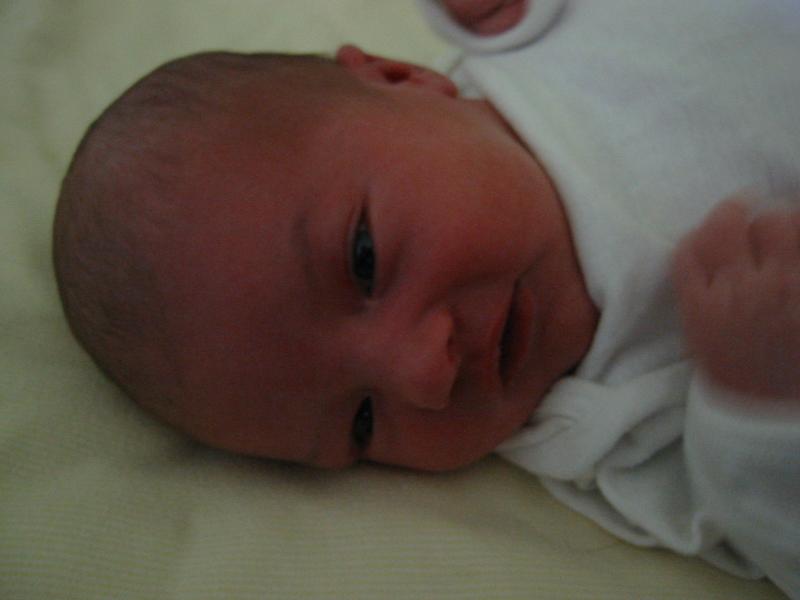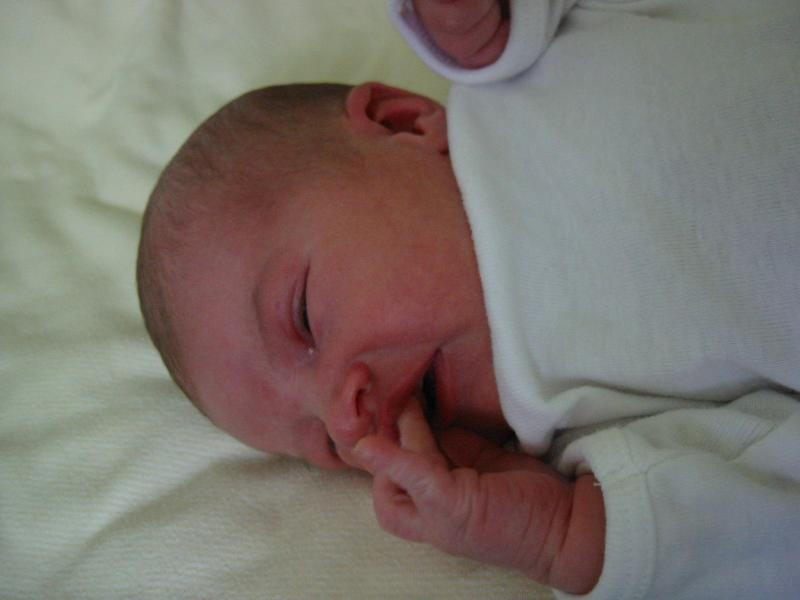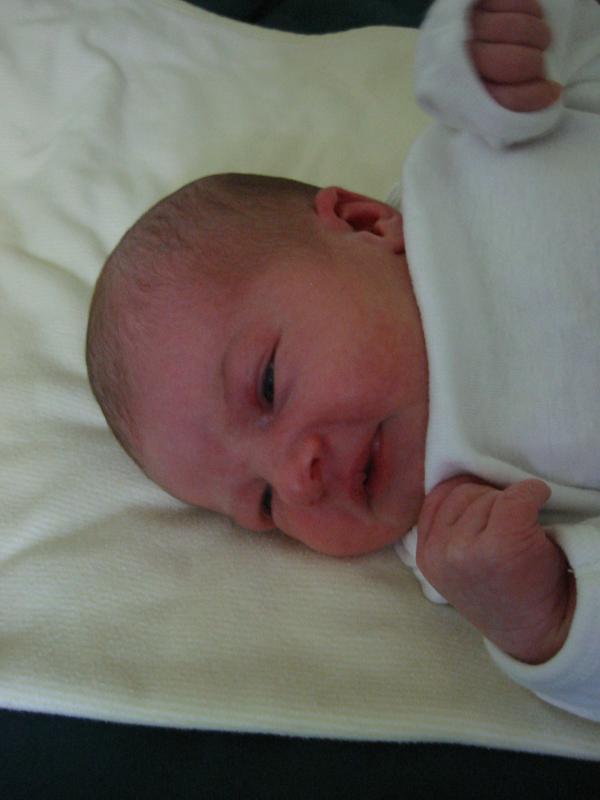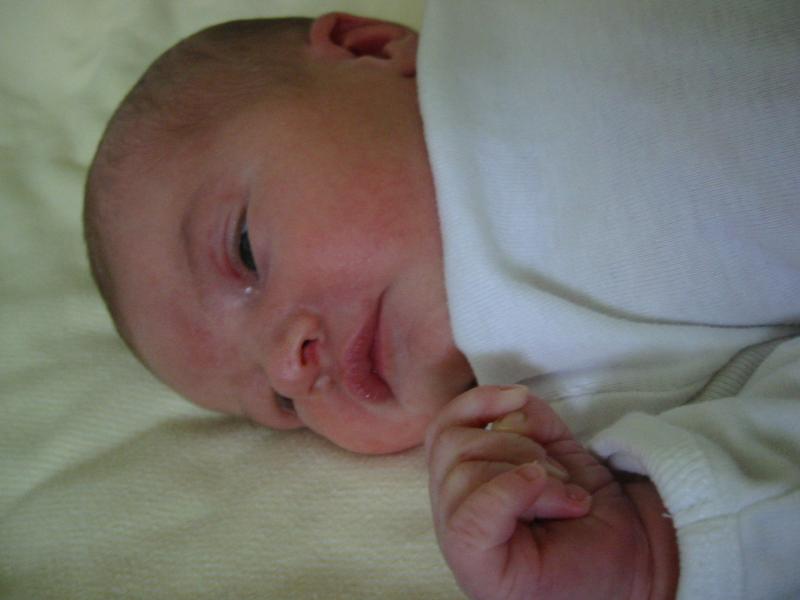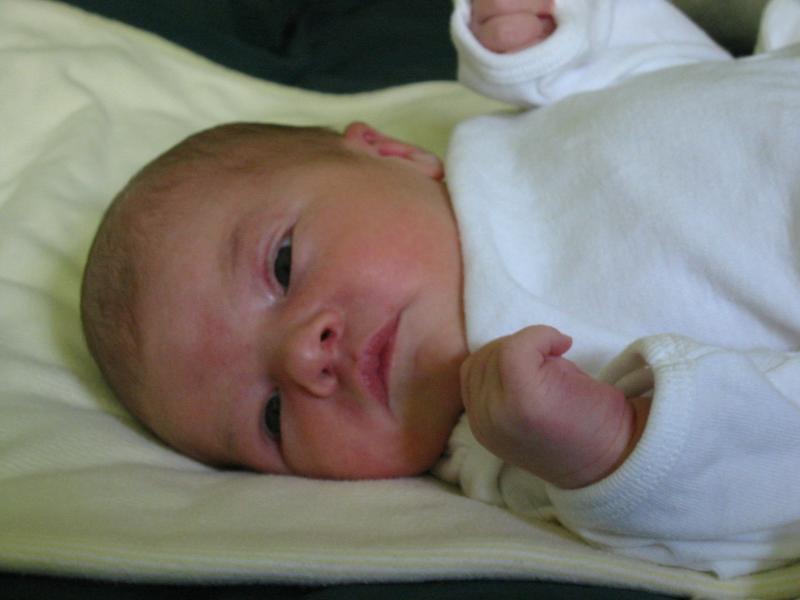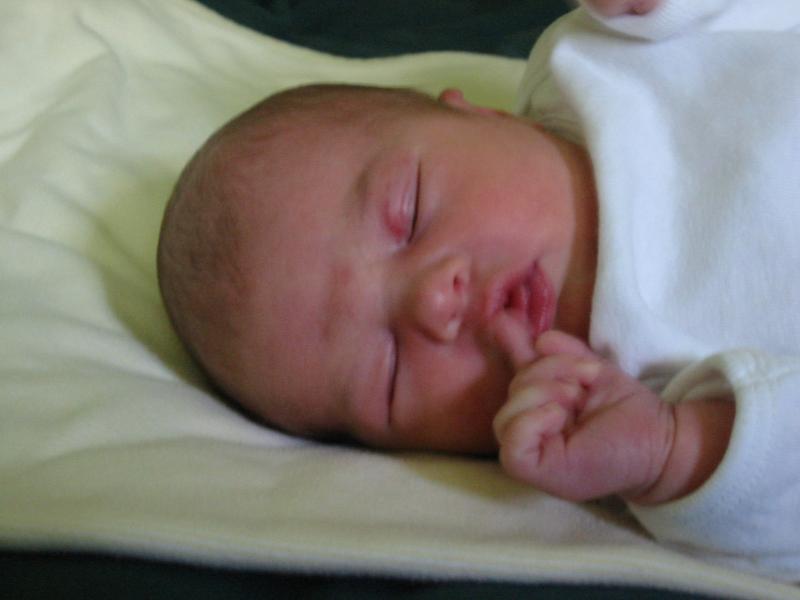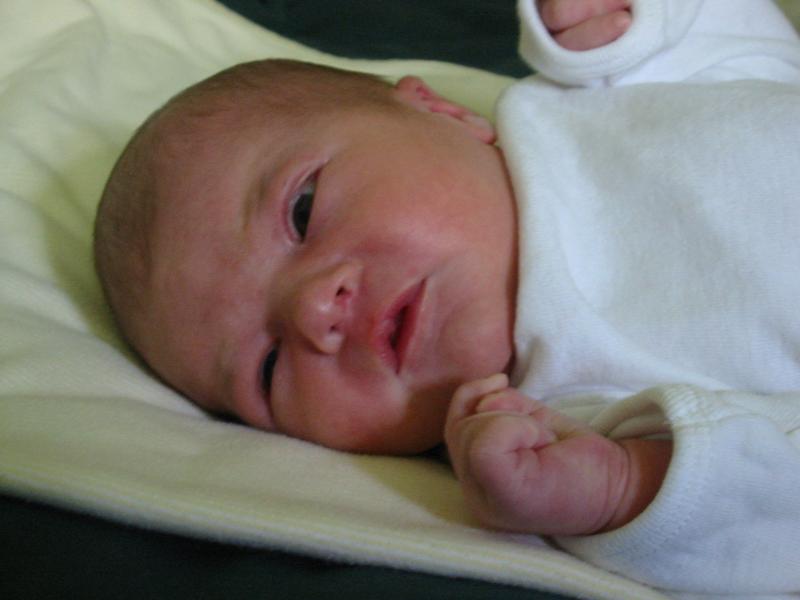 Ready to go to the 7 day doctors appointment. Liisa weighed 8 lbs and 1 oz.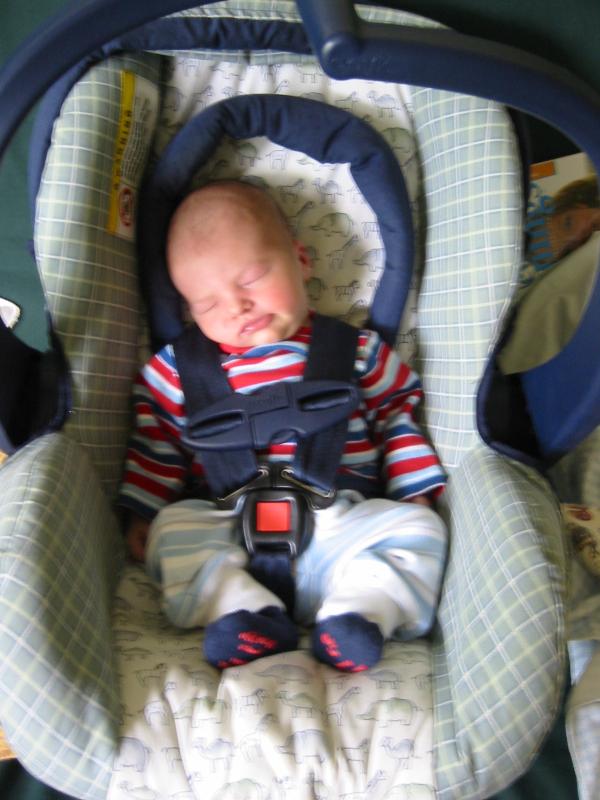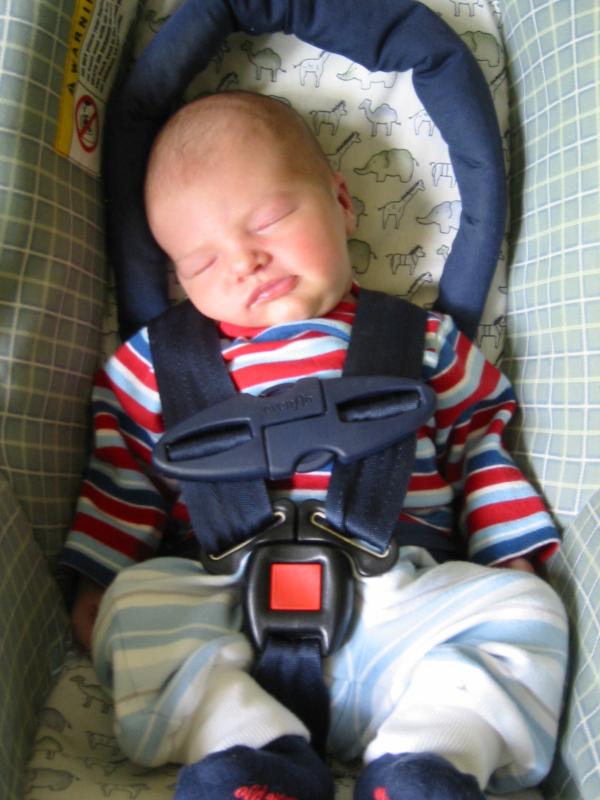 Going for a walk. Can you even see Liisa?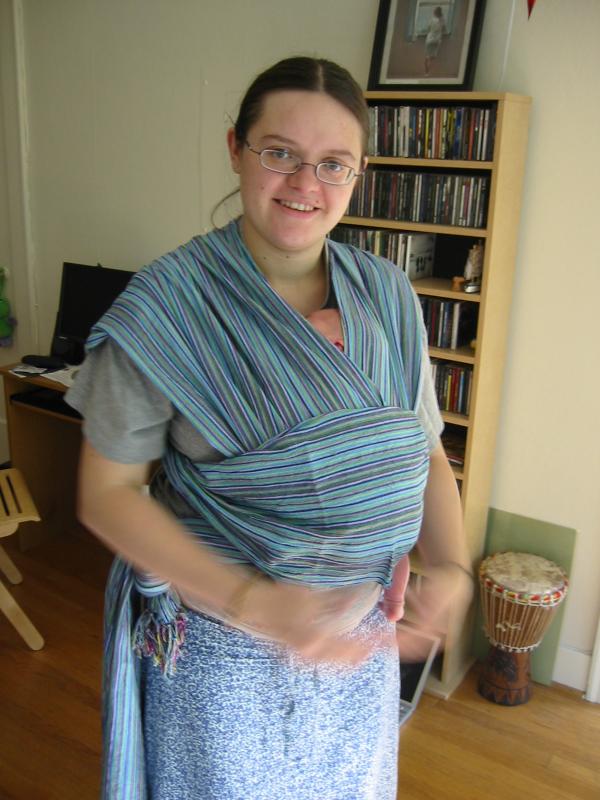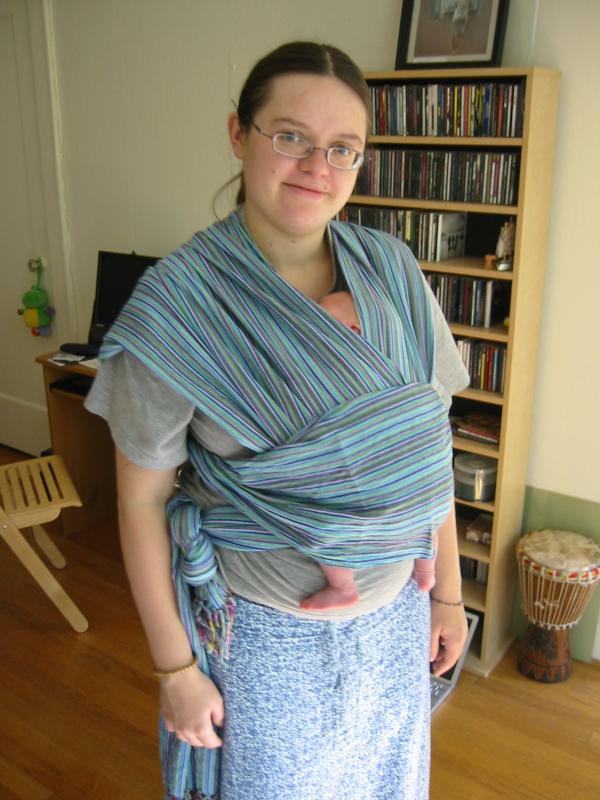 Later in the evening I was knittin a diaper cover, in other words a soaker, for Liisa as she was dozing off in my lap.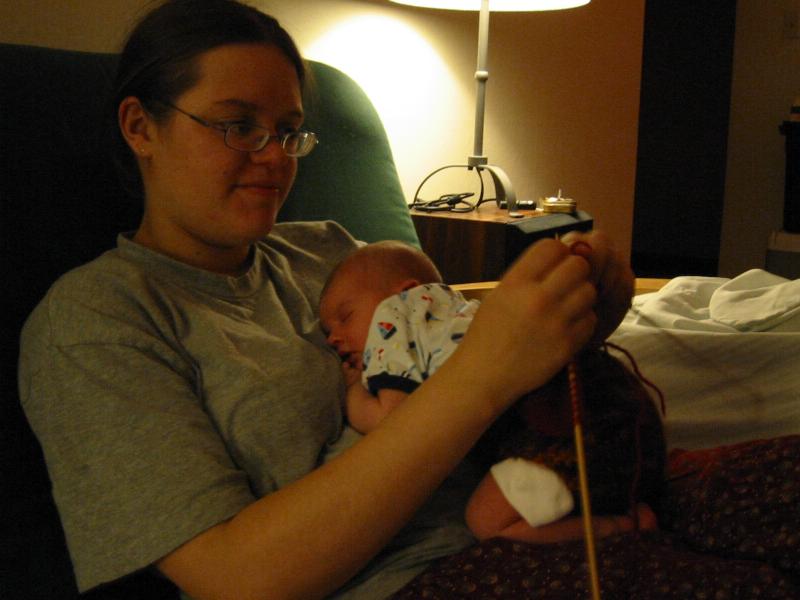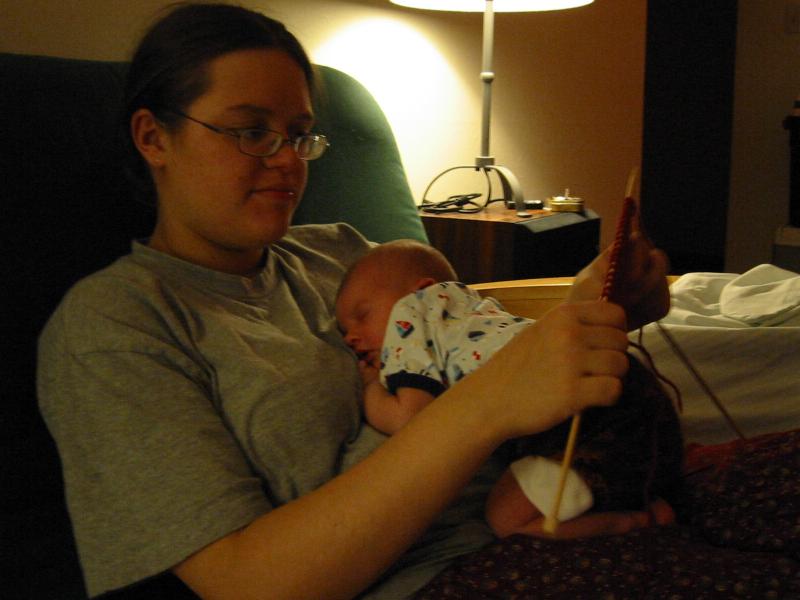 9 days old: first walk in a stroller.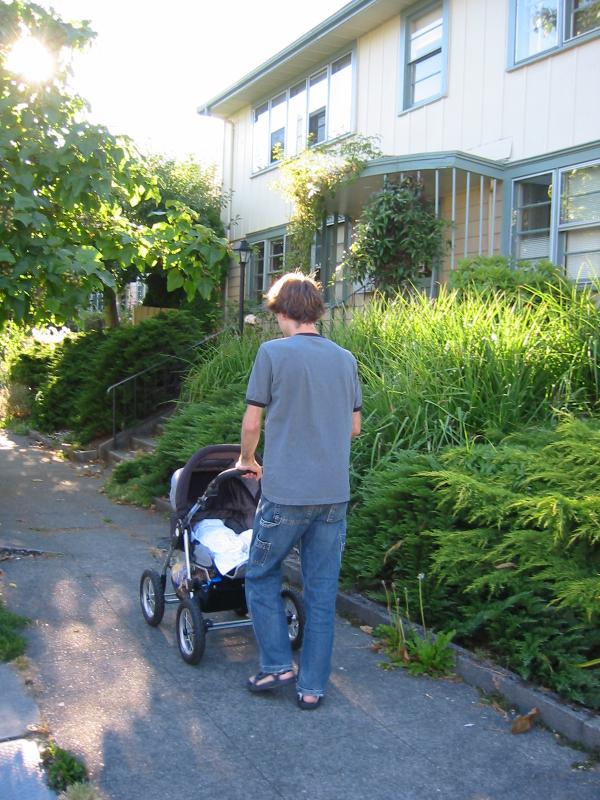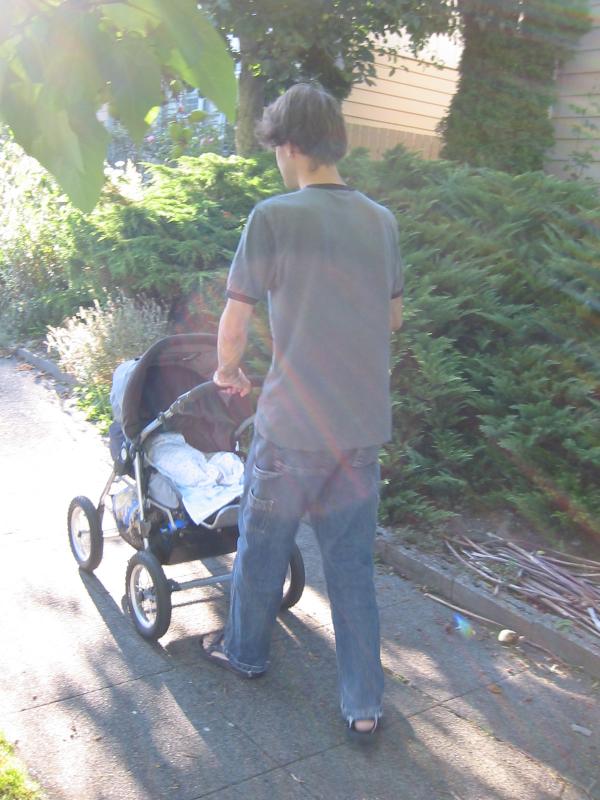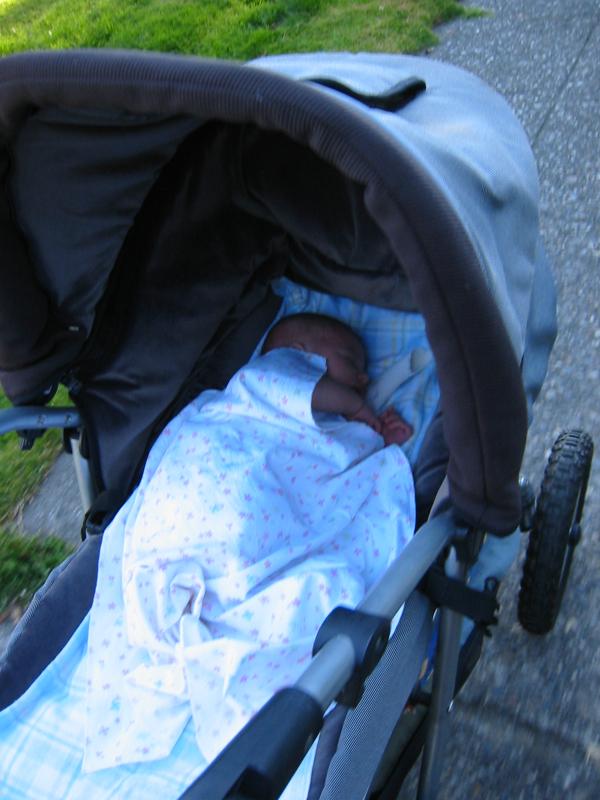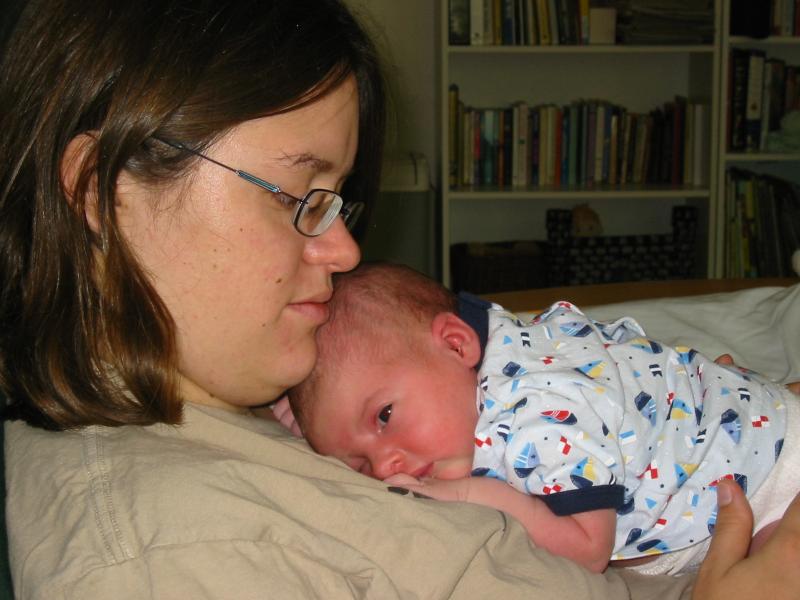 11 days