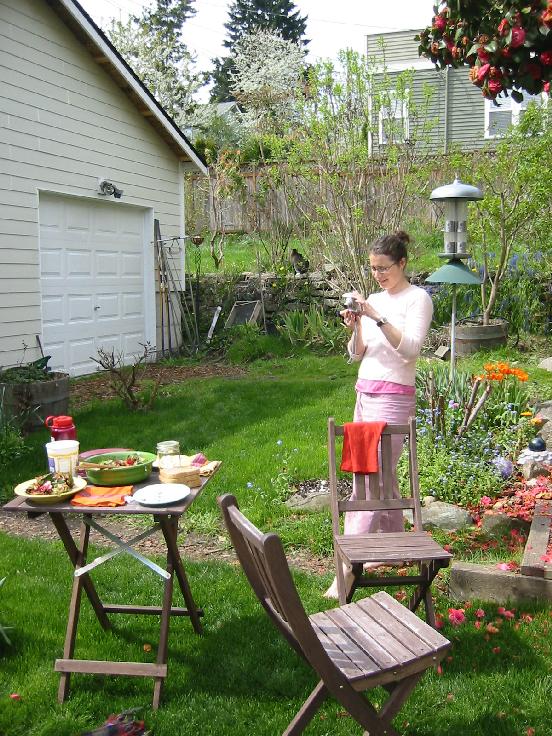 picnic in Flora´s garden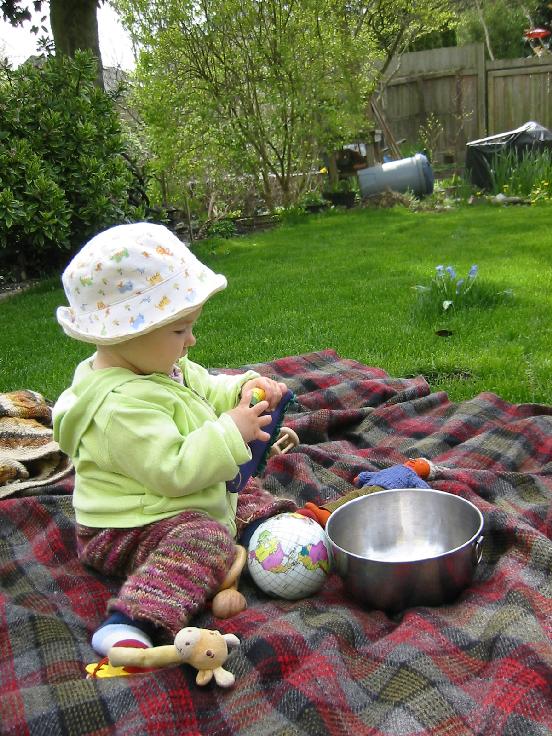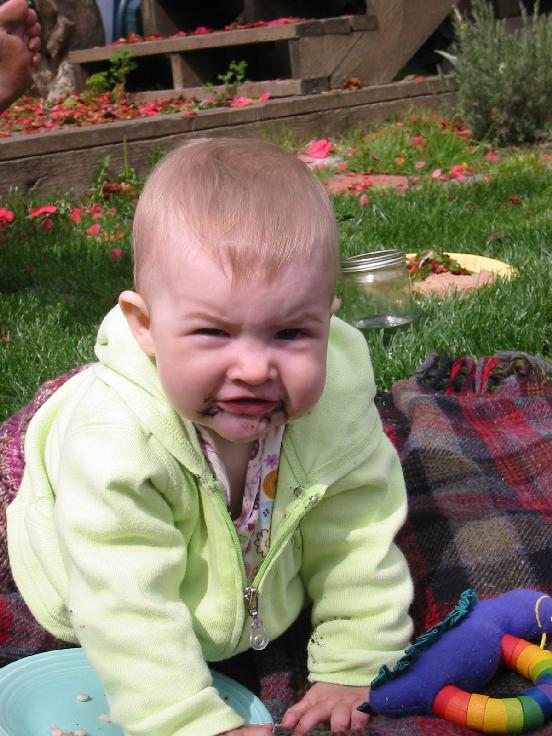 Liisa gets her first taste of dirt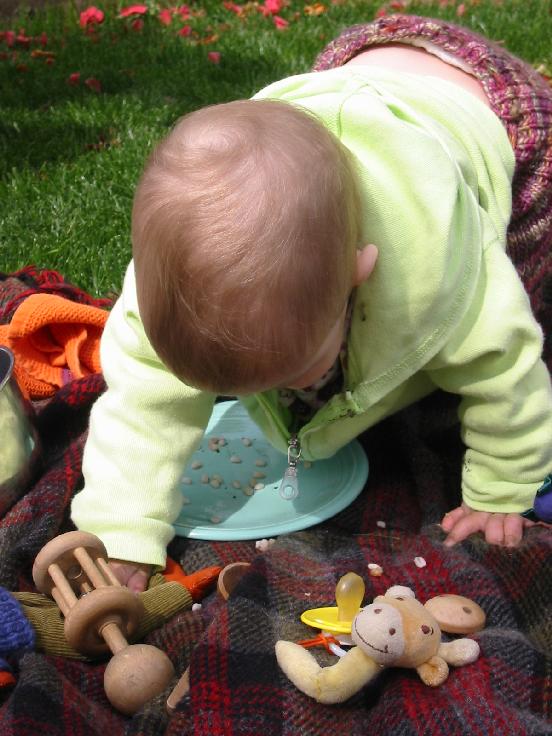 ..and barley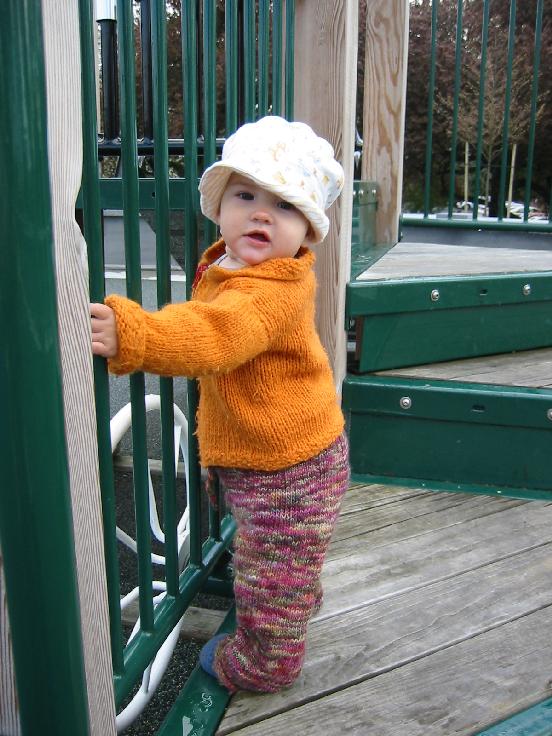 On the playground it is fun to climb stairs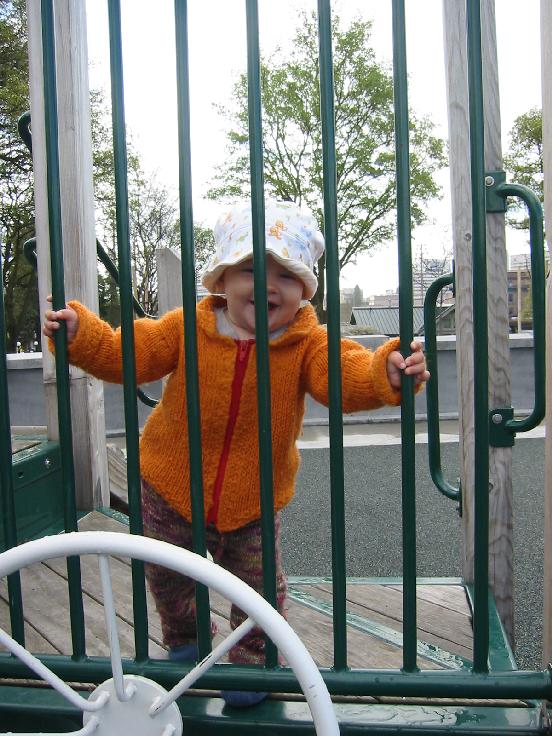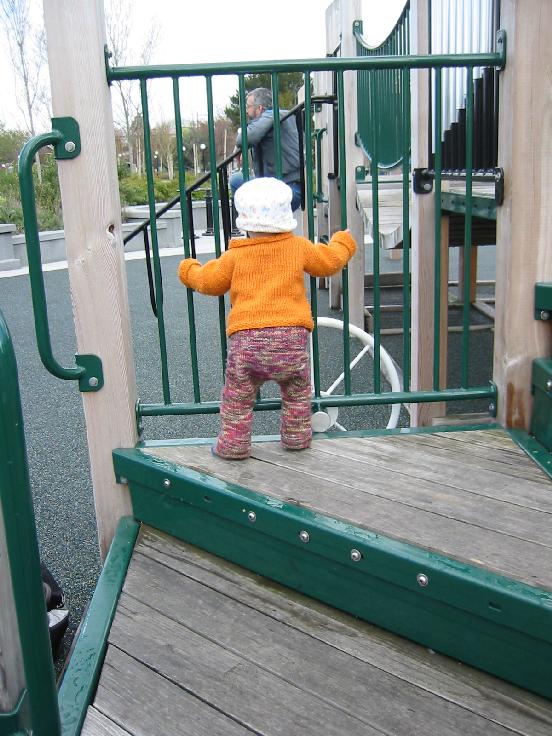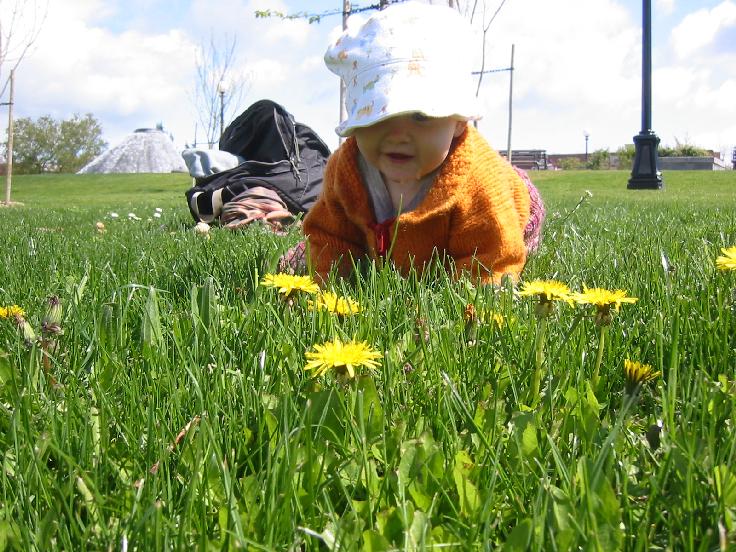 or to pick dandelions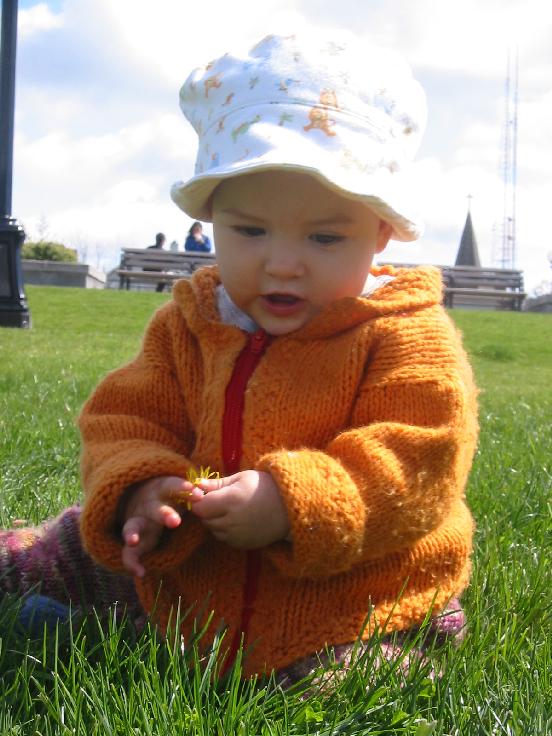 and then eat them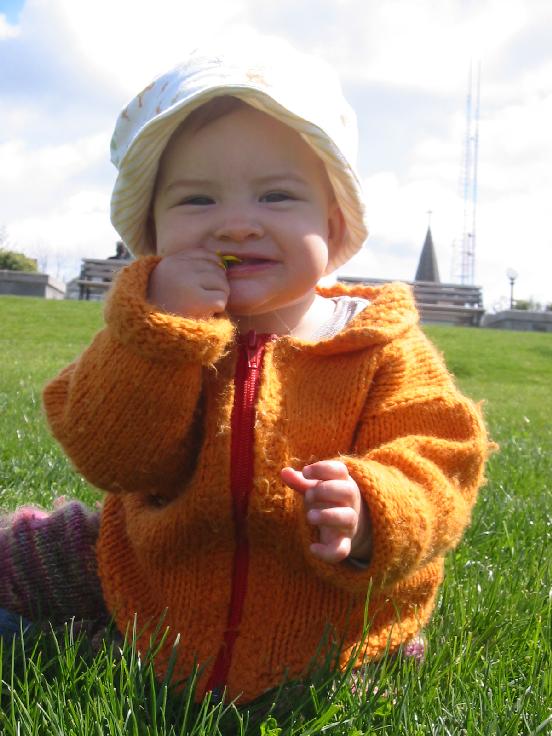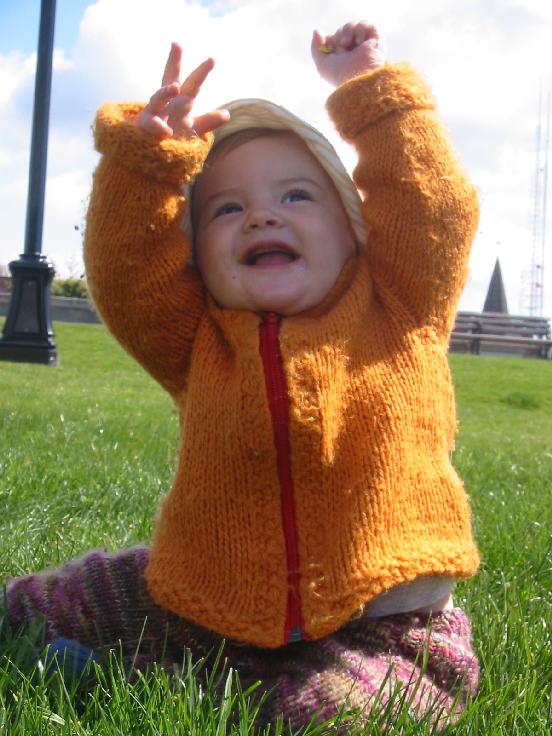 Ahaa! All gone!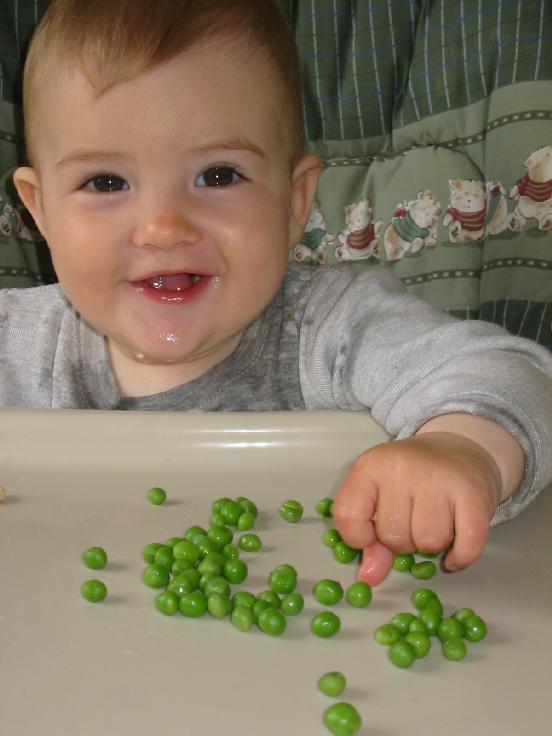 At home she eats peas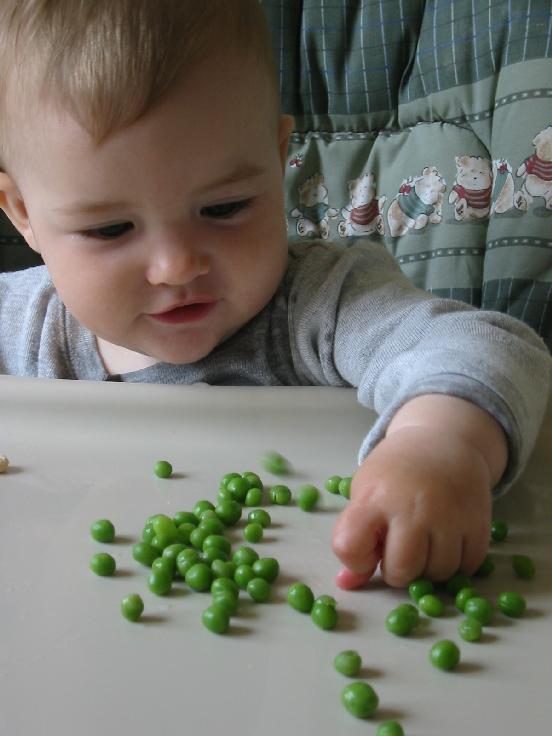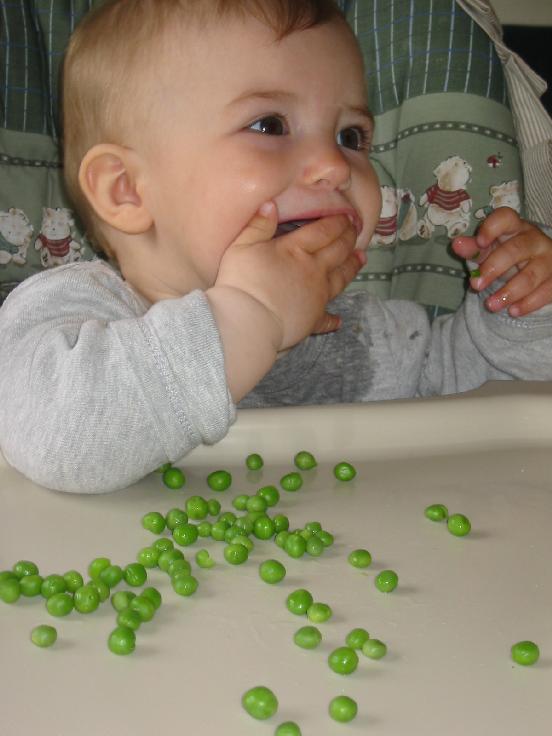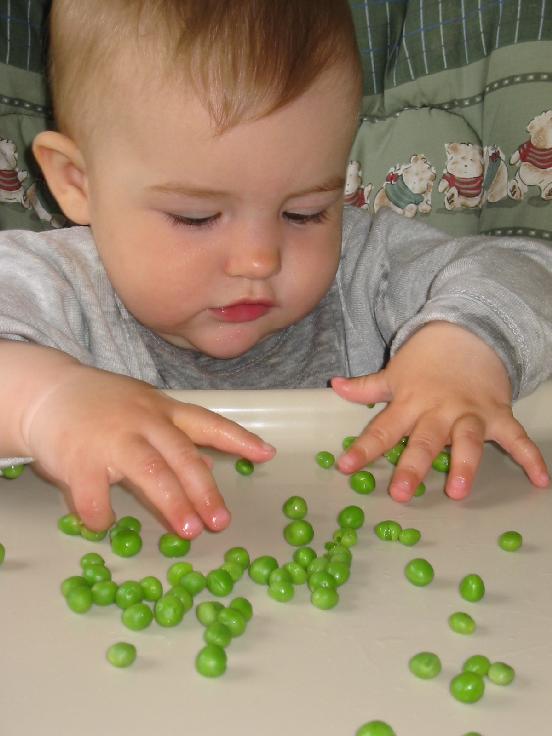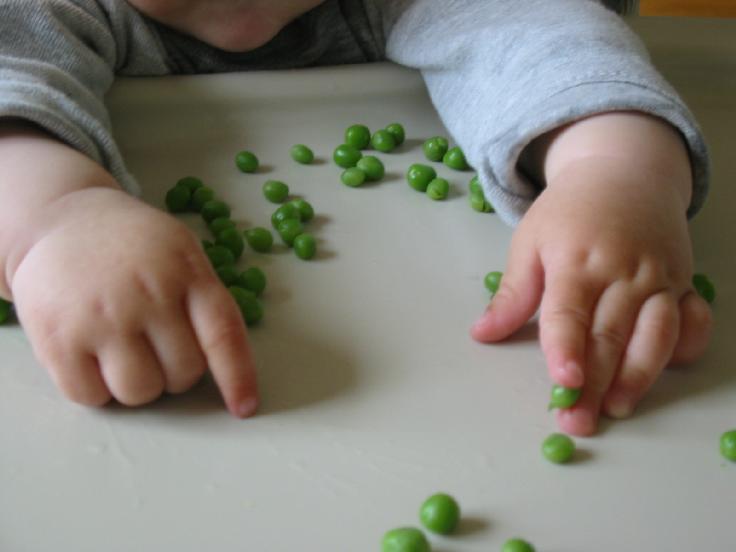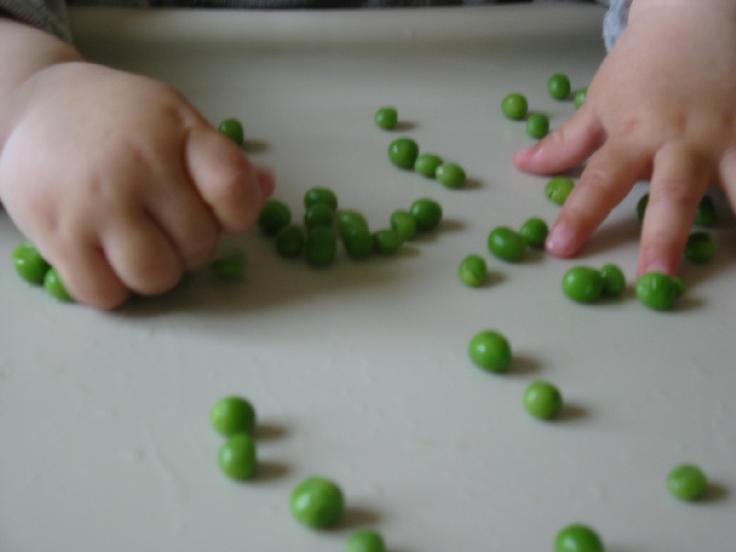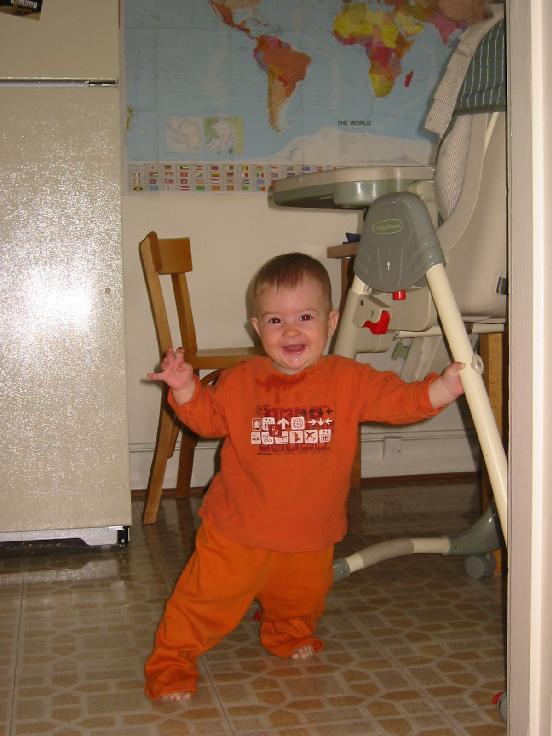 One of Liisa´s favorite things to do is standing and pushing the high chair.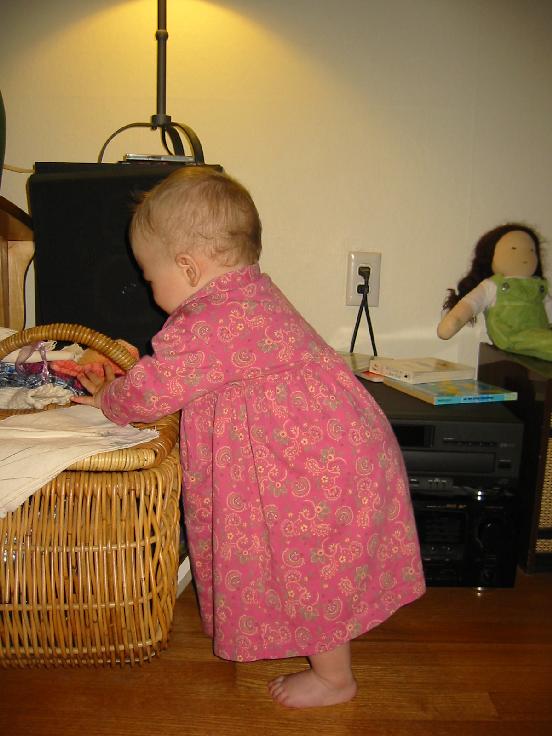 holding on to the picnic basket is also fun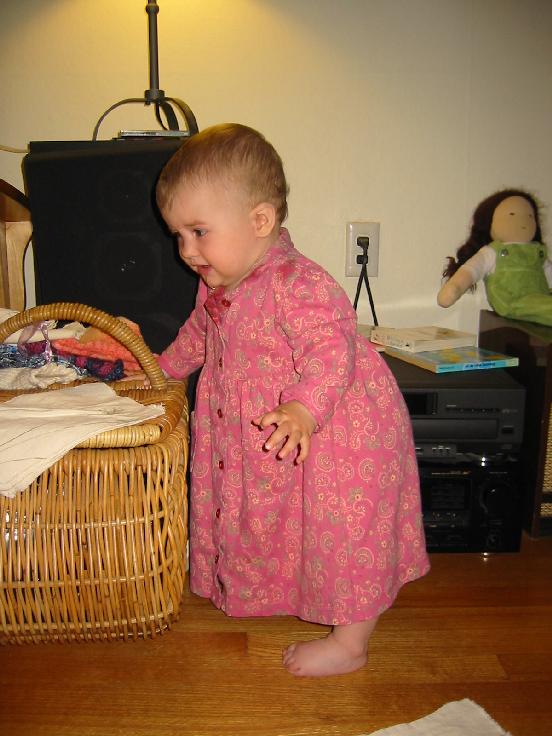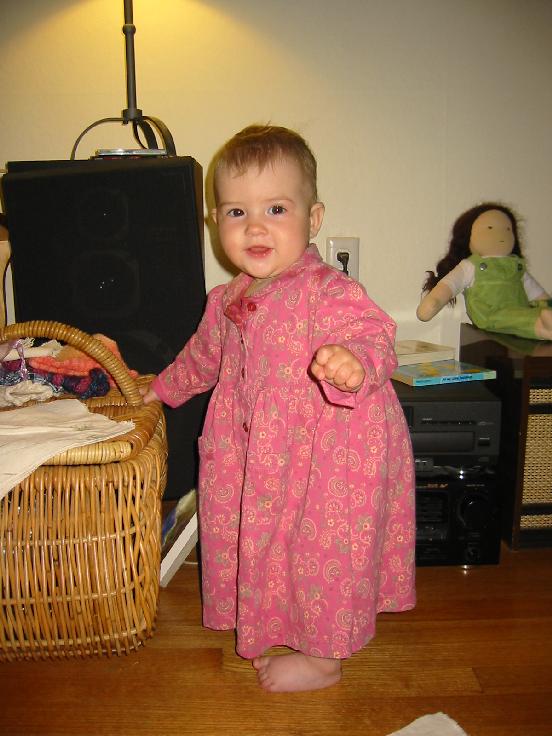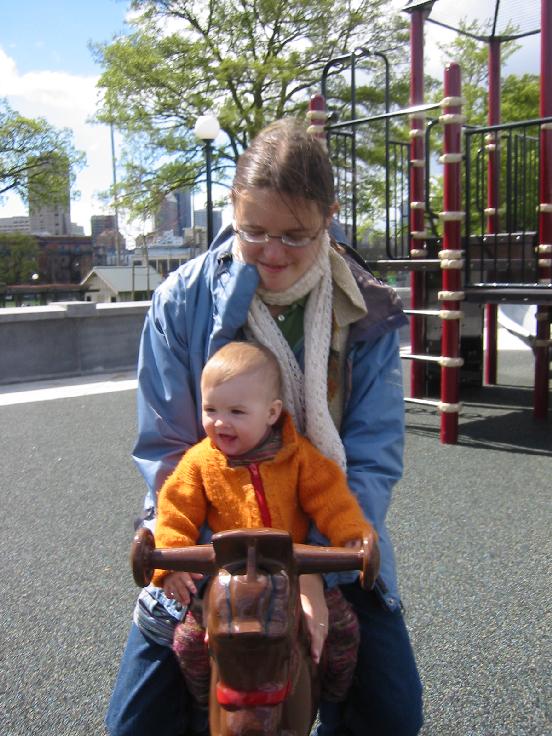 On the playground on the see-saw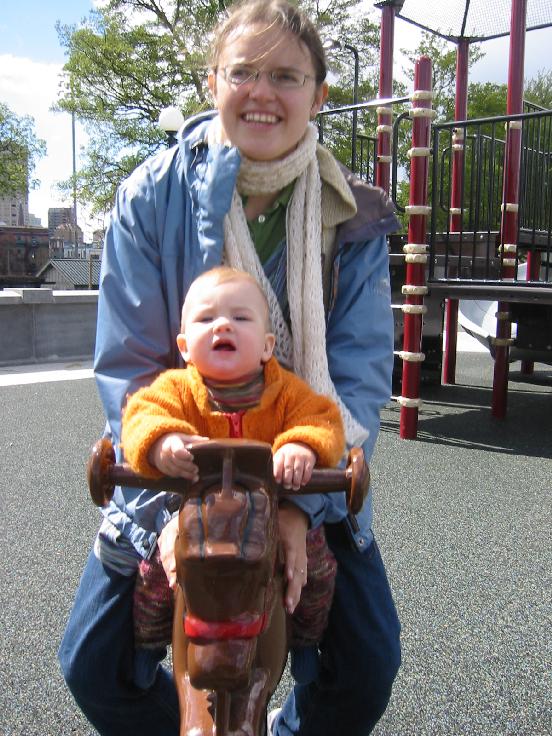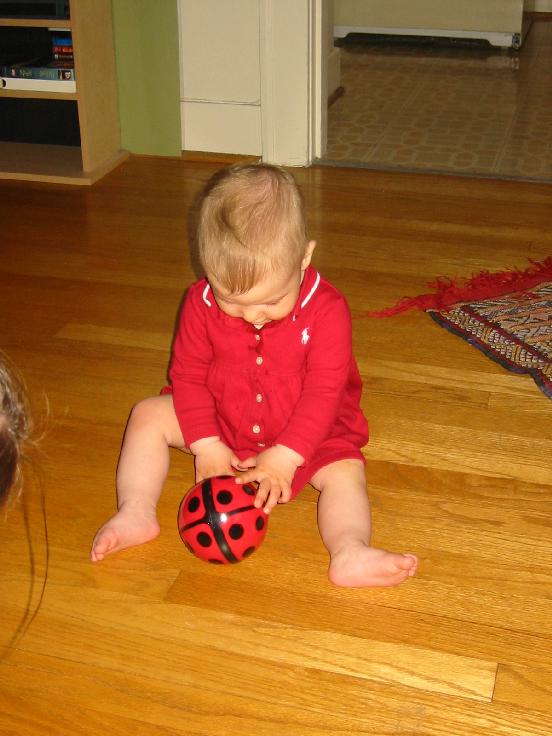 The bestest toy of them all is the ball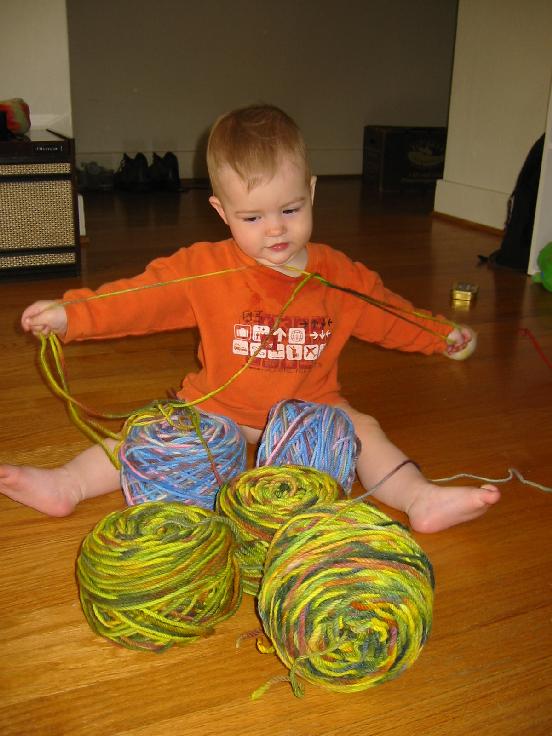 though yarn is a close second!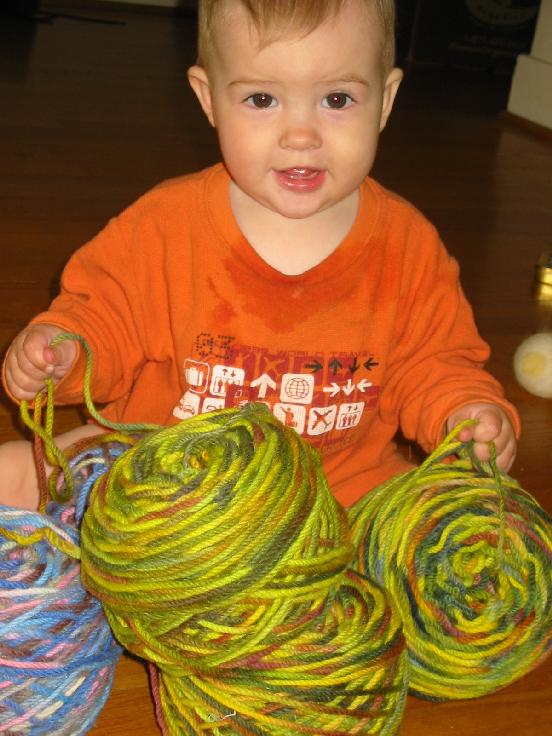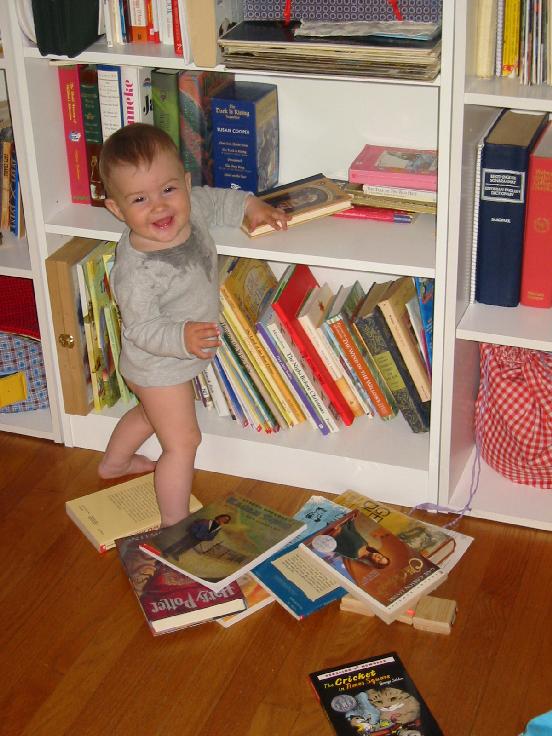 Or should I say that about books?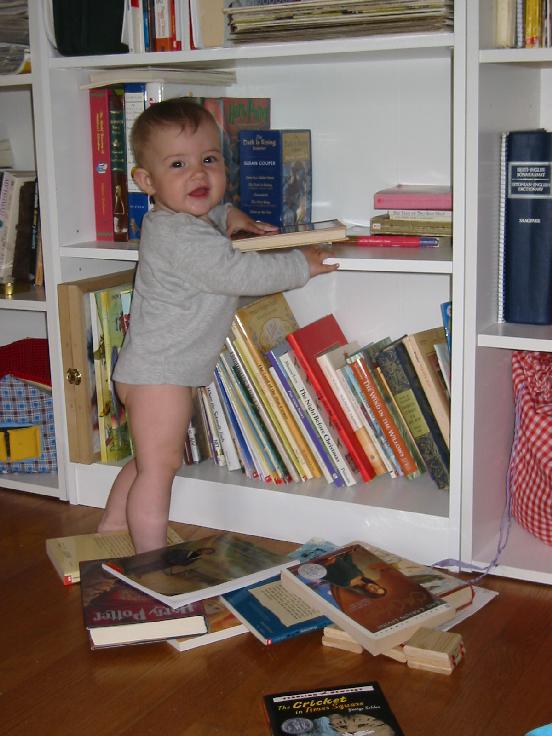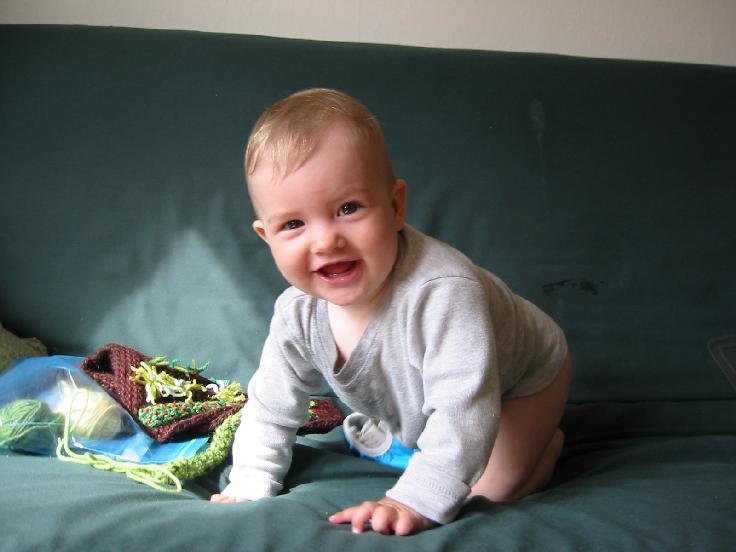 I have no idea how she did it but this picture shows Liisa on the sofa where she climbed herself. She has not repeated it this far, thank goodness, because she still tries to get off high surfaces by diving head first.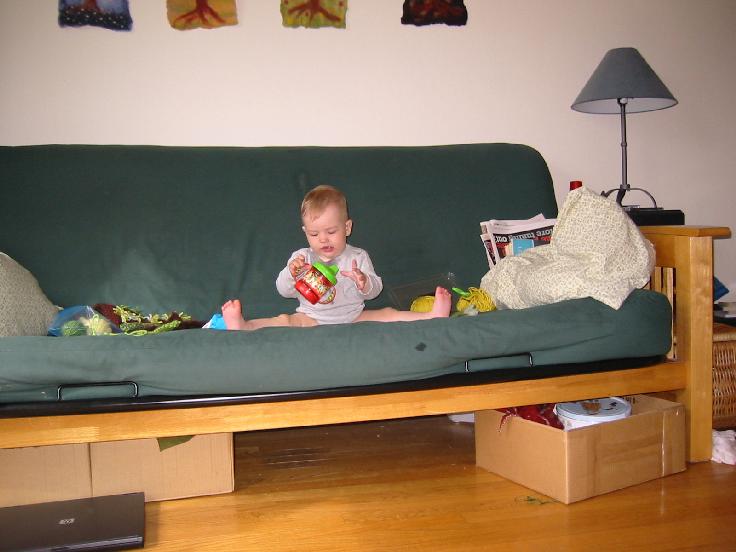 I bribed her with a sippy cup to dare to step far away enough to show how high she climbed.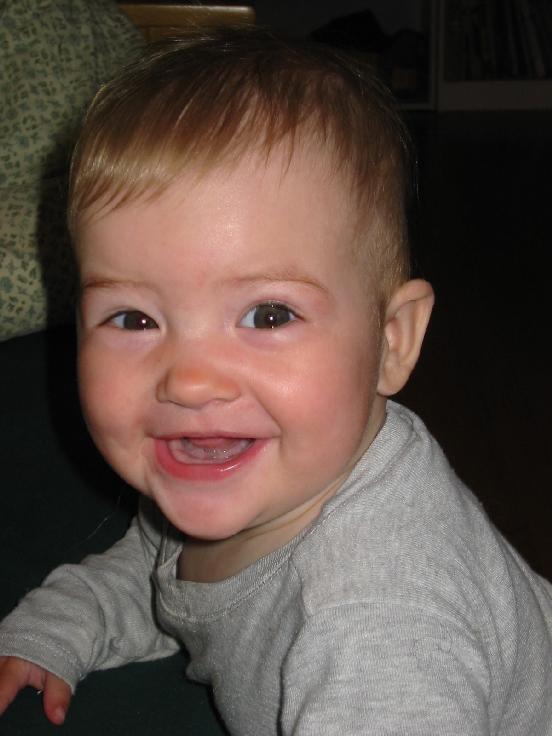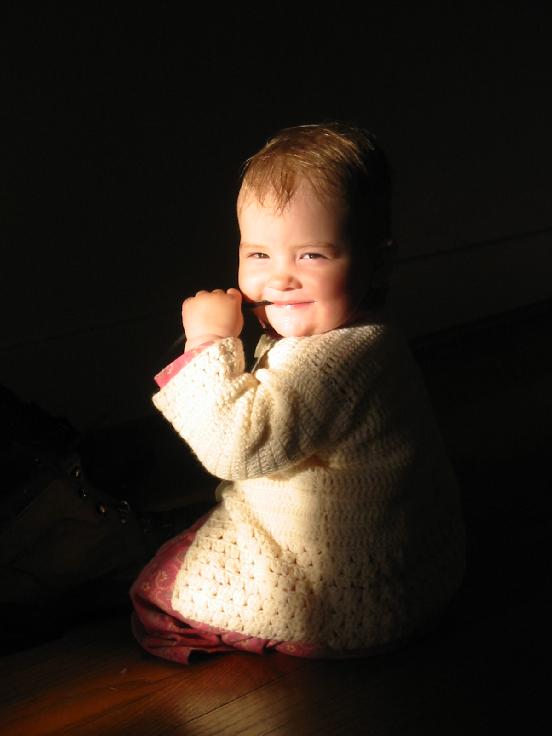 Liisa all dressed up to go for a visitation. She is wearing the sweater I crocheted (sp?) in Ireland in 2001. I almost thought she would never get to wear it :)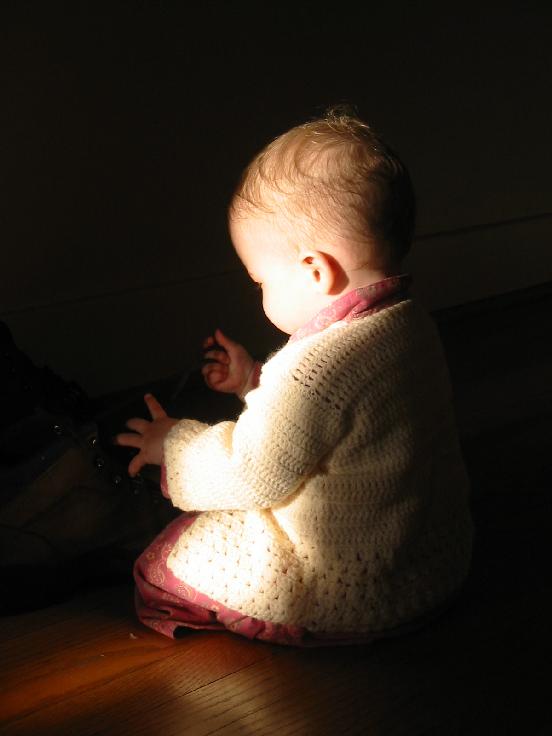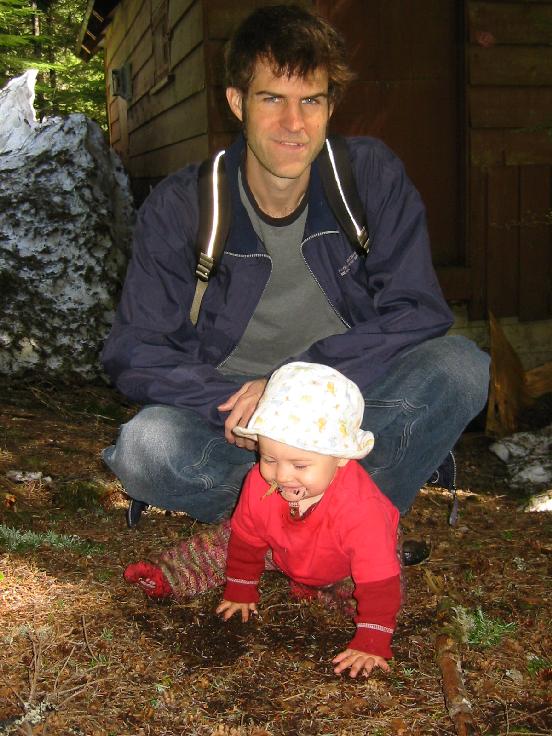 We went on our first hike in April. Here´s Liisa exploring the forest floor.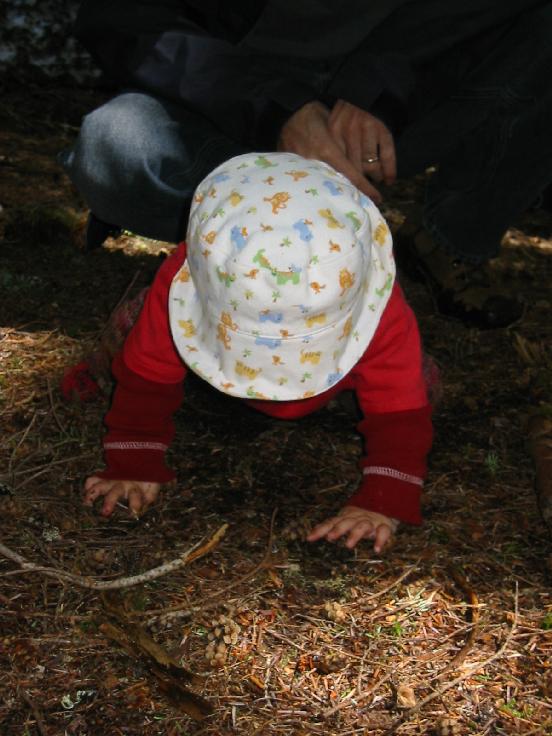 First you look and then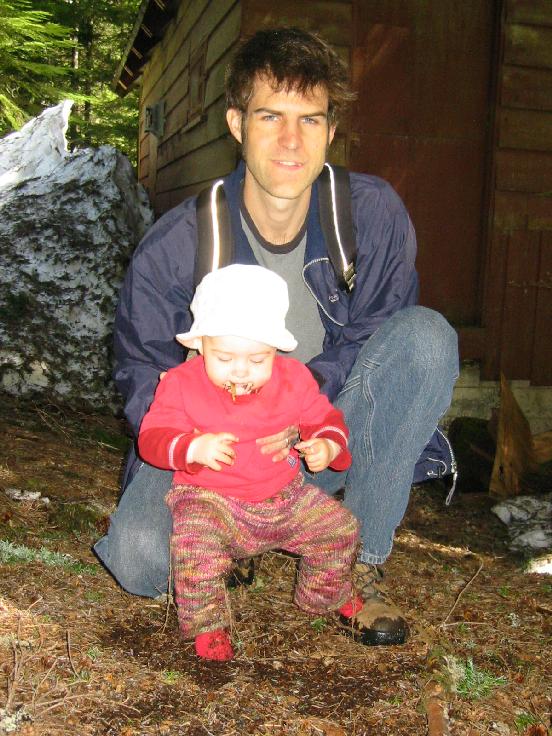 taste!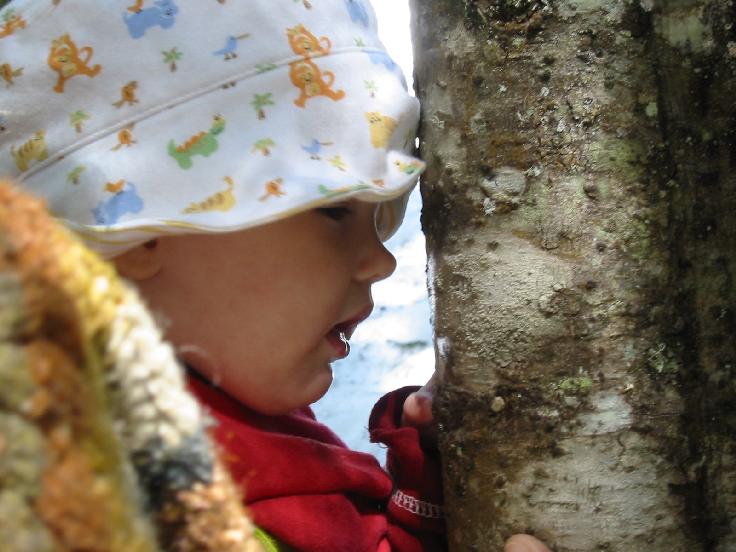 We are trying to raise her as a treehugger. Literally :)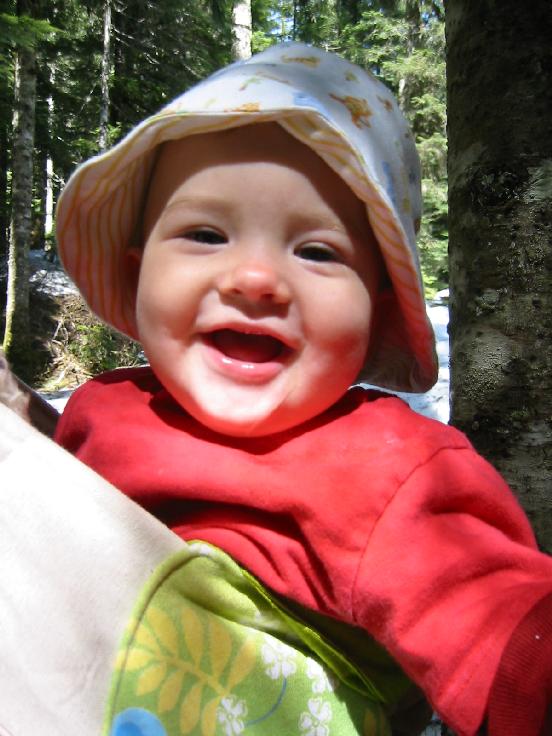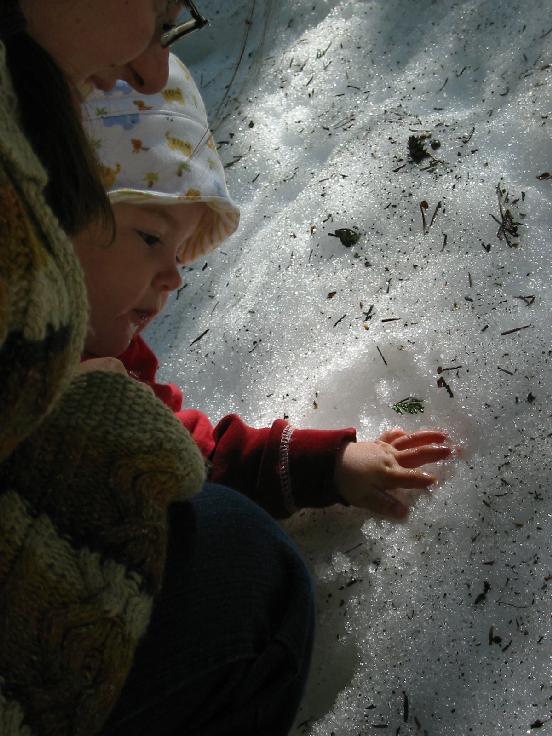 The hike was her second encounter with snow.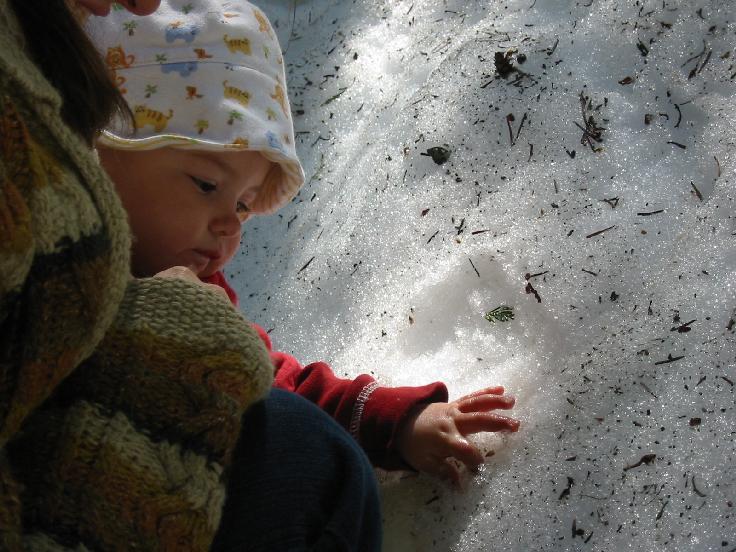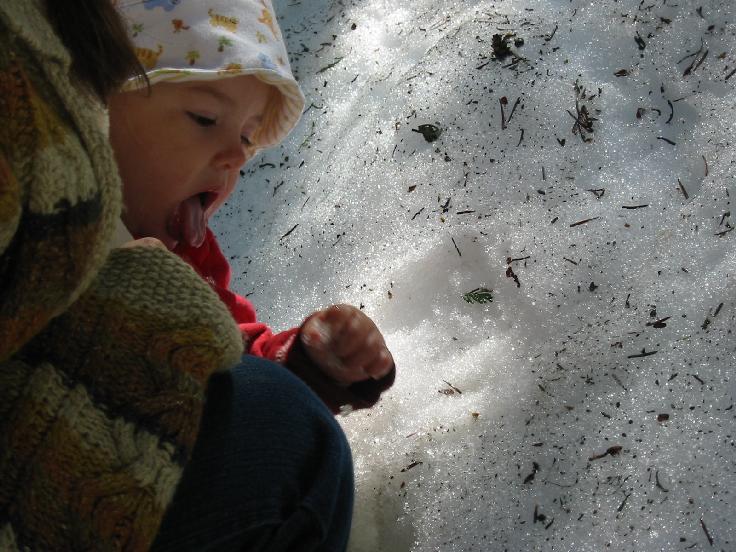 and pretty tasty one too!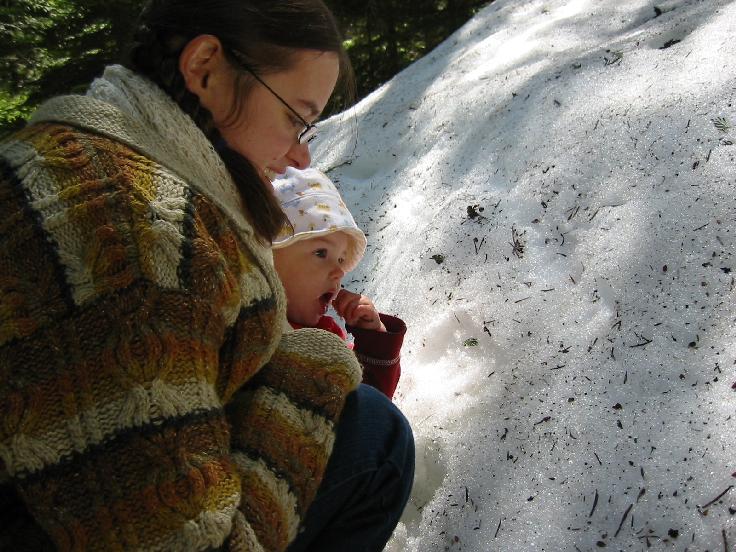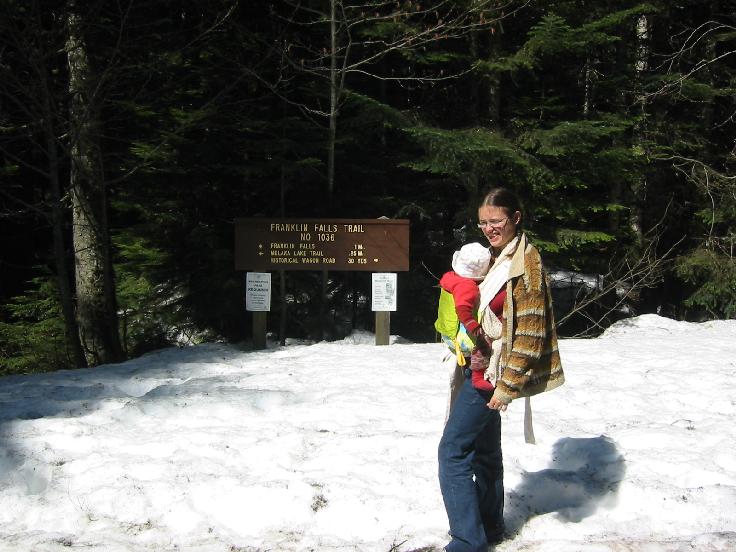 We went to Denny creek area in the Cascade mountains.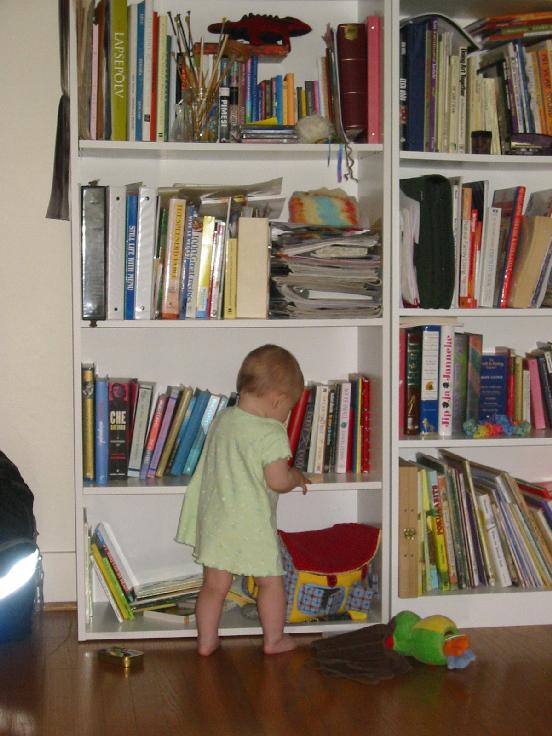 I just had to take a picture of her in a little dress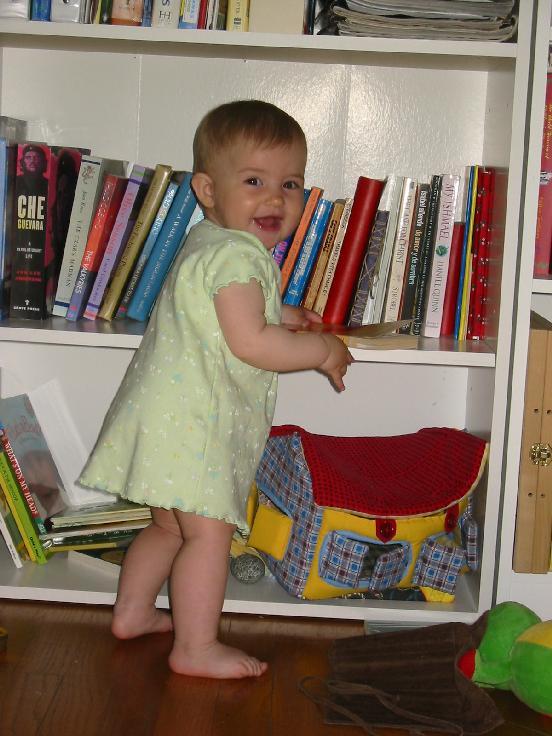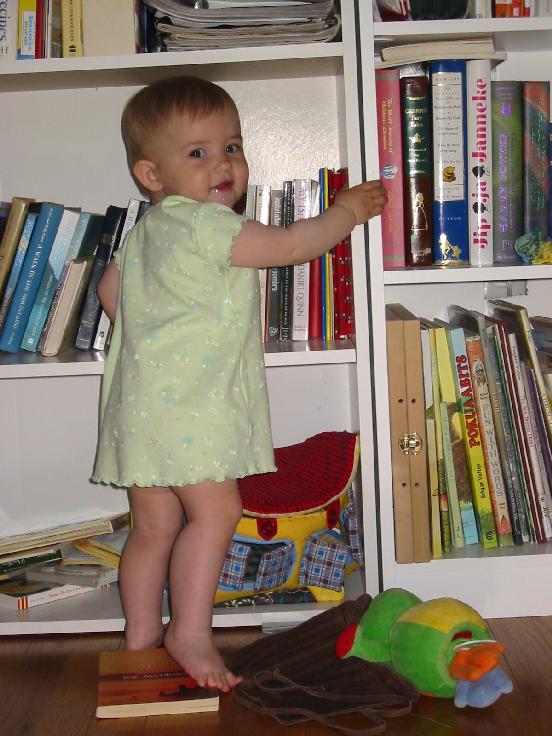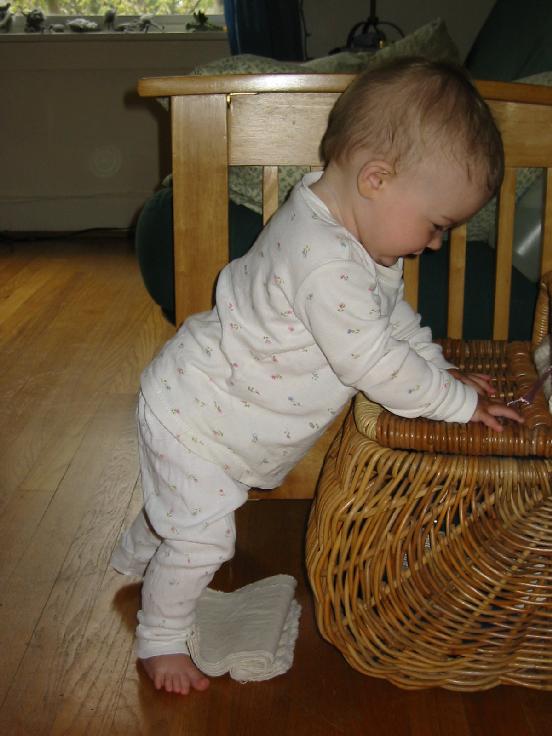 Saturday morning in pajamas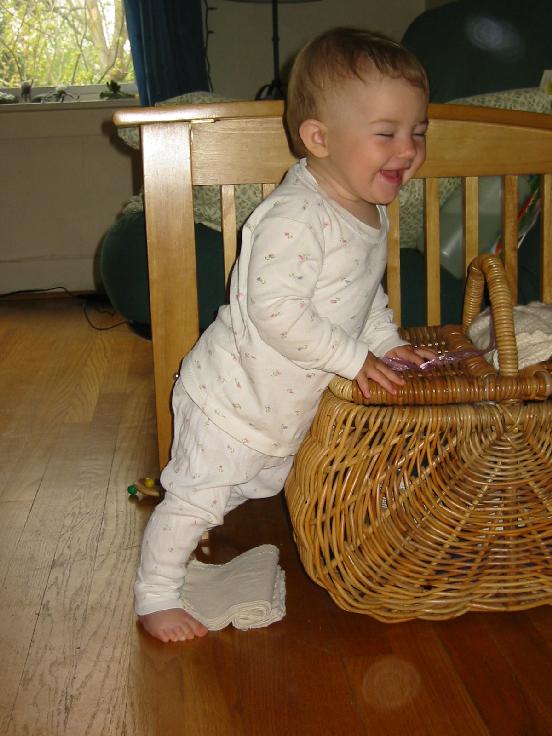 isn´t it just the best thing in the world?