May 2008



Liisa had her first encounter with pipe cleaners. At first I had to make shapes for her but soon she started creating her own shapes and contraptions.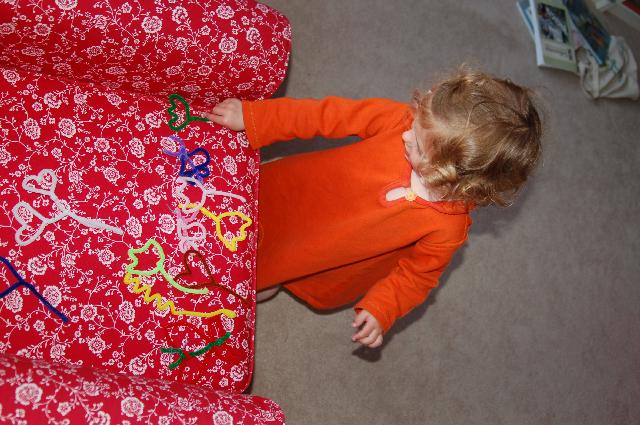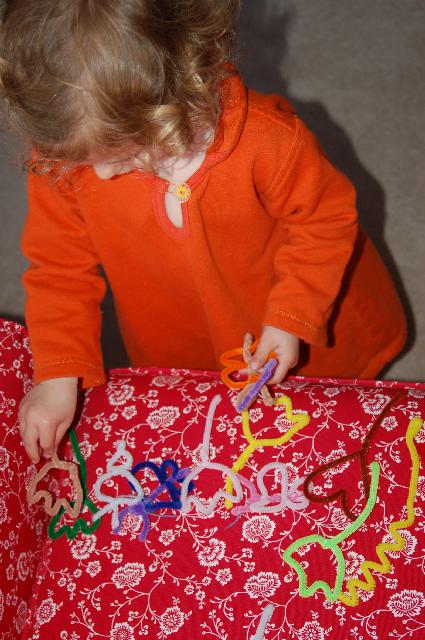 David's birthday

We started the morning with a cake (Liisa is still in her nightgown) and sang the birthday song. On the previous day Liisa had picked out the flowers and candles for the cake.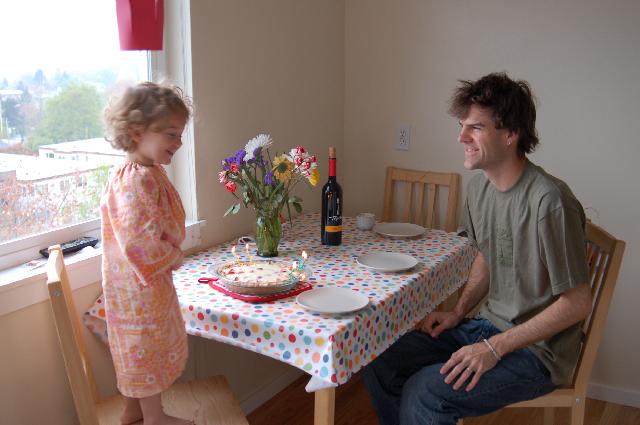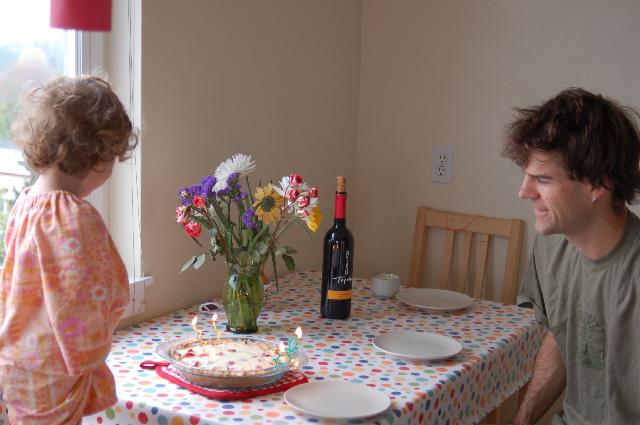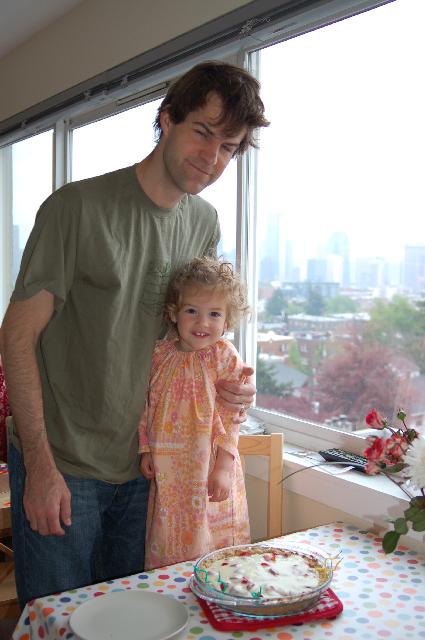 Later Liisa decided to be just like issi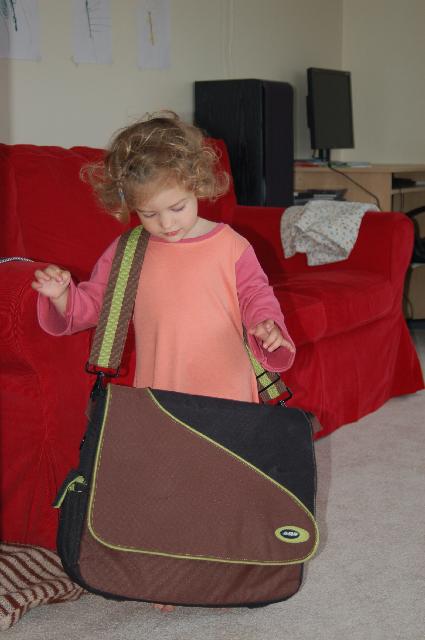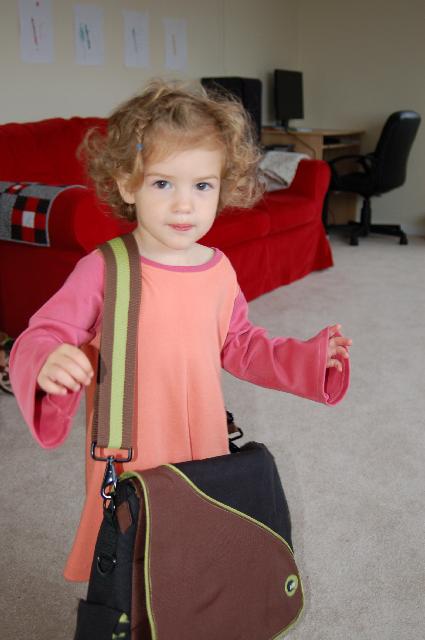 She shows increasing interest in handwork. Herre she is embroidering a piece of fabric (the previous day I had embroidered a shirt for David's birthday)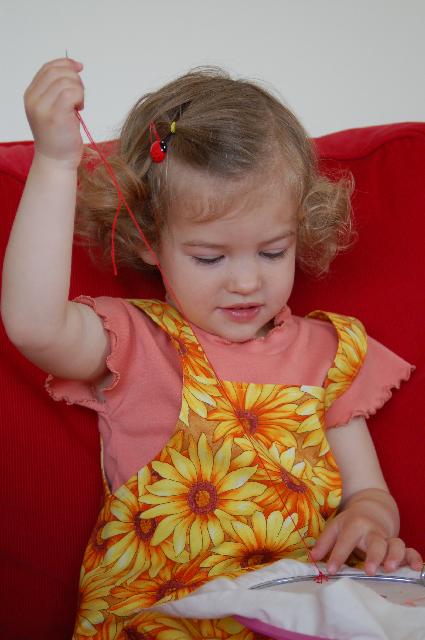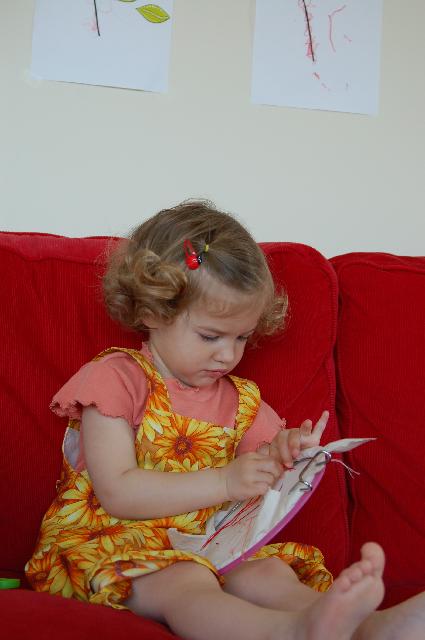 I tried to get her to model her new dress but she wasn't too cooperative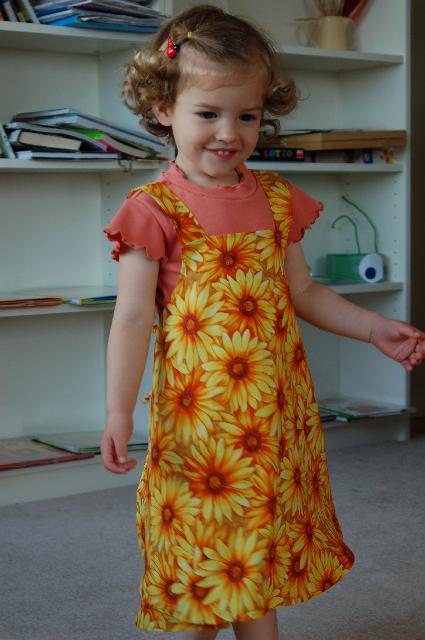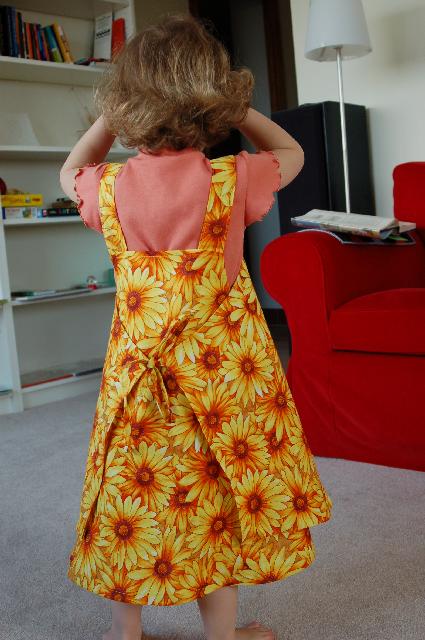 Here she is swinging a makeshift crysalis (a harmonica case) on a "silk thread" wearing a set of clothes I sewed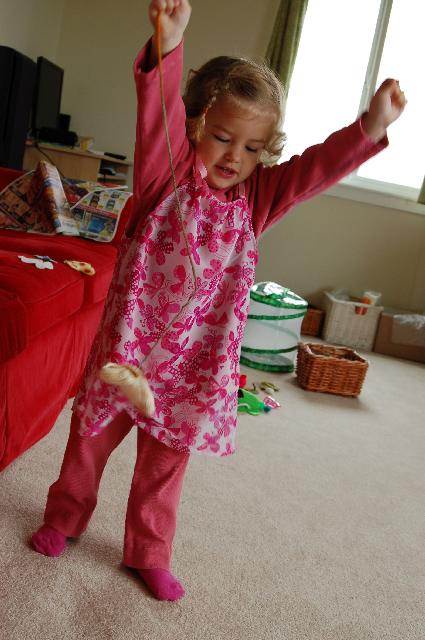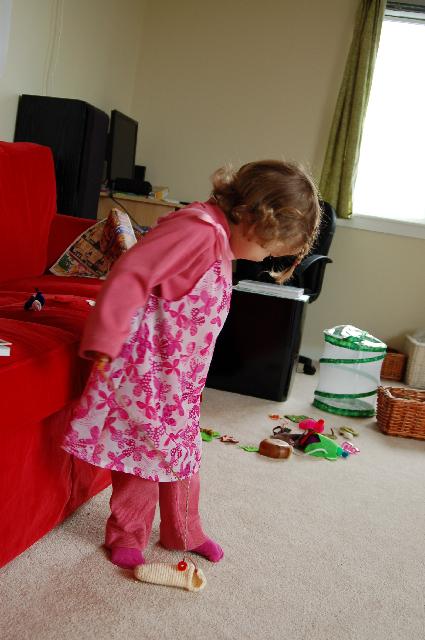 Every now and then she adds a few butterfly related shapes to the wall in her room. I cut the shapes and she has fun taping them to the wall.