We got up very early to catch a flight to Spain. It was all very exciting for Liisa!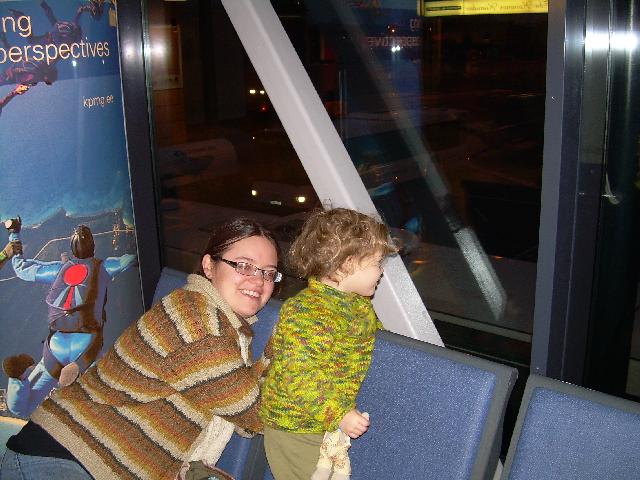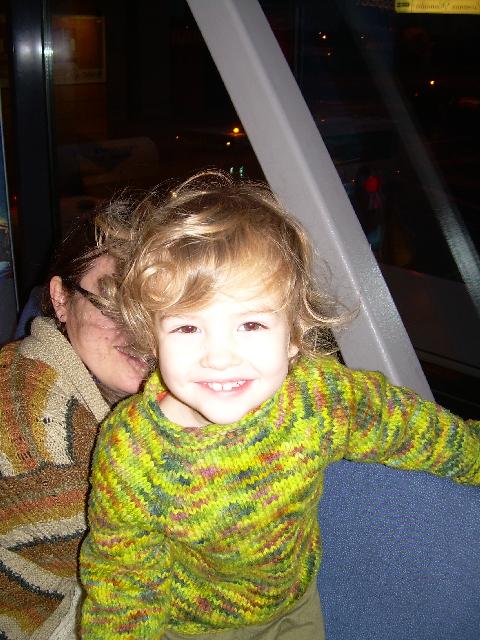 Liisa checks what she should do in the unlikely event of a water landing.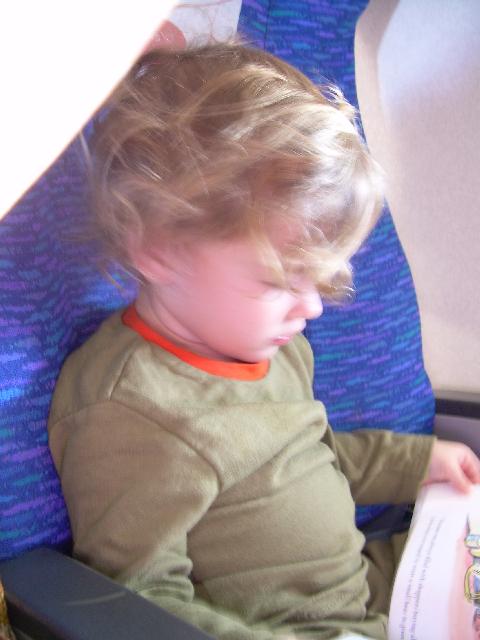 First stop in Barcelona: playground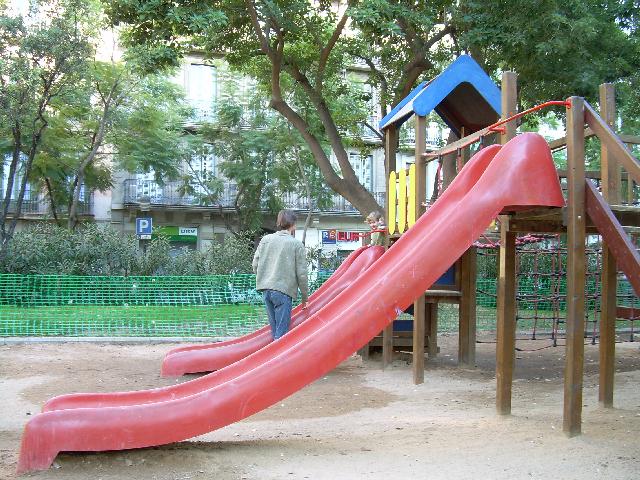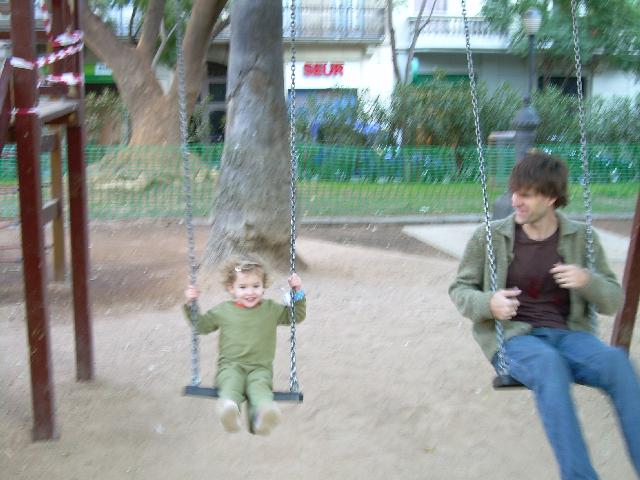 There we're some crazy knobby trees all over the place that Liisa was able to easily climb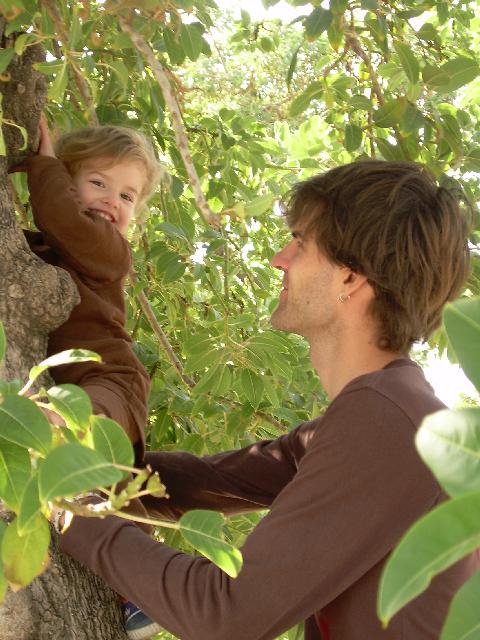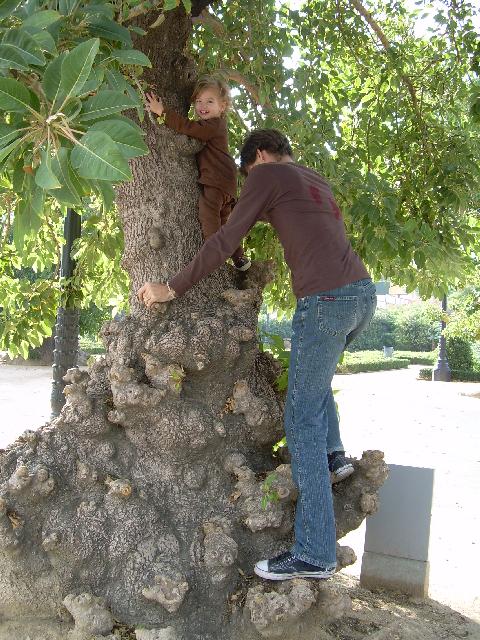 It was warm enough to go to the beach, but not warm enough to swim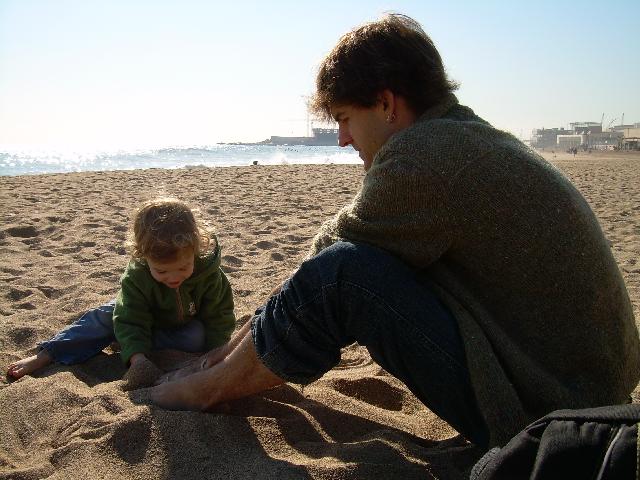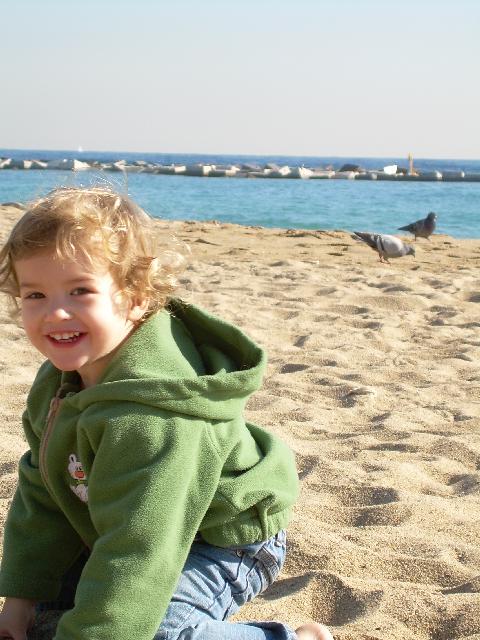 Barcelonetta. A very cool neighborhood on the beach.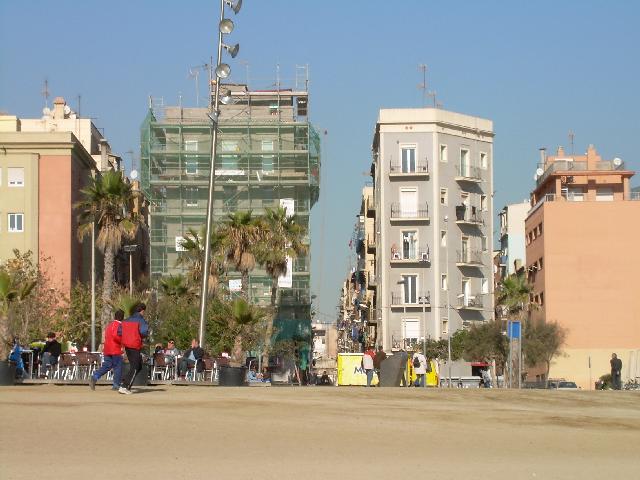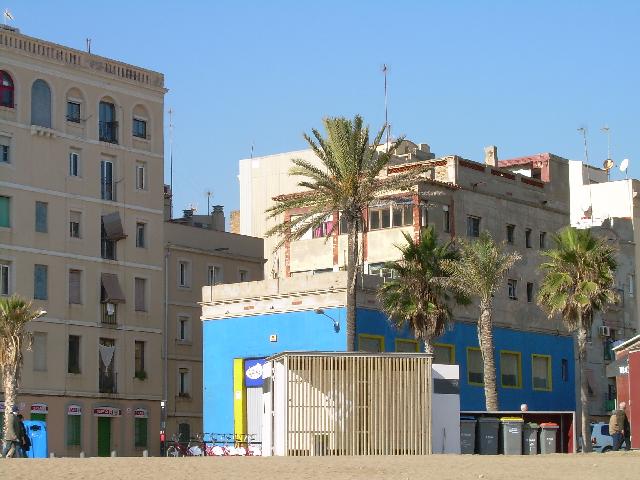 Some guy was doing headstands on the beach. We pointed this out to Liisa and she thought she would try too.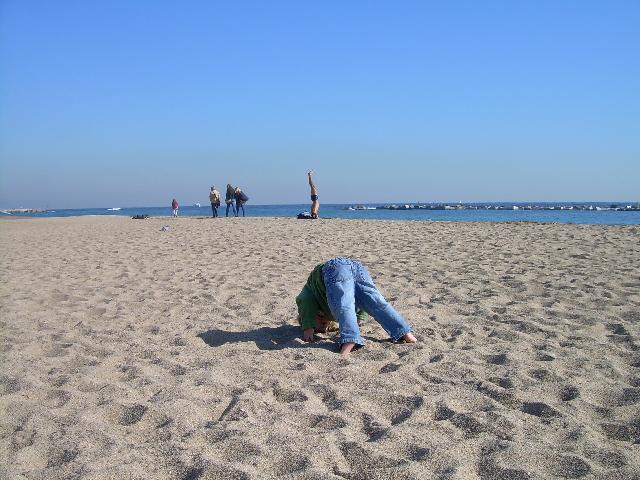 We took a small side trip to the monastery at Monserat. It is on a mountain so it was quite cold there.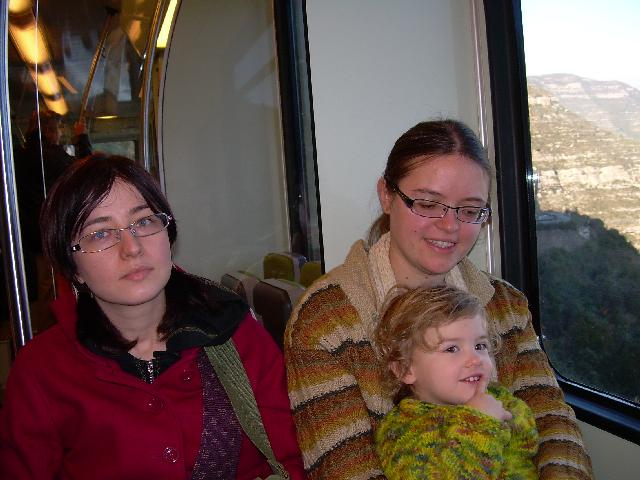 But there were nice views.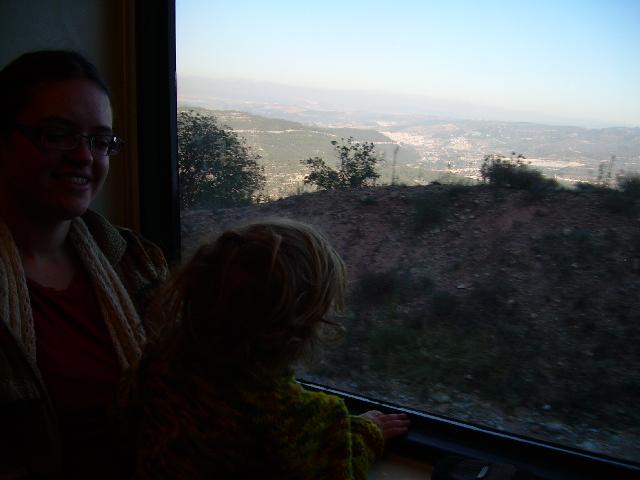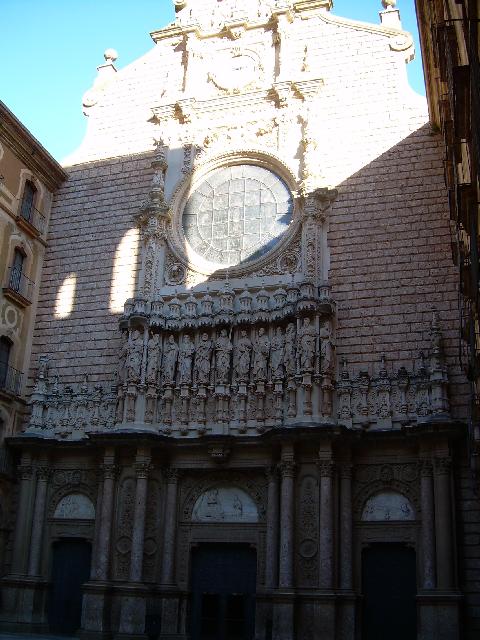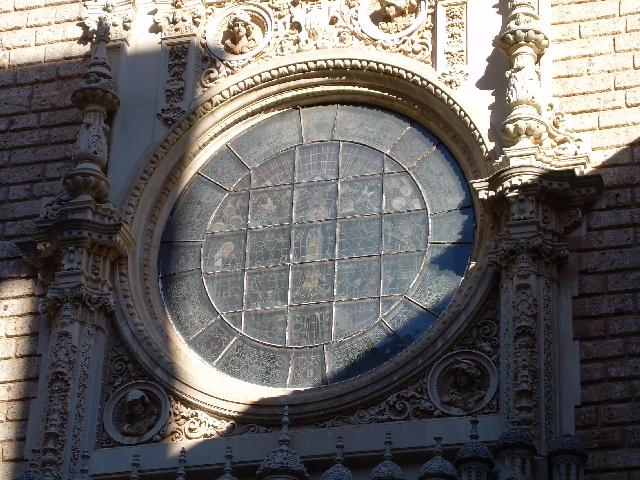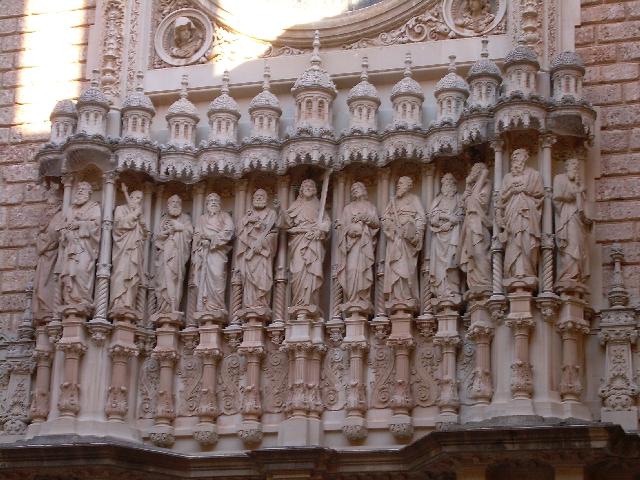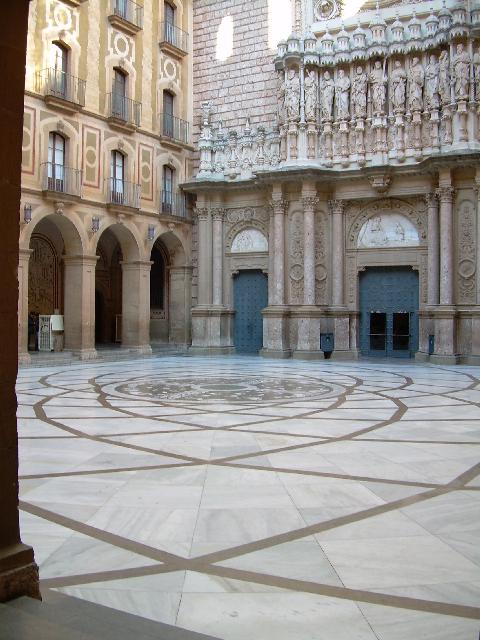 And then we went back.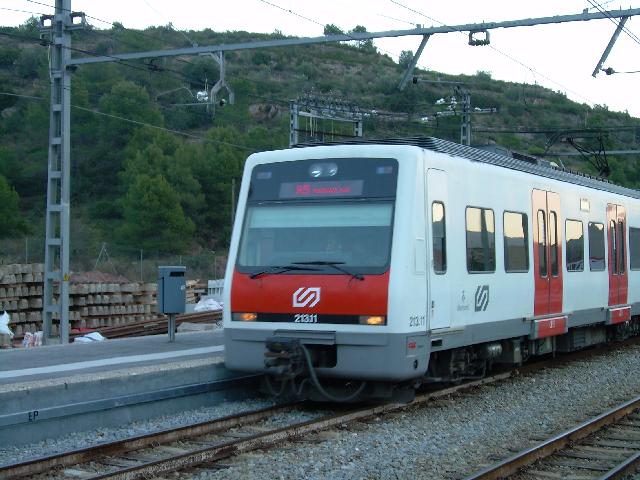 We had some falafel on Plaça Reial. Liisa chased pigeons.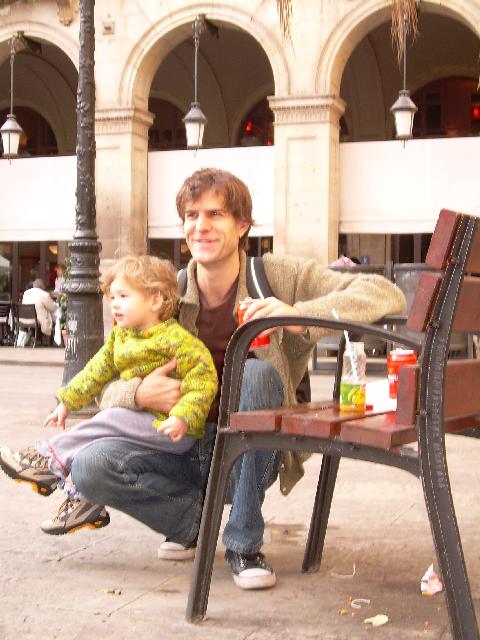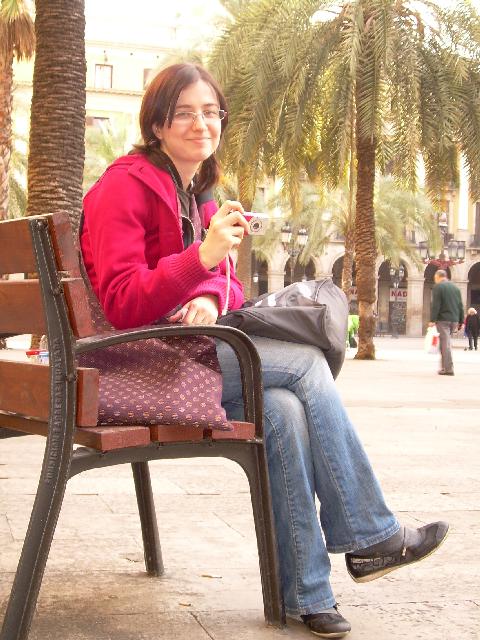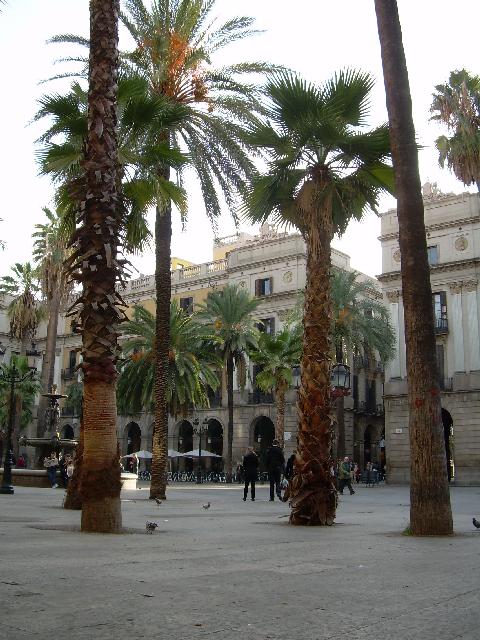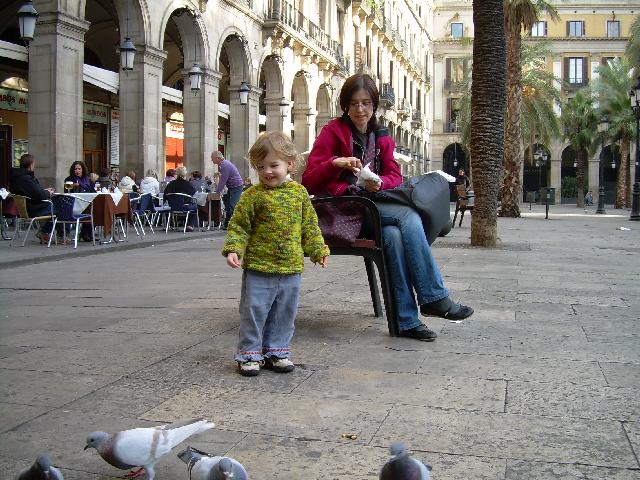 Our tiny hostel room.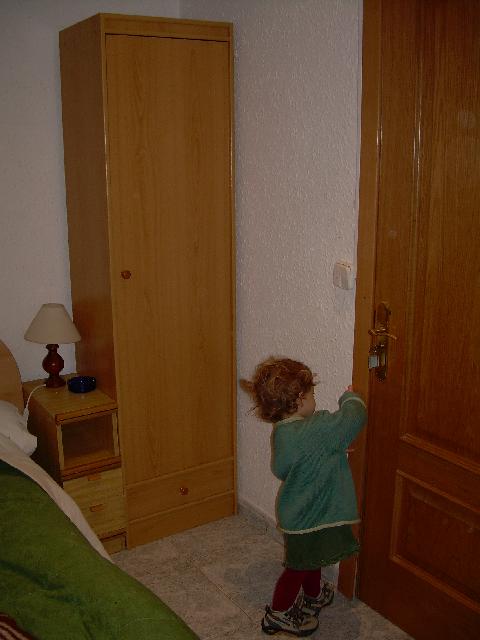 After one week in Barcelona we took a night train to San Sebastian. Liisa really liked the idea of sleeping on a train.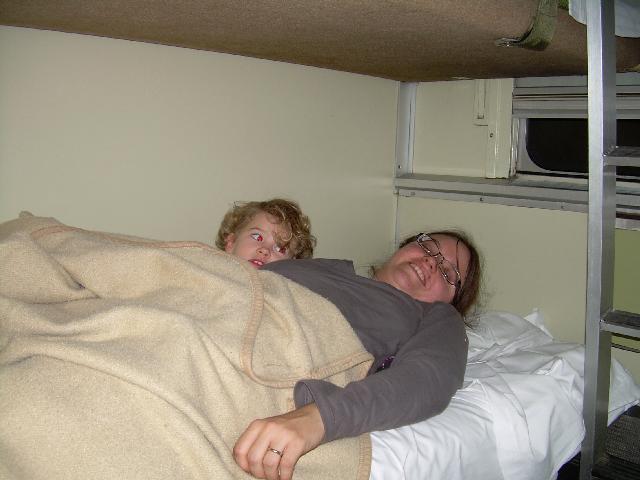 There they had a quite old merry go round.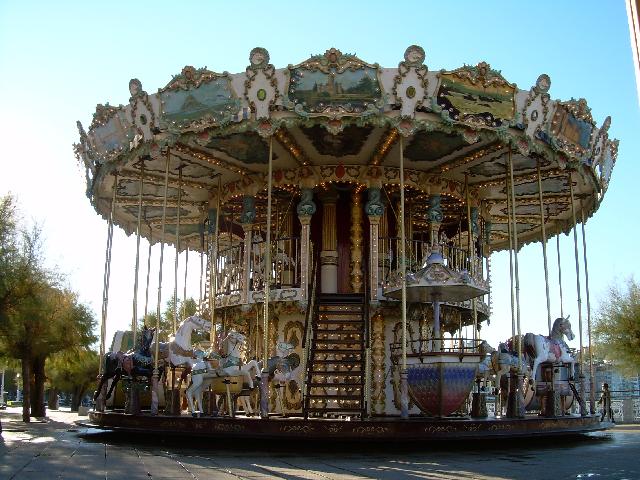 And another playground.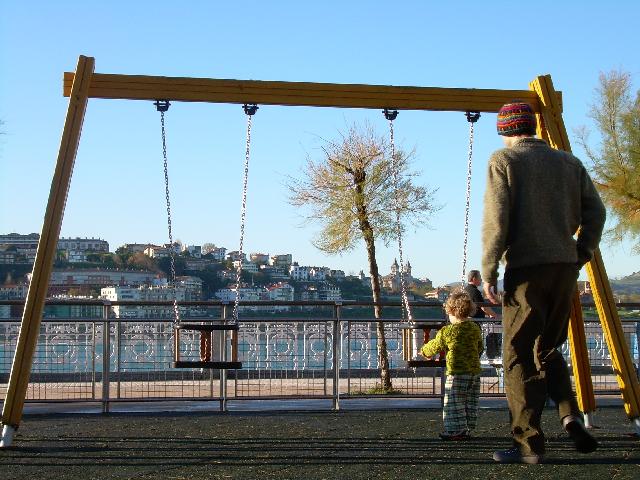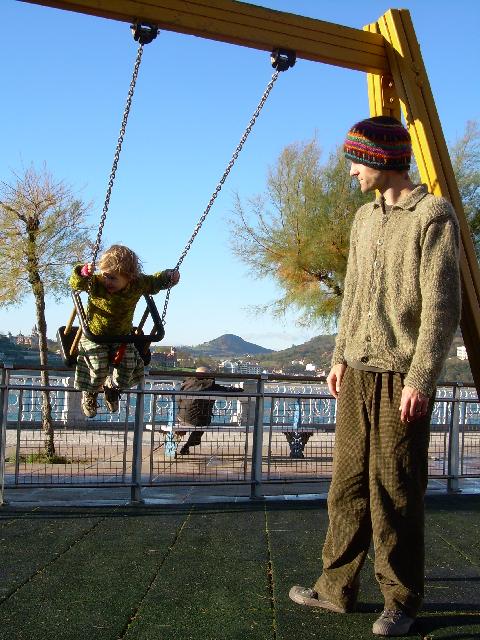 And some streetlights.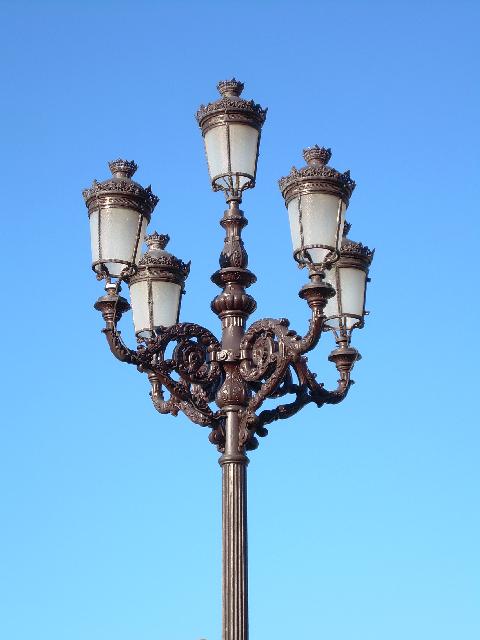 And wooden fishing boats.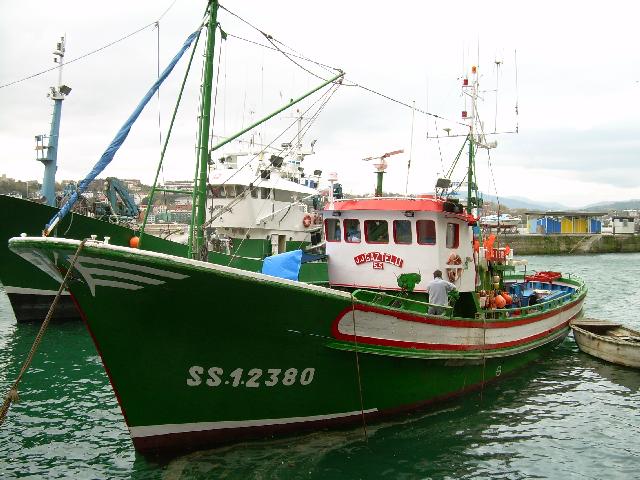 We went to the aquarium.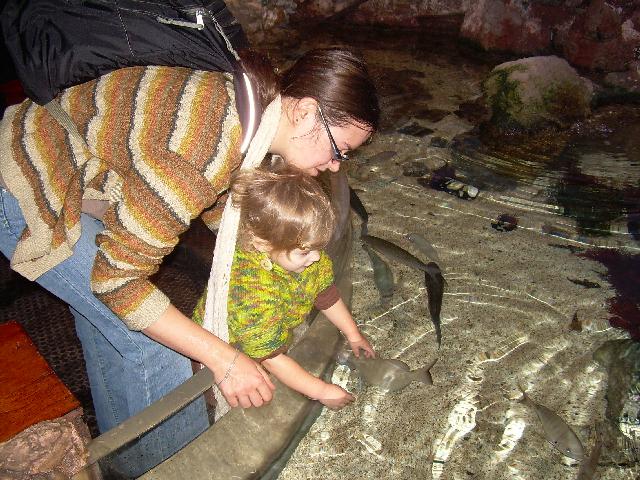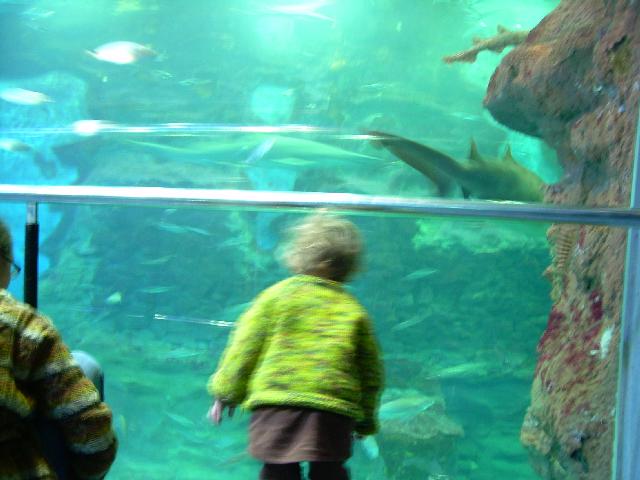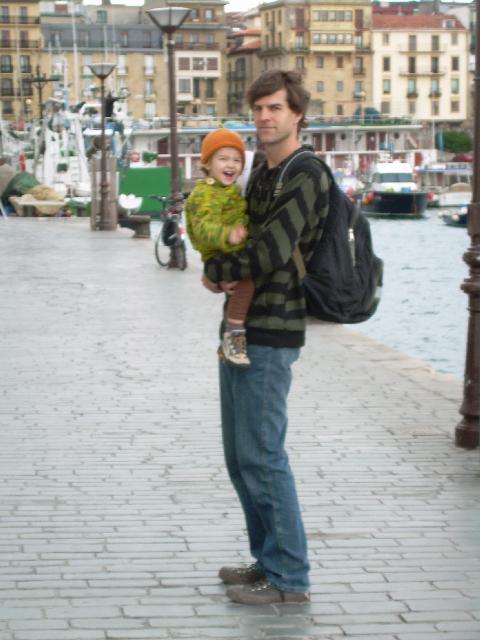 Here's where we stayed in San Sebastian. It was nice.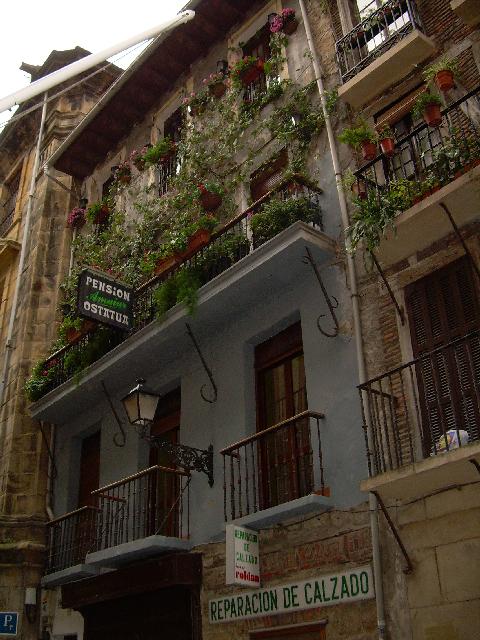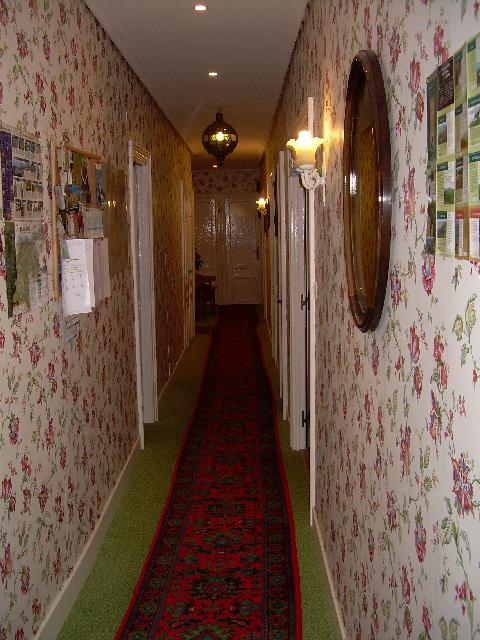 Here we also went to the beach, but it was much colder.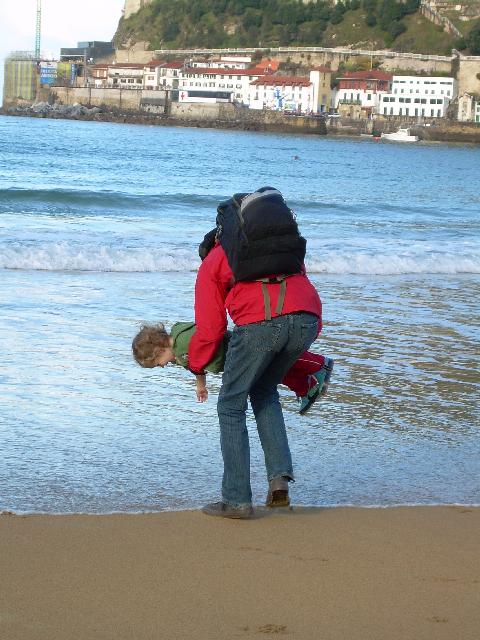 Liisa discovers that seawater is salty.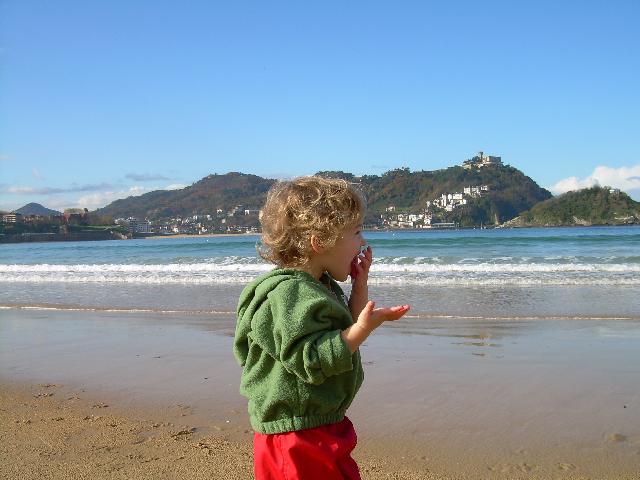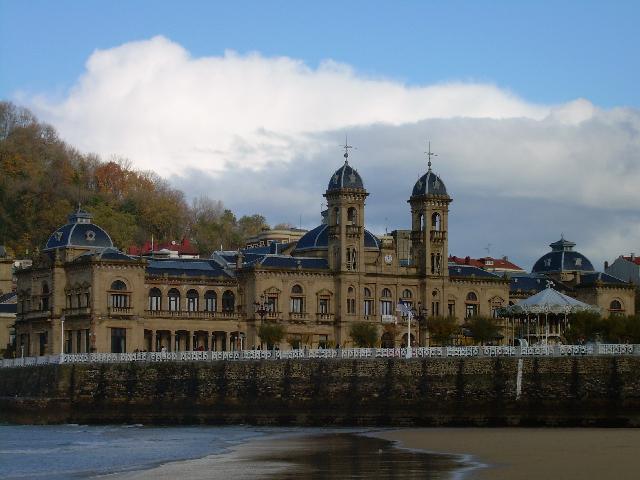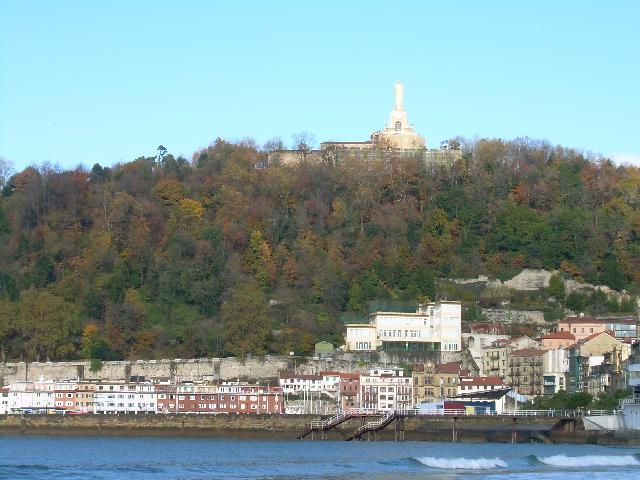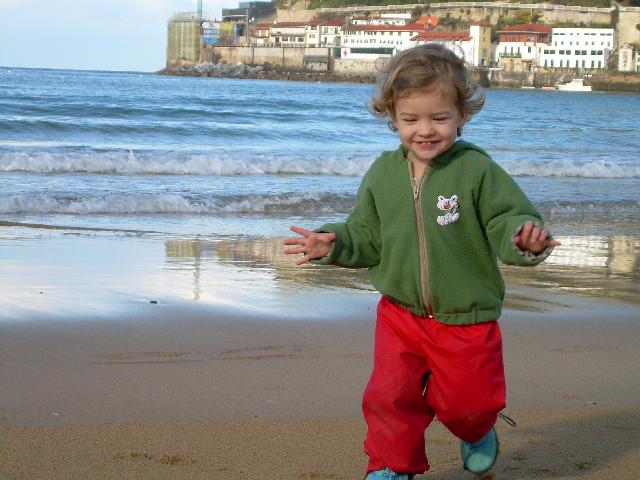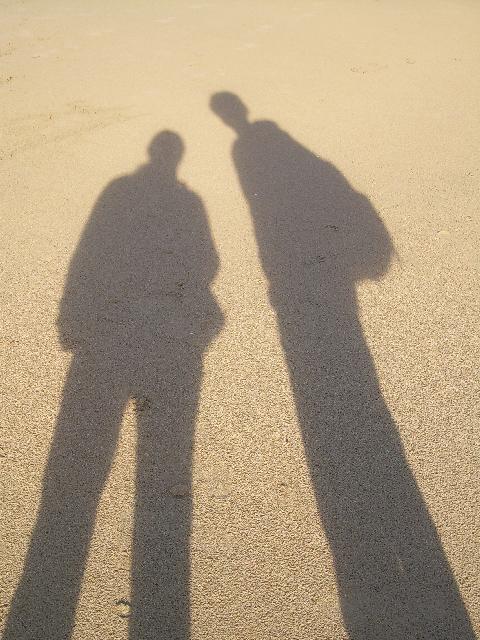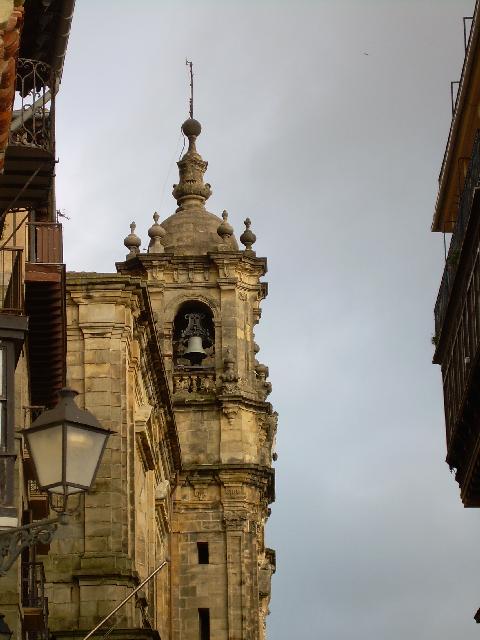 We went for a walk to visit the statue.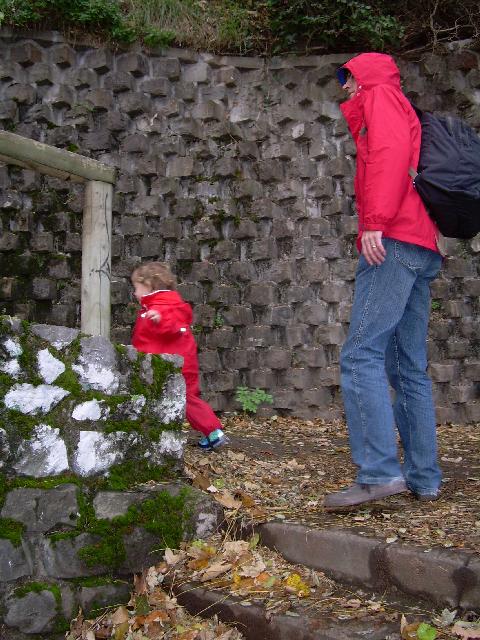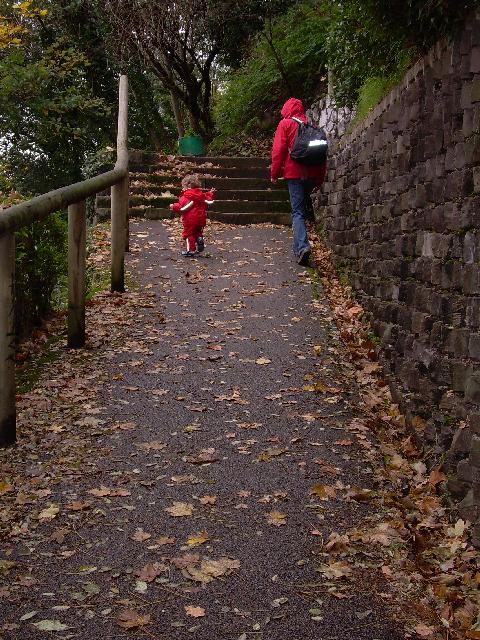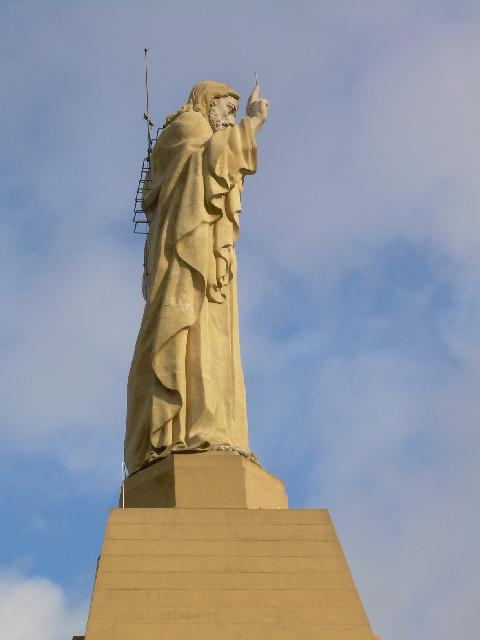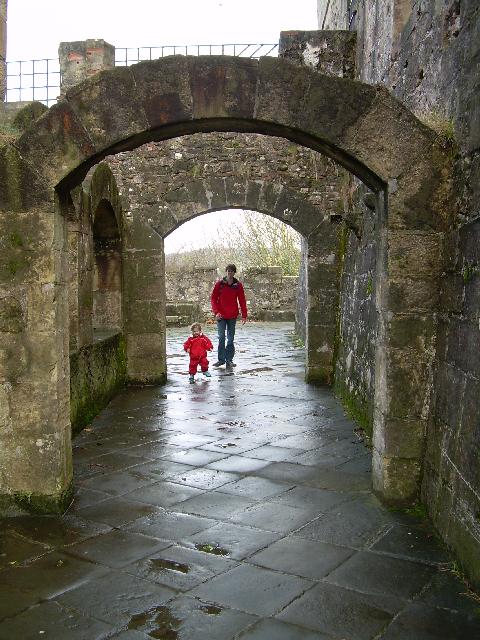 From up there we got some nice views of the city and surrounding countryside.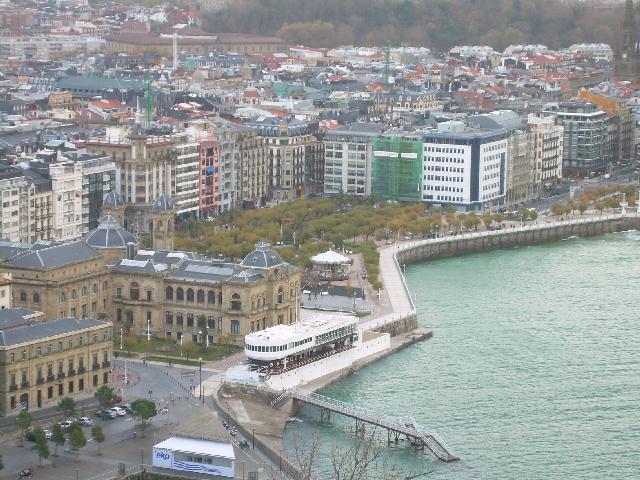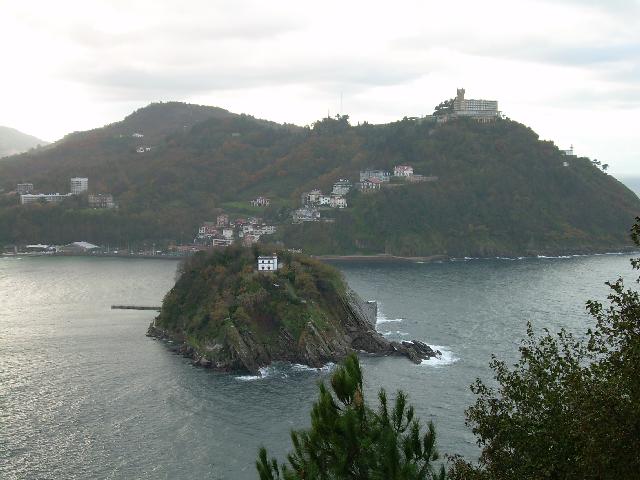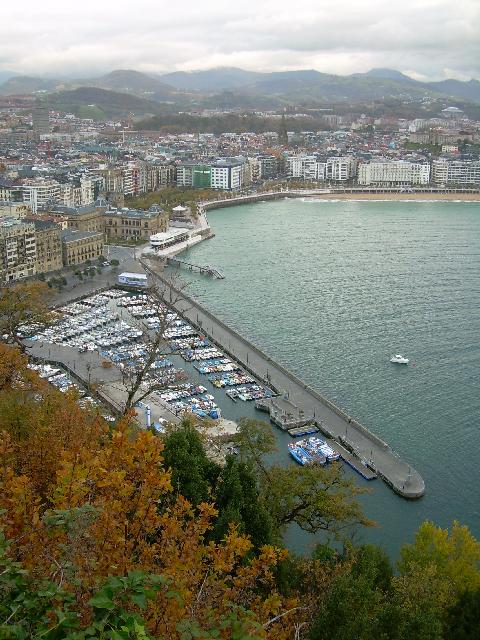 It's never too late to play!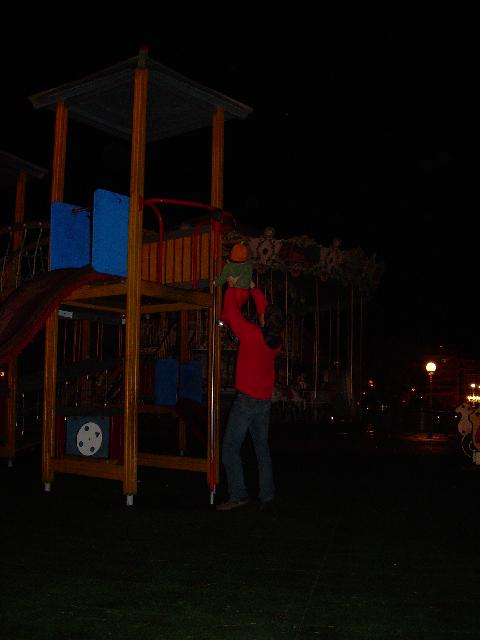 And then it was time to take the train back.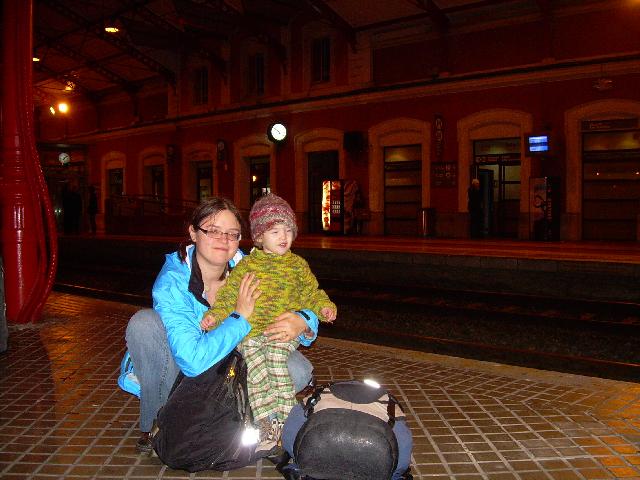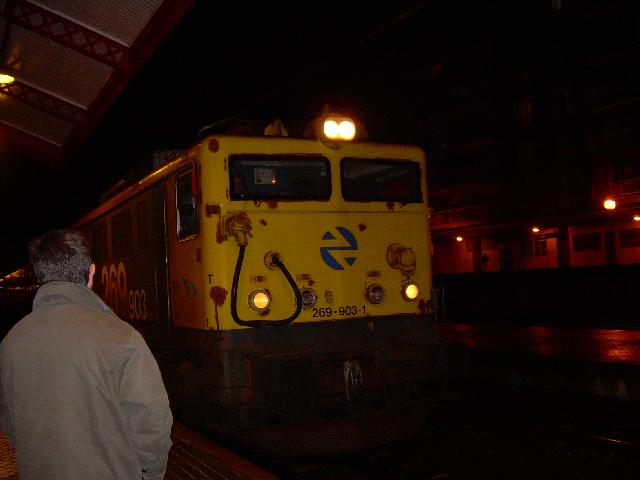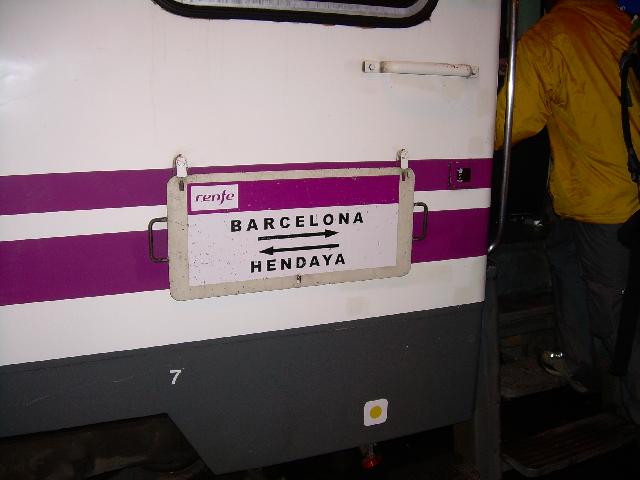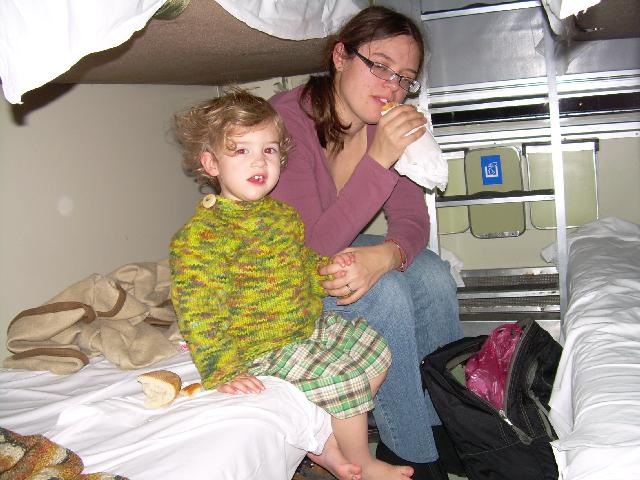 When we got back to Barcelona I picked an orange in the park. It wasn't very good, though.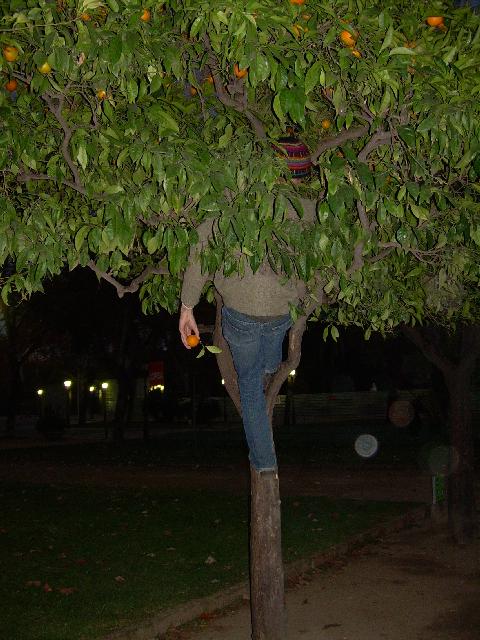 Some stupid looking tourist.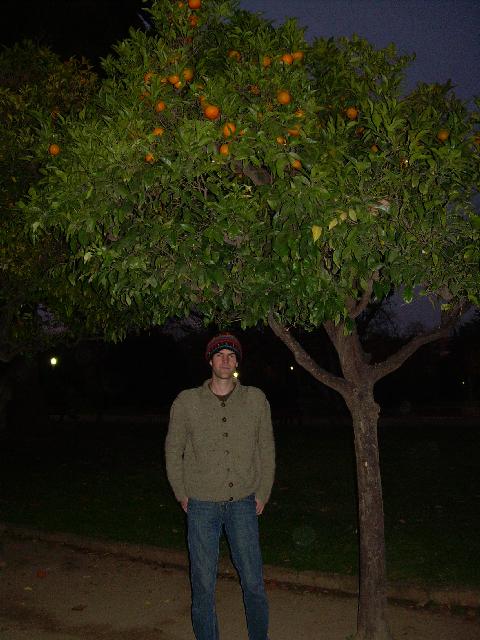 Our last days in Barcelona were lots of fun. Liisa climbed trees and we took it easy and ate good food and drank good wine.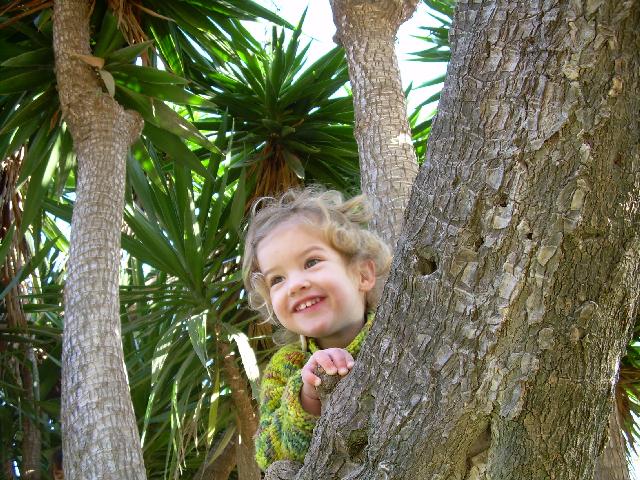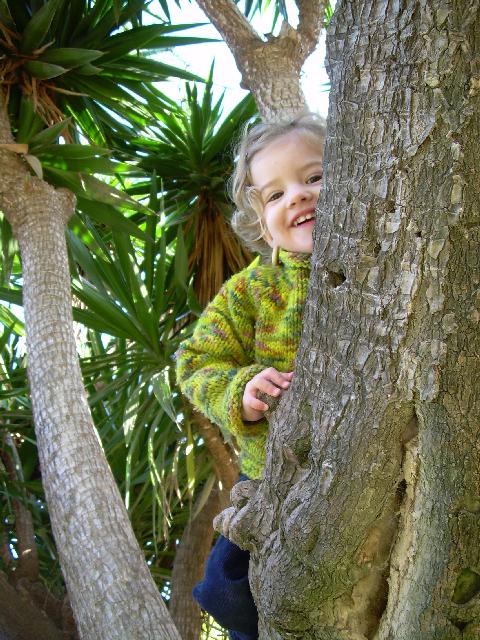 Anu also climbed trees.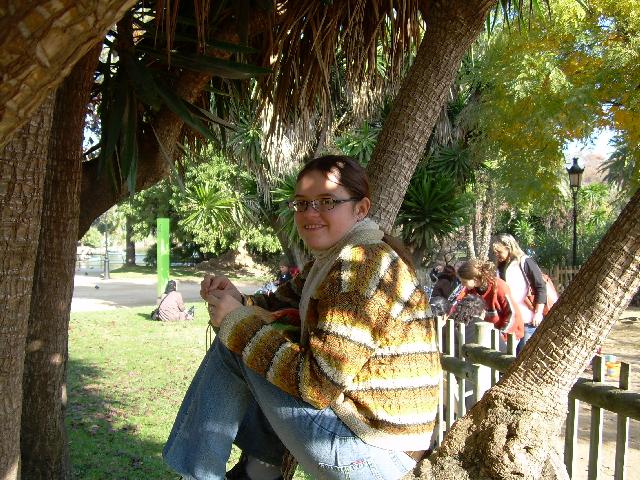 Liisa climbed up here by herself.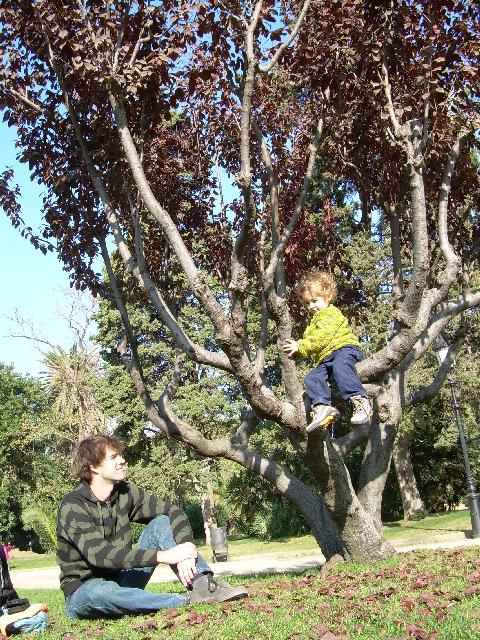 And she fed more pigeons.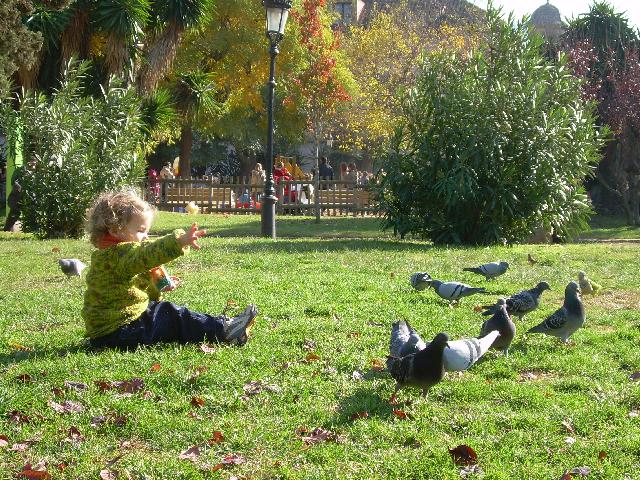 I replaced the wineskin I left in Seattle. This one is much better as it does not flavor the wine.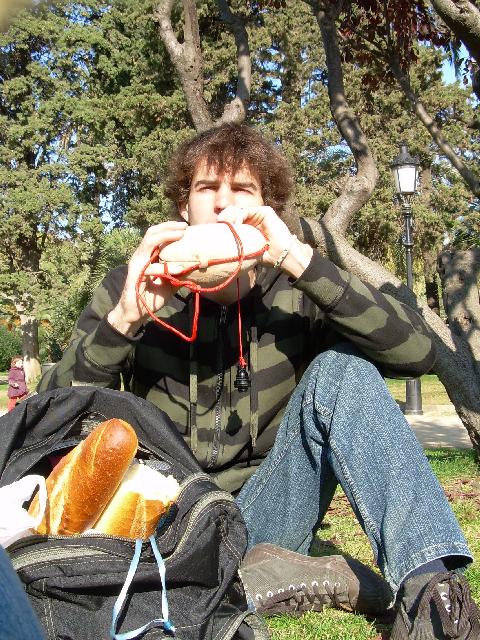 They were just puting up Christmas lights on our last couple days.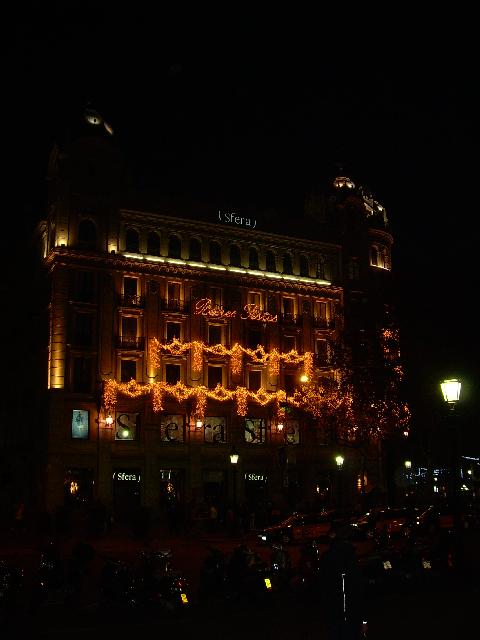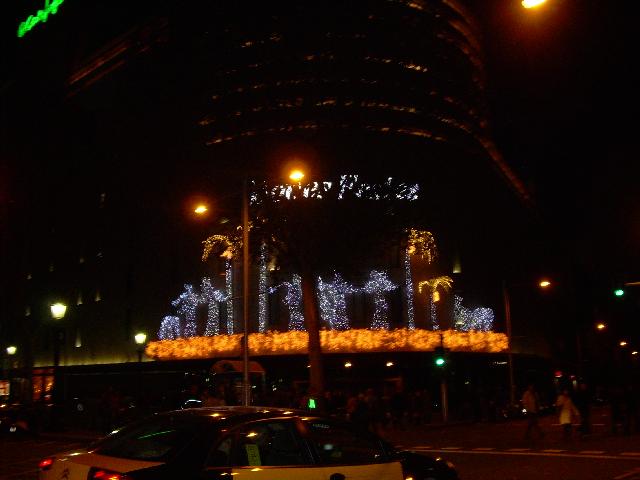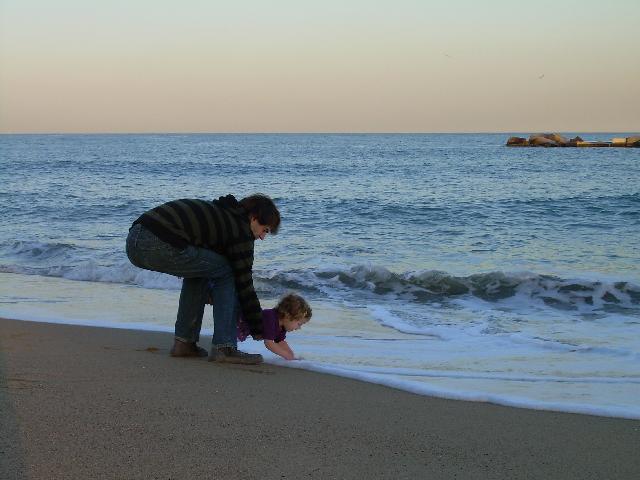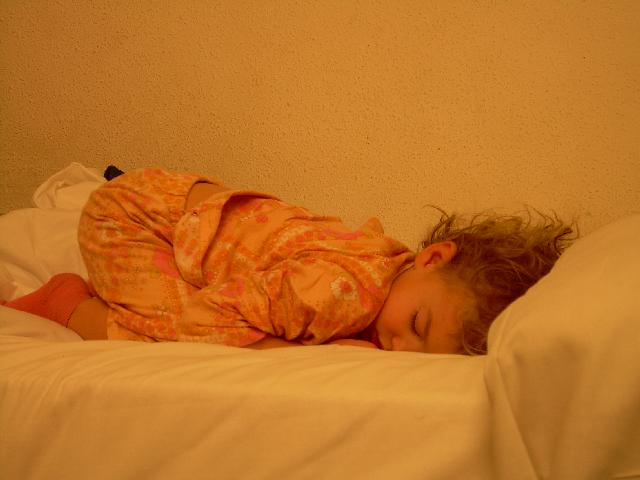 Liisa didn't want to leave.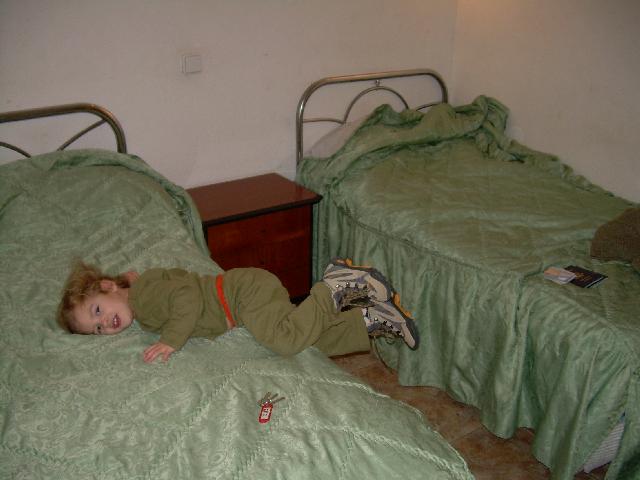 And neither did I.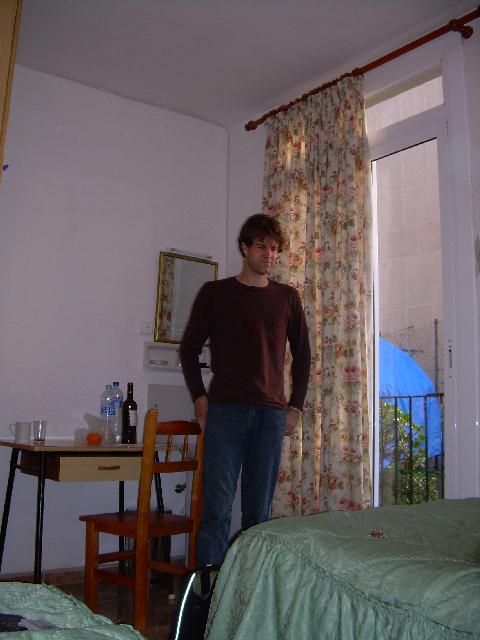 We stayed at a

much

nicer place after we got back from San Sebastion.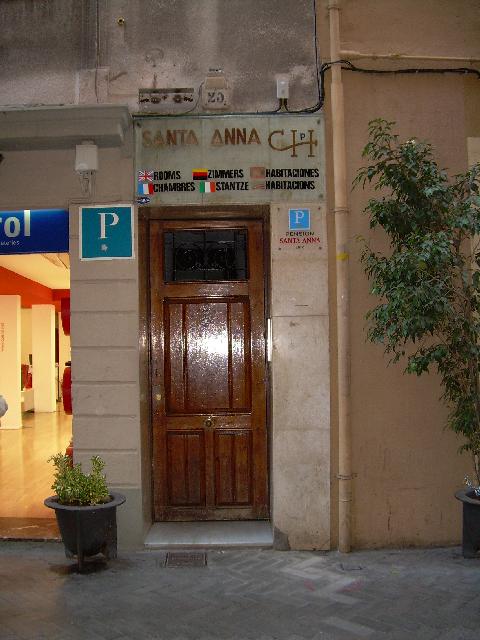 Buying a metro ticket. I'm shaking my had at it because it wasn't cooperating. I pushed the same sequence of buttons a second time and it worked.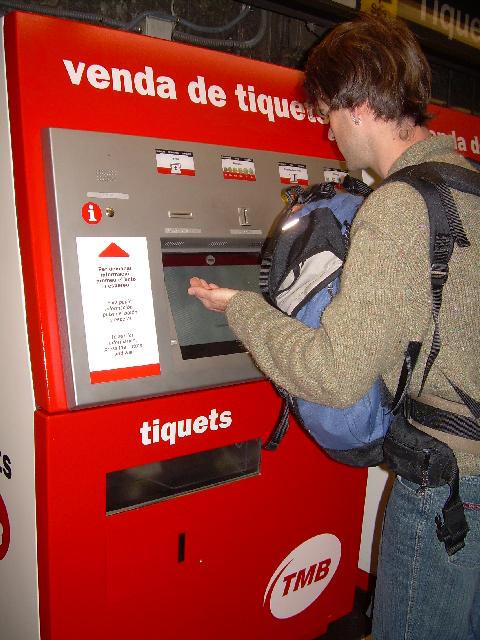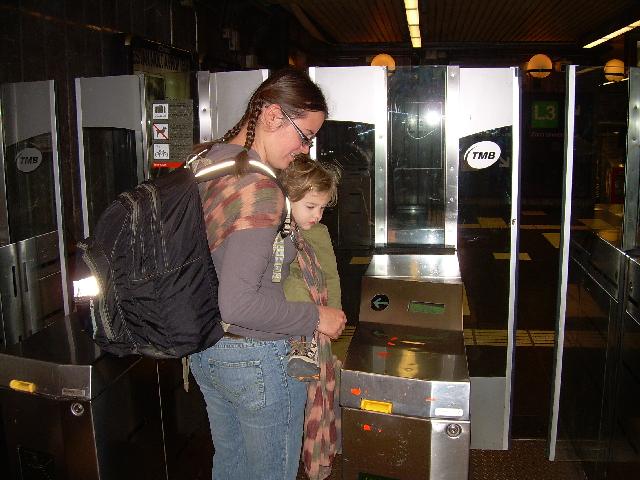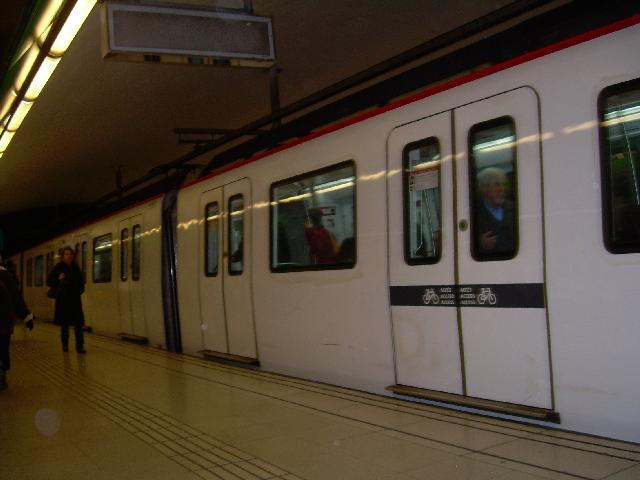 At the airport. Liisa is ready to fly.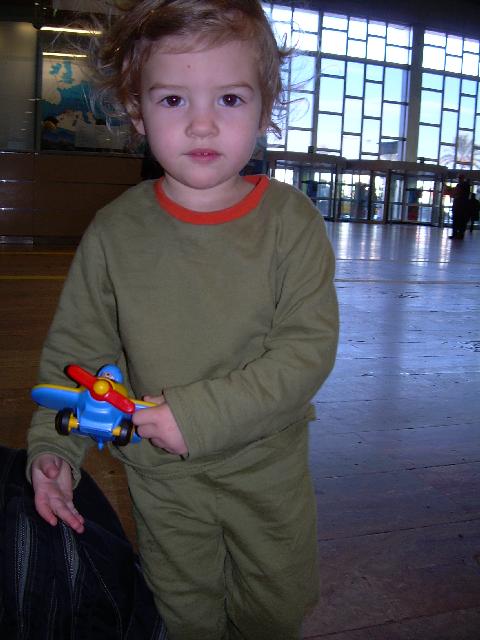 Our stopover was in Prague since we were flying Czech Airlines (still the best airline out there). They had a big airplane for Liisa to jump on in the airport in Prague.